Financial News
Associated Content Adopts Thomson Reuters OpenCalais Service
September 01, 2009 at 09:00 AM EDT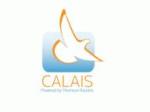 NEW YORK, Sept. 1 /PRNewswire/ -- Thomson Reuters today announced that Associated Content (www.associatedcontent.com) has adopted the OpenCalais service to achieve deeper classification and categorization within its vast library of over 1.7 million pieces of content, while improving on its abilities to connect advertisers with relevant, quality content.
(Logo: http://www.newscom.com/cgi-bin/prnh/20090114/NY58800LOGO )
The innovative publisher -- an open content network that enables individuals and media companies to publish quality content on any topic, in any format -- joins Thomson Reuters, CBS Interactive / CNET, The Huffington Post and more in ushering in a new wave of innovation in digital media and online publishing. In particular, it is using OpenCalais to inform the placement of advertising across its network in an effort to optimize the return it provides to its partners.
"With upwards of 3,000 pieces of content being submitted to Associated Content every day, speed and scalability are essential to our success," said Sonu Kansal, CTO of Associated Content. "The OpenCalais service helps us automate our classification and categorization processes, making it easy to find the most relevant concepts and connections in our quality content sets. This allows us to optimize the placement of advertising, improving results for our partners while providing readers with a more contextually relevant experience."
OpenCalais helps publishers compete. Found at OpenCalais.com, the automated tagging service is the fastest way to enhance the value of content, incorporating open data assets and increasing its relevance and search accessibility on the Web. OpenCalais also makes it easy to streamline content operations, increase user engagement, and extend distribution and reach -- with decreased workload for writers and editors alike.
In a unique application of semantic intelligence, Associated Content is also using OpenCalais to inform the process by which it assigns stories to its growing pool of more than 300,000 contributors.
"OpenCalais helps us create more relevant, meaningful relationships between our text, image, audio, video and advertising assets, but we're also using it to help identify useful, niche assignment desk topics both for Associated Content, as well as for our growing list of media partners," added Kirsten Ames Kahn, VP, Content & Community of Associated Content.
OpenCalais uses natural language processing (NLP) to "read" an article, extracting the 'who, what, when, where and how' from the story. Breaking content down into its basic elements makes it easier to manipulate and automates the creation of 'recommended reading' widgets, topic hubs and microsites.
"We are pleased to welcome Associated Content as a partner in the OpenCalais initiative, which is key to Thomson Reuters efforts to connect the world's business-relevant content to provide professionals everywhere with 'Intelligent Information,'" said Thomas Tague, OpenCalais initiative lead, Thomson Reuters. "We partner with publishers and entrepreneurs who share this goal, offering the speed, scalability, efficiency and productivity they need to compete."
About Associated Content:
Associated Content, Inc. is an open content network. Founded by Luke Beatty and originally funded by Tim Armstrong in 2005, the Company operates a proprietary content publishing platform that enables individuals and media companies to publish content on any topic, in any format. Associated Content distributes that content to consumers through its site, associatedcontent.com, and through its network of partners. Learn more at www.associatedcontent.com.
About the OpenCalais Initiative
The OpenCalais initiative supports the interoperability of content and advances Thomson Reuters mission to deliver intelligent information. It offers free metadata generation services, developer tools and an automatic connection to the Linked Data cloud. The free OpenCalais service and open API makes it easy to automate content operations, enhance content, increase audience engagement and extend distribution across the content ecosystem. Visit OpenCalais.com.
About Thomson Reuters
Thomson Reuters is the world's leading source of intelligent information for businesses and professionals. The company combines industry expertise with innovative technology to deliver critical information to leading decision makers in the financial, legal, tax and accounting, scientific, healthcare and media markets, powered by the world's most trusted news organization. With headquarters in New York and major operations in London and Eagan, Minnesota, Thomson Reuters employs more than 50,000 people in 93 countries. For more information, go to ThomsonReuters.com.
SOURCE Thomson Reuters