Financial News
Oracle Database Integrates Thomson Reuters Market Leading OpenCalais Service
September 01, 2009 at 08:15 AM EDT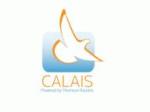 REDWOOD SHORES, Calif. and NEW YORK, Sept. 1 /PRNewswire/ -- Oracle and Thomson Reuters today announced that Oracle Database 11g Release 2, Semantic Technologies supports the market-leading OpenCalais service. The integration enables Oracle users to directly tap the power of OpenCalais to incorporate rich semantic metadata into their production workflow environments.
(Logo: http://www.newscom.com/cgi-bin/prnh/20090114/NY58800LOGO )
Found at OpenCalais.com, OpenCalais is the world's leading high-performance semantic metadata extraction service. Supporting thousands of users and millions of content transactions per day, OpenCalais enables users to augment their textual content assets by automatically identifying and extracting a wide range of information -- from people and companies to geographies and market-moving business transactions.
The semantic metadata provided by OpenCalais helps users perform better, more comprehensive searches for documents of interest stored in Oracle Database. By populating the semantic index in Oracle Database, it is now possible to go beyond keyword searches to find documents that are conceptually relevant to the user's search.
With the new integration, the OpenCalais service can be called directly by Oracle Spatial 11g, an option for Oracle Database 11g Enterprise Edition that delivers an advanced semantic data management capability not found in any other commercial or open source database. With native support for RDF/RDFS/OWL/SKOS standards, Oracle provides a robust platform to support a new class of solutions that exploit the integration and discovery of information from structured and unstructured content.
Semantic metadata generated by OpenCalais can now be loaded, indexed and queried natively within Oracle Database. This enables application developers to exploit the inherent scalability, security and openness of Oracle, developing a range of enterprise applications including semantic search, application integration, content discovery and media repurposing.
"Connecting the OpenCalais service -- which has helped popularize semantic technologies in the developer community -- with Oracle Database is a compelling value proposition for our customers," said Xavier Lopez, Director, Spatial & Semantic Technologies, Oracle Server Technologies. "This interoperability lets users quickly process documents in different formats such as Microsoft Word and Adobe PDF to extract semantic metadata that can be used for more semantically complete searches in Oracle Database 11g."
OpenCalais uses the world's most advanced natural language processing (NLP) technology to "read" content, extracting the 'who, what, when, where and how' from text. Breaking content down into its basic elements dramatically improves search and navigation, and makes the integration and interoperability of content possible across diverse platforms, including content management systems, databases and enterprise information services of all kinds.
"We at Thomson Reuters are extremely pleased with the integration of OpenCalais into Oracle Database 11g R2," said Barak Pridor, CEO, ClearForest, the Thomson Reuters company that produces OpenCalais. "Together, we're making it easy for enterprise and commercial users to leverage the only SaaS model semantic extraction tool with the scalability, reliability and stability they need to support production-grade solutions."
Please visit OpenCalais.com and the Oracle user FAQ to learn more.
About the OpenCalais Initiative
The OpenCalais initiative supports the interoperability of content and advances Thomson Reuters mission to deliver intelligent information. It offers free metadata generation services, developer tools and an automatic connection to the Linked Data cloud. The free OpenCalais service and open API makes it easy to automate content operations, enhance content, increase audience engagement and extend distribution across the content ecosystem. Visit OpenCalais.com.
About Thomson Reuters
Thomson Reuters is the world's leading source of intelligent information for businesses and professionals. The company combines industry expertise with innovative technology to deliver critical information to leading decision makers in the financial, legal, tax and accounting, scientific, healthcare and media markets, powered by the world's most trusted news organization. With headquarters in New York and major operations in London and Eagan, Minnesota, Thomson Reuters employs more than 50,000 people in 93 countries. For more information, go to ThomsonReuters.com.
Trademarks
Oracle is a registered trademark of Oracle Corporation and/or its affiliates. Other names may be trademarks of their respective owners.
SOURCE Thomson Reuters