Financial News
The 6 Worst Mistakes You Can Make When Buying a Car for the First Time
April 16, 2021 at 14:35 PM EDT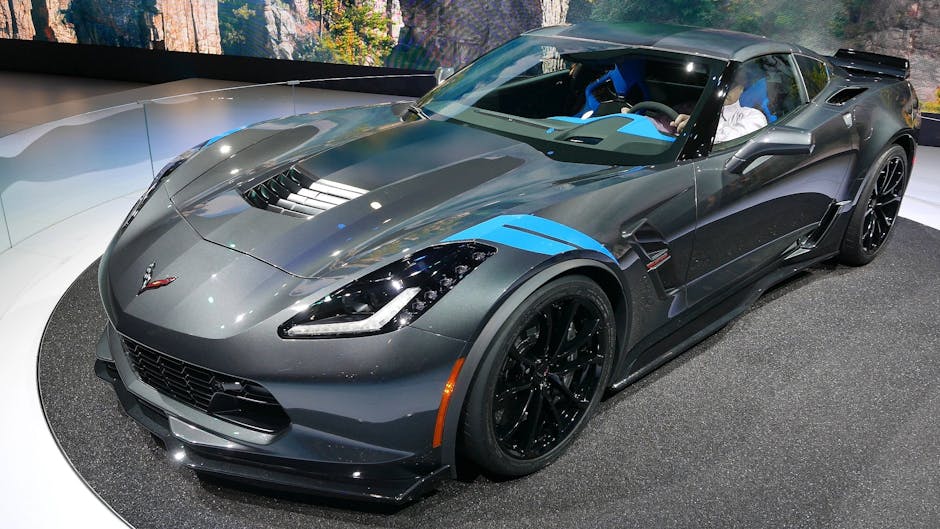 Photo from Pexels
Originally Posted On: The 6 Worst Mistakes You Can Make When Buying a Car for the First Time – carwitter
For the last five years, the United States has consistently sold over 17 million cars. In the UK, over 2 million cars were sold last year alone. 
Many of those purchases were made by first-time car buyers. Buying your own vehicle for the first time can (and should) be an exciting experience. You likely already have a dream car in mind. Or, at the very least, you know the make and model you're interested in, or features that are important to you. 
But, whether you have a rough idea of what you want or you're starting from scratch on your car hunt, there are a few mistakes you should keep in mind. Far too often, those buying a car for the first time dive into things too quickly. That can lead to costly mistakes that may not only get you a 'bad' car, but cost you more money than you should ever pay!
So, what are the most common mistakes when you're buying a car for the first time, and how can you avoid them? 
Not Shopping Around Long Enough
One of the biggest mistakes first-timers make is not doing enough shopping. Again, you might already have a car in mind, but that doesn't mean it's the one you'll end up purchasing. 
Buying a car is easier than ever, because you can do your research online before you ever step foot on a lot or buy a car from an individual. But, there are also a few issues with doing your research online. 
Essentially you can search for exactly what you want, and end up going with the first result you see. 
You wouldn't go to a car lot and buy the first car that stands out to you, so you shouldn't do such a thing when you're looking online, either. If you do have a specific make and model in mind, look up a few different ones in your area and compare them. What is the mileage like? What year were they manufactured? Have they been in any accidents? You can learn a lot about a vehicle with just a little bit of digging. 
It's natural to be impatient when you're looking for a car for the first time. But, take the time to do your research, and you'll end up with the best possible option. 
Not Looking to Fill Your Needs
Just because a car looks good and you can get a great deal on it doesn't mean it's the right choice for you. 
A car is about more than just your physical interests. Everyone could buy a convertible if they wanted, but in many parts of the world, that just wouldn't be practical. 
Instead, you'll end up faring much better if you focus on a car that fits your needs. Consider your driving habits and where you need to go each day. If you live in a busy city and only use a car to go to-and-from work, you might be better off choosing an electric vehicle, like a Tesla. 
If you have to take a lot of "back" roads to get where you're going, you might need a car that can handle more rugged terrain, like an SUV or a truck. In these cases, it's important to check out the tires of whatever car you're interested in, especially if it's used. For example, ford ranger wheels will end up doing a better job on rough terrain than tires meant for a compact car. 
You should also consider what is important to you when buying a car. Do you want something more environmentally-friendly? Something with good gas mileage? Or, do you need a larger vehicle for hauling things? If you have a family, you'll need something with more space. 
Try to make a list for yourself of all of the features your car should have based on your lifestyle and needs. There is no reason you can't find the car of your dreams that still manages to have the features that will make your life easier. 
Only Looking at New Cars
Far too many people are of the mindset that newer is better. Obviously, spending the extra money on a brand new car will be worth it in the long run, right? 
Not necessarily. 
The competition between used vehicles and new ones tends to go back and forth based on the overall state of the economy. Some years, used cars shine and outsell their newer counterparts by the thousands. Other years, newer models simply don't seem to stay in stock. 
While there is absolutely nothing wrong with buying a new car, it doesn't have to be your only option, especially when you're making a purchase for the first time. There are so many incredible used vehicle options on the market at any given time. Some people will drive a car for only a few short months before turning it back in. So, the mileage is extremely low and you can get a like-new car for a fraction of the price. 
Again, it's all about doing your research. Don't scoff at the idea of used vehicles, especially if you can find a recent model with low mileage. 
Using Your Own Knowledge
Unless you're a licensed mechanic, it's never a good idea to buy a car based on look and feel. 
You might notice some red flags just by looking at the car or giving it a test drive. But, until you can get under the hood of a vehicle and actually understand what you're looking at, you shouldn't commit one way or another. 
It's also never a good idea to just "trust" what a car dealership or private owner has to say. That doesn't mean they're trying to trick you. But, they likely have other cars to sell and other things on their mind. They might not pay attention to the details of every car they're trying to get rid of, so they may not know a detailed history. 
Before you make a purchase, it's a good idea to have a mechanic or someone familiar with cars take a look at the one you're interested in. If you don't know anyone you can trust to look over the car, it's worth it to hire someone for an independent inspection. 
Letting Yourself Get Pressured Into a Deal
Unfortunately, many car salesmen can spot someone who is making their first purchase or someone who doesn't know a lot about cars (again, this is why it's important to research!). Their job is to make sale after sale by whatever means necessary. 
Many salesmen will use different tactics to land a sale. So, they may start out by telling you about all of the great features on a particular vehicle. If they get the impression that you're not going to make a purchase, it can start to feel as though they're pressuring you. They might make statements about someone else being interested, or suggesting that you won't get a lower price anywhere else. 
These are common sales tactics, and they have stood the test of time for a reason – they work on far too many people. 
Never let yourself get pressured into a sale, especially when it's your first time buying a car. You should feel 100% confident in the car you end up with. If you allow yourself to get pressured into buying something when you don't love it or you're not sure it's the right model, you will undoubtedly regret it. 
Sometimes, it can help to bring a friend or family member with you when you choose to go look at cars. They can provide "backup" support and help you to stand your ground if you start to get pressured by a salesperson. 
Not Test Driving the Car
No matter how many cars you look at, and whether you want one from a lot or a private owner, you should always test drive a vehicle before buying it. 
You can do all of the research in the world and look at a car for hours. But, until you get behind the wheel and see how it feels, you'll never know if it's the right choice for you. Some people are surprised to find out that some of the most expensive cars with dozens of features just don't "feel right". If that means you have to test drive a dozen cars before landing on the perfect one, then that's exactly what you should do. 
Some car dealerships allow people interested in buying to take a car out for a few hours, or even overnight to really get a sense of how it would be to drive it full-time. Don't be afraid to ask your dealership or even a private seller about driving the car in question for several hours. 
Preparing Yourself to Buy a New Car
We can't stress it enough; doing your research is the most important aspect of buying a car for the first time. The more knowledge you arm yourself with, the more likely it is that you'll find a great car that fits your needs. 
Try to avoid these mistakes as you continue on your hunt for the perfect car. It's out there, and you'll find it when the time is right.