Financial News
Best Selling Thriller Author, William R. Leibowitz, Says "The Next Virus Will Be Much Worse"
May 17, 2020 at 14:59 PM EDT
New York Times Best Selling Novelist, William R. Leibowitz, Author of "Miracle Man" and "The Austin Paradox" Says "We Got Off Easy With Covid 19"
(PRUnderground) May 17th, 2020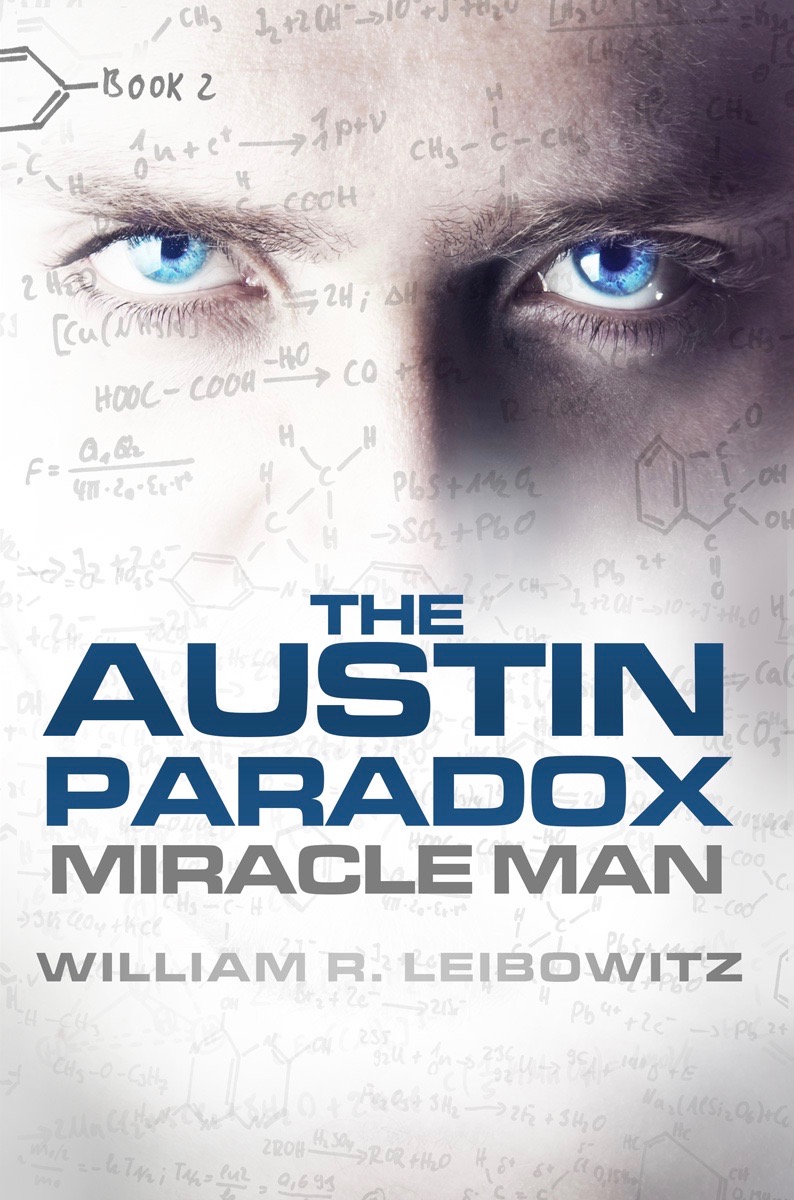 In his medical/conspiracy thriller, The Austin Paradox, which predates Covid 19 by two years, William R. Leibowitz predicted a crippling pandemic and writes about a new highly contagious disease named HRFS (Hemorrhagic Respiratory Failure Syndrome) created by scientists working for an End of Days terrorist.  Like Covid 19, HRFS' initial symptoms are mild so that those infected will infect others before detection is possible. And just as with Covid 19, it doesn't take long for HRFS to cross international borders and become a worldwide pandemic.  As infection spreads, the virus uses its endless supply of human hosts to mutate, thereby confounding those trying to devise a cure or treatment.
And just as is happening with Covid 19, in The Austin Paradox worldwide economies plunge as it becomes apparent that governments are powerless to prevent financial collapse when a pandemic destroys the norms of everyday life.
But the virus in The Austin Paradox is much more lethal than Covid 19 and its devastation of the human body is more extreme.
Author Leibowitz believes that Covid 19 has taught us that if science's only answer to a lethal virus is to "stay at home and self-isolate" then surely a more lethal virus would wreak total havoc on human populations.
In his medical/conspiracy thriller, The Austin Paradox, the author explores a scenario in which a terrorist group employs the expertise of a renowned scientist to create a disease capable of causing a pandemic with destructive force not previously seen:
"The disease cocktail which Amir Mahmoud had concocted was a fusion of the biological agents which Ansar  Jamaat had salvaged during its treks through Iraq, Iran, Libya, Lebanon and Syria, and select purchases made from hidden stockpiles of the former Soviet Union that were available on the black market. Mahmoud combined these with an assortment of other biotoxins and bioengineered viruses and accelerators to create an unidentifiable mixture which increased the virulence and transmissibility of all of the pathogens and gave them immunity to known cures and treatments.   Mahmoud's horrific brew exaggerated the most malevolent features of pneumonic tularemia, smallpox, viral hemorrhagic fever, pneumonic plague and anthrax. Each of these had been designated a Category A biological agent by the U.S. Department of Homeland Security and the Centers for Disease Control and Prevention."
Leibowitz points out that it is well known that viruses have a unique capability to mutate and it is that mutation that makes it so difficult to design a vaccine or a treatment.  Indeed, in The Austin Paradox the scientist that created HRFS had also created a cure which for a while was effective but then it ceased to be effective due to mutation. As the greatest scientist in human history, Dr. Robert James Austin, the protagonis in Miracle Man and The Austin Paradox explained about HRFS:
"This virus is the perfect killing machine. It mutates at sixty-five times the rate of the next most prolific virus known.Each successive strain has evolved to be more drug-resistant than the last. HRFS is a retrovirus, meaning that it carries its genes in the form of a single strand of RNA, rather than a DNA strand or double-helix. In DNA replication, a cell employs many molecular proofreaders to help avoid changes to its genetic code and thereby eliminate or minimize the possibility of mutations. But the way HRFS replicates is by hacking the cells of the human body. This process has no proofreaders and replication errors are rampant. It's these errors caused by HRFS sloppily copying its genes that create a never-ending series of mutations that result in innumerable strains. It evolves so quickly that drugs and human antibodies can't keep up. It constantly mutates as it reproduces."
Fortunately, in Miracle Man and The Austin Paradox, the world had its saviour, Robert James Austin, to come to the rescue but as Leibowitz says, "In the real world that we live in, we are on our own and we need to learn some important lessons from Covid 19 so that when the next virus comes around, we are better prepared."
THE AUSTIN PARADOX is a stand-alone novel in the award-winning, critically acclaimed, New York Times Best Selling Miracle Mans series that chronicles the remarkable saga of Robert James Austin, the greatest genius in human history, whose medical cures saved countless millions.
In this emotionally-charged medical/psychological/conspiracy thriller, author William R. Leibowitz takes the reader on an unpredictable action-packed journey.  The suspense doesn't let up as the twisting plots unfold and Austin battles Big Pharma which views him as their worst enemy, a CIA Director who is hell-bent on exploiting his genius, fanatical terrorists, and a bevy of corrupt politicians and oligarchs.
William R. Leibowitz has been lauded as a "mastermind storyteller with a unique literary voice" and has been favorably compared by readers and critics to Michael Crichton, Robin Cook, Stephen King, John Grisham and Ken Follett.
The Austin Paradox is the sequel to the critically acclaimed, award winning novel, Miracle Man, which was named by Amazon as ONE OF THE TOP 100 NOVELS OF 2015, a TOP 10 BEST SELLING THRILLER and a TOP 10 NEW YORK TIMES/AMAZON BEST SELLER.
About Manifesto Media Group
Manifesto Media Group (MMG) is a New York based book publisher that specializes in fiction that deals with meta-physical, spiritual and humanistic subject matter within an entertainment oriented context.
Press Contact
Name: Justin Lord

Phone: 9176085736

Email: mmg@miraclemanbook.com

Website: https://miraclemanbook.com
Original Press Release.