Financial News
Altera Receives Favorable Opinion on Cost-Sharing Litigation
July 29, 2015 at 16:15 PM EDT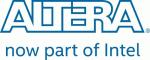 SAN JOSE, Calif., July 29, 2015 /PRNewswire/ -- Altera Corporation (NASDAQ: ALTR) today announced that the United States Tax Court (the "Court") has issued a favorable opinion with respect to Altera's litigation with the Internal Revenue Service ("IRS") filed with the Court in 2012. The litigation relates to the treatment of stock-based compensation expense in an inter-company cost-sharing arrangement with Altera's wholly owned subsidiary, Altera International, Inc., for fiscal years 2004 through 2007 among other issues. In its opinion issued on July 27, 2015, the Court accepted Altera's position and concluded that the company is not liable for any tax or interest associated with the cost-sharing issue.
There are other outstanding issues that need to be resolved and other procedural formalities that need to be completed in this litigation before a decision is issued by the Court. We are not able to predict the timing of when the decision will be issued by the Court. Once the Court has issued a decision in the case, the IRS will have a 90-day period to appeal. If the decision stands as set forth in the opinion and upon a final adjudication, Altera currently expects to record, based upon its preliminary estimates, an aggregate favorable impact of $40 to $50 million to net income for fiscal years 2004 through 2007 for the reversal of previously recorded reserves related to the stock-based compensation cost-sharing issue.
Forward-Looking Statements
Statements in this press release that are not historical are "forward-looking statements" as the term is defined in the Private Securities Litigation Reform Act of 1995. Forward-looking statements are generally written in the future tense and/or preceded by words such as "will," "expects," "anticipates," or other words that imply or predict a future state. Forward-looking statements include, but are not limited to, statements regarding the effect on Altera's net income of a favorable ruling in ongoing litigation. Investors are cautioned that all forward-looking statements in this release involve risks and uncertainty that can cause actual results to differ materially from those currently anticipated, due to a number of factors, including without limitation, the risk that any favorable ruling in ongoing litigation is reversed on appeal, as well as other risk factors discussed in documents filed by the company with the Securities and Exchange Commission ("SEC") from time to time. Copies of Altera's SEC filings are posted on the company's website and are available from the company without charge. Forward-looking statements are made as of the date of this release, and, except as required by law, the company does not undertake an obligation to update its forward-looking statements to reflect future events or circumstances.
About Altera
Altera® programmable solutions enable designers of electronic systems to rapidly and cost effectively innovate, differentiate and win in their markets. Altera offers FPGA, SoC, CPLD, and complementary technologies, such as power solutions, to provide high-value solutions to customers worldwide. Visit www.altera.com.
ALTERA, ARRIA, CYCLONE, ENPIRION, MAX, MEGACORE, NIOS, QUARTUS and STRATIX words and logos are trademarks of Altera Corporation and registered in the U.S. Patent and Trademark Office and in other countries. All other words and logos identified as trademarks or service marks are the property of their respective holders as described at www.altera.com/legal.
| | | |
| --- | --- | --- |
| INVESTOR CONTACT | | MEDIA CONTACT |
| Scott Wylie - Vice President | | Sue Martenson - Senior Manager |
| Investor Relations | | Public Relations |
| (408) 544-6996 | | (408) 544-8158 |
| | | |
Logo - http://photos.prnewswire.com/prnh/20101012/SF78952LOGO
To view the original version on PR Newswire, visit:http://www.prnewswire.com/news-releases/altera-receives-favorable-opinion-on-cost-sharing-litigation-300120676.html
SOURCE Altera Corporation