Financial News
Four DRobotics Participates in Canada's Largest Global Defence and Security Trade Show in EY Centre
May 23, 2023 at 09:30 AM EDT
Four DRobotics Participates in Canada's Largest Global Defence and Security Trade Show in EY Centre
Ottawa, ON – TheNewswire - May 1223, 2023 – Four DRobotics Corp. (the "Company") announced today that it will be exhibiting in CANSEC 2023 (the "Trade show" or "Event") promoting its Autonomous Patrol Vehicle (the "product" or "APV"), taking place from May 31st to June 1st in the EY Centre, Ottawa, Ontario.
Four DRobotics announces its participation in CANSEC 2023, one of the largest global defence and security tradeshows in North America. This is the company's second time exhibiting in this huge event taking place in the EY Centre, Ottawa. The tradeshow will run for two consecutive days, from May 31st to June 1st of 2023. With more than 10,000 registrants from all over the world, and 47% of attendees are government officials, this event will play an important role in the company's business and marketing strategy. There is no doubt that the tradeshow will boost the company's business strategy by reaching out to different stakeholders that will be an opportunity to form new business networks and establish potential partnerships.
The company will be demonstrating the capabilities of its software development tools and sensor technologies for uncrewed autonomous vehicles.  Our technical team will be there present to answer questions.  Specifically, we will be demonstrating a c'Command and cControl' software application that is a result of collaboration between Lockheed Martin Skunk Works® and Four DRobotics.  Four DRobotics has extended the capabilities of Lockheed Martin'sSkunk Works' VCSi C2 UAS product to now also support unmanned uncrewed ground vehicles.
Jeremy James, CEO of Four DRobotics said today: "CANSEC is the premier event in Canada to promote our Four DRobotics and its products, and we are looking forward to meeting with representatives from government and industry and discuss how we can help them with our products and services."
Visit Four DRobotics at CANSEC 2023 in the Labs Area, at booth no. CL54.
About Four DRobotics Corporation: Four DRobotics Corp is based in Ottawa, Canada, it is a Canadian owned small medium enterprise with business development offices in Ottawa and Beloeil, Quebec.  Four DRobotics develops autonomous vehicles that employ Goal Based Reasoning and Deep Learning for the Autonomous Vehicles as a Service (AVaaS) business.  AVaaS is a complete solution from human operator to any autonomous vehicle.  The company is focused on the application of this business model to the physical security of critical infrastructure.
Four DRobotics Corporation has been registered with the Controlled Goods program since May 2021.
For more information about Four DRobotics Corp, please visit https://www.fourdrobotics.com/
or email us at info@fourdrobotics.com.
Follow us on:
Twitter @Four_DRobotics  

Instagram @fourdrobotics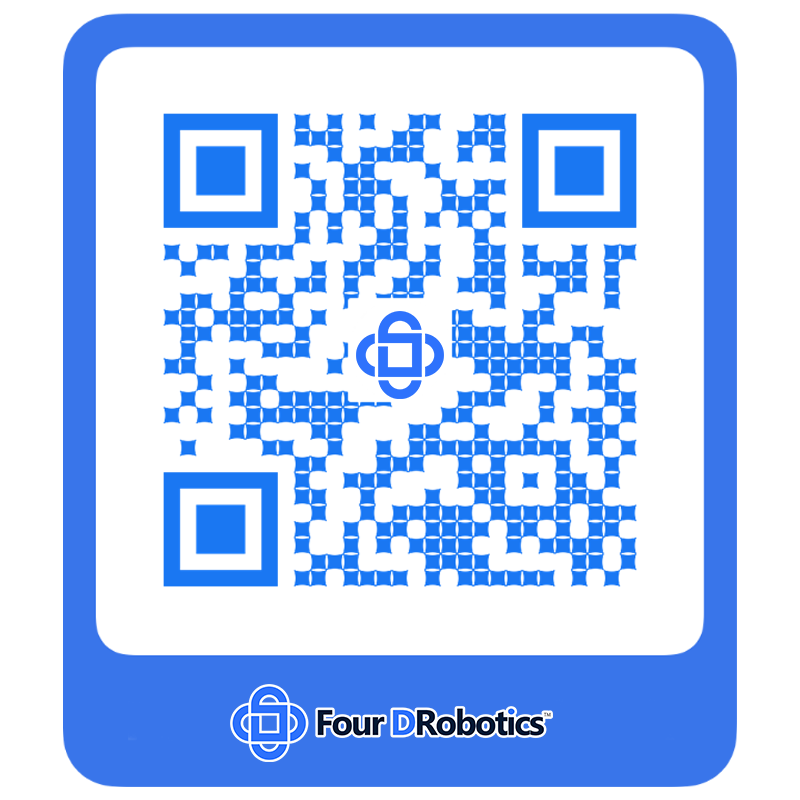 For more information about Four DRobotics Corp, please contact:
Clinton Joseph
Four DRobotics Business Public Relations
clinton.joseph@fourdrobotics.com
T. +1 (613) 806-8007


Click Image To View Full Size
Copyright (c) 2023 TheNewswire - All rights reserved.