Financial News
What do you need to know about the Gun Laws in Minnesota – shares Gerald Miller, a 2022 ThreeBestRated® award-winning DUI&DWI lawyer in Minneapolis
August 02, 2022 at 10:00 AM EDT
(PRUnderground) August 2nd, 2022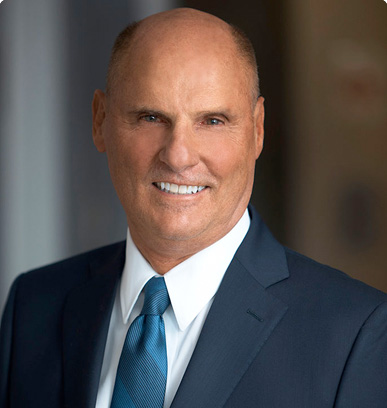 America's gun culture is something that will never go out of the debate. So many lives have been lost because of arms misuse. Most people complain about the lack of firearm regulation in the country. On that accord, every state in the US is coming up with new laws to regulate the possession of guns. If there are states in the US with strict gun laws, Minnesota is one of them. For instance, Gun laws in Minneapolis are highly regulated. It helps in maintaining order in the city. So, does that mean getting a permit for a gun is difficult? Under what circumstances can a person have a gun? Let us ask a lawyer.
We reached out to Gerald Miller, a 2022 ThreeBestRated® award-winning DWI & DUI and Criminal lawyer in Minneapolis, Minnesota, to learn about the gun law in the state.
"To carry a gun in a public place or your vehicle in Minnesota, you need a permit," said Gerald. However, the general public doesn't have to hold a permit to do any of the following:
Have a gun in one's own home.
Have a gun in one's own business.
Have a gun on one's own property.
Have a gun when traveling between the gun's place of purchase and one's home, business, property, or gun repair shop.
Have a gun when hunting or target shooting in an area where it is safe and legal to do so.
Have a gun that is unloaded and cased in one's vehicle or on one's boat or snowmobile.
Further, Gerald Miller explained, "Possession of a firearm without a permit is also a gross misdemeanor, which is punishable by up to one year in jail and/or with a fine of up to $3,000. If convicted of gun possession without a permit a second time, the charge becomes a felony, which can lead to several years behind bars and tens of thousands of dollars in fines."
About Gerald Miller – Gerald Miller, P.A.
Gerald Miller is the name that most people prefer or refer to for help when someone is charged with a DUI/DWI offense, or any other Criminal offense. Since 1979, Gerald Miller has been practicing DUI/DWI and criminal defense. He is most respected in the legal circle for his experience and expertise. It is under Miller that most of the DUI/DWI defense attorneys started their practice and got trained.
Mr. Miller founded the Gerald Miller P.A. law firm, and it is now one of the largest DUI/DWI defense firms in Minnesota, defending clients across the state of Minneapolis. Over the years, Mr. Miller has earned a reputation from his clients as a trustworthy lawyer. He is also a man of numerous records, accolades, and laurels. With a team of lawyers whose combined experience exceeds 50 years, Mr. Miller and his team have successfully resolved 10000 cases so far. Mr. Miller continues to offer legal services throughout Minneapolis.
To get in touch with Mr. Miller, Kindly visit – https://geraldmillerlawyer.com/.
About ThreeBestRated
Three Best Rated® was created in 2014 with the simple goal of finding the top 3 local businesses, professionals, restaurants, health care providers, and everything in-between, in any city. Every business is meticulously handpicked by our employees. We check business's reputation, history, complaints, ratings, proximity, satisfaction, trust, cost, general excellence, reviews, and more, using our 50-Point Inspection. We only display businesses that are verified by our employees. Other places will call this "hard work" and "unnecessary". We call it "due diligence" and "the right thing to do". Our website is updated on a regular basis for quality and the latest business information.
Three Best Rated has the honor of helping 4 million customers every month find the best businesses in any city – without any effort!
The post What do you need to know about the Gun Laws in Minnesota – shares Gerald Miller, a 2022 ThreeBestRated® award-winning DUI&DWI lawyer in Minneapolis first appeared on PRUnderground.
Original Press Release.