Financial News
Three days of amazing films over a weekend at Cinema Village - SRFF New York 2023 - Program Highlights
March 15, 2023 at 09:47 AM EDT
SRFF continues at Cinema Village with great films on adoption, family, health, climate, Indigenous people, disability, prison, war and freedom, and our most beloved New York City.
-- Voices of Canada Series - Only Child - an adoption story in Dublin
-- It's Spring…- an Armenian story

NEW YORK - March 15, 2023 - PRLog -- The Official Selection of SR Socially Relevant Film Festival's 10th-anniversary edition program of 70 films from 23 countries has 13 Documentaries, six Narrative features, and six thematically divided short film blocks, Family and Adoption, Home and Health, Climate Change, LGBTQ, and BIPOC Films and Filmmakers, screen over three days at Cinema Village from March 17-19, and Uptown in West Harlem from March 20-23.

"We take pride in telling the stories of invisible people; invisible because they are indigenous because they belong to marginalized groups such as LGBTQ, invisible because of their disabilities, because of the stigma of incarceration, homelessness, age, or disease. We are lucky in that our hard work as volunteers is rewarded with the added bonus of learning so much from these films." Said Founding Artistic Director Nora Armani.

The Award Categories are Best Narrative Feature, Best Actor and Best Actress, Best Documentary Feature, Best Narrative Short Film, Best Documentary Short Film, Best Script, WFCC (the Women Film Critics Circle award), in addition, there will be one more Honor Award given out on closing night to be unveiled shortly. The Closing Award Ceremony is on Thursday, March 23 at JCC Harlem.

Highlights of films screening March 17-19 at Cinema Village
Only Child | NY Premiere - Doc by Andy Ames | Canada | 2021 | 70 mins. With only her birth mother's name and her town of birth in hand, a 60-year-old adoptee from Dublin navigates the misogynistic landscape of Ireland's past in a relentless search to find her.  Voices of Canada series
The Anxiety of Laughing | NY Premiere - Narrative Feature by Robin Uriel Russin | USA | 2021 | 104 mins. When Joey, a young man disabled with Cerebral Palsy, is about to marry his able-bodied fiancee Leah--against the objections of her mother--their lives take a drastic turn when Leah is in a serious car accident.
Maya Land: Listening to the Bees | US Premiere - DOC by Kata Beilin, Avi Weinstein | Mexico | 2022 | 75 mins. The story of the conflict that erupted between Maya beekeepers and the Mexican government in 2011 in the Yucatan peninsula.
Incorrigible - A film about Velma Demerson | New York Premiere - DOC by Karin Louise Lee | Canada | 2021 | 45 mins. In 1939 Velma Demerson was jailed for falling in love with a Chinese man.
Asphalt | World Premiere - NARRATIVE FEATURE by Charlotte Madsen | Denmark | 2022 | 81 mins. Lasse is a disillusioned truck driver from Jutland. He lives his life like he drives his truck straight ahead with his hand on the steering wheel and the other hand around the secret bottle.
Division | New York Premiere - NARRATIVE FEATURE by Jason Winn | United States | 2022 | 99 mins. A z-list actress connects with a fan who has opposing political views, will they come together or prove we're too far apart?
Still a revolutionary - Albert Einstein | World Premiere, Doc by Julia Newman | United States | 2019 | 79 mins. He was not the remote genius of present-day myth. There was a revolutionary side to him.
It's Spring... | New York City Premiere Narrative Feature by Roman Musheghyan | Armenia | 2022 | 105 mins. Aram Amatuni is a retired special forces spy who has devoted his entire life to serving and protecting his country.
Beno's Son | US Premiere Ilán Lieberman | Mexico | 2022 | 102 mins. Ilán, a fifty-two-year-old visual artist, takes his family on a musical road trip, trying to reconstruct the chaotic, creative life and tragic death of his father, Beno Lieberman.
The Renegade Legacy of Bleecker and MacDougal | New York Premiere Doc by Karen Kramer | United States | 2022 | 72 mins. Scenes of ground-breaking subversive poetry, radical music, and activism, started more than 50 years ago in small cafes in New York City.
The online section of the festival starts on March 24 and streams on srff.sparqfest.live.

SR Socially Relevant Film Festival NY was founded by Actress/ Filmmaker Nora Armani in 2013. SRFF believes in the power of film in raising awareness of social issues and promoting positive social change. During its first nine years, SRFF has showcased over 600 films from 40 countries. This year, a roster of 70 selected films is on offer, including narrative and documentary features, and shorts from 23 countries. More information here, or contact rsvp.srff@gmail.com


Photos: (Click photo to enlarge)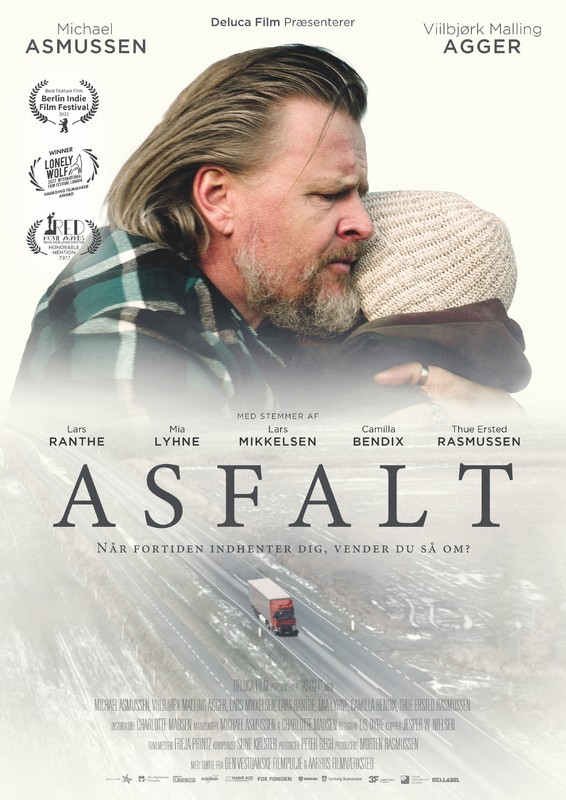 Read Full Story - Three days of amazing films over a weekend at Cinema Village - SRFF New York 2023 - Program Highlights | More news from this source

Press release distribution by PRLog