Financial News
Kirkland Weight Loss Clinic: Low Price Ozempic Substitute Semaglutide Announced
August 31, 2023 at 12:19 PM EDT
Dr. Otono Silva's clinic, Interventional Orthopedics of Washington (425-326-1665), has updated its weight management treatments, offering patients in Bellevue and Kirkland affordable FDA-approved semaglutide injections.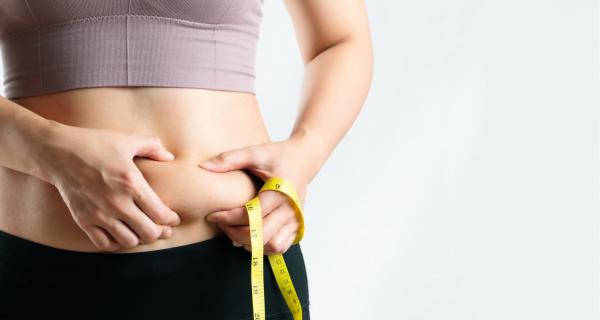 Bellevue, United States - August 31, 2023 —
With this announcement, patients in Kirkland and across King County now have access to low-cost alternatives to Wegovy and Ozempic, name-brand semaglutide injections that are vastly overpriced and often unavailable in local pharmacies owing to high demand. Semaglutide treatments at Interventional Orthopedics of Washington are now available at a quarter of the cost of these high-priced weight loss medications.
More information can be found at: https://iowmed.com/weight-loss/
In 2017, the FDA approved semaglutide for weight management in those who are overweight or suffer from obesity. In the past, this agent had been commonly prescribed for managing type 2 diabetes. However, research published in various medical journals on its effectiveness for weight management continues to drive demand.
Dr. Silva's new treatment plan involves weekly injections of semaglutide. Semaglutide is a GLP-1 receptor agonist that mimics the action of the natural hormone GLP-1. GLP-1 is a peptide hormone produced in the small intestine and acts on the pancreas and brain to regulate blood sugar levels.
"We are confident in our chronic weight management treatment protocols," said Dr. Silva, "since we rely on the latest treatment methods that show proven success and are well-documented in medical literature."
He explains that a recent clinical trial published in The New England Journal of Medicine showed that patients who took Semaglutide daily at safe doses lost an average of 15% of body weight over 68 weeks. Additionally, treatments like Dr. Silva's involving weekly injections resulted in 12% better outcomes than just relying on lifestyle changes.
A major concern in medicating weight problems is the cost of prescriptions, explains Dr. Silva. The brand names of semaglutide - Wegovy and Ozempic can be four times more expensive than generic semaglutide. By offering affordable semaglutide, Interventional Orthopedics of Washington seeks to help more people who want the benefits of semaglutide without paying $900 to $1,400 for a 0.25mg weekly shot.
Dr. Otono Silva is an interventional orthopedics specialist and a founder of the Interventional Orthopedics of Washington clinic, specializing in stem cell therapy, stellate ganglion block procedures, and novel joint pain treatments involving image-guided injection therapies.
A satisfied patient said: "Dr. Silva's team developed a personalized weight loss plan for me that involved medication. I wasn't familiar with drug treatments for obesity, but now I see their potential. Semaglutide helped me control my blood sugar and reach a healthier weight, and I cannot recommend Dr. Silva's clinic enough."
Interested parties can schedule an eligibility screening at https://iowmed.com/weight-loss/
Contact Info:
Name: Otoño Silva, MD
Email: Send Email
Organization: Interventional Orthopedics of Washington
Address: 1515 116th Ave NE Suite 202, Bellevue, WA 98004, United States
Phone: +1-425-326-1665
Website: https://iowmed.com

Source: PressCable
Release ID: 89106368
If there are any errors, inconsistencies, or queries arising from the content contained within this press release that require attention or if you need assistance with a press release takedown, we kindly request that you inform us immediately by contacting error@releasecontact.com. Our reliable team will be available to promptly respond within 8 hours, taking proactive measures to rectify any identified issues or providing guidance on the removal process. Ensuring accurate and dependable information is our top priority.