Financial News
Data Interpretation & Management Platform With Analytics For Nonprofits Launched
August 25, 2023 at 08:55 AM EDT
Data Bull, a Raleigh, NC-based tech startup, announces the rollout of alphaBI Assistant, a platform developed to help non-profit organizations take the most of their data and turn it into actionable insights.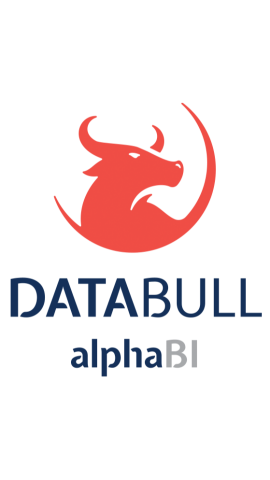 Raleigh, United States - August 25, 2023 —
The newly released platform blends open-source software with AI to empower non-profit organizations to create custom dashboards that deliver real-time data, allowing them to keep track of key performance indicators and make appropriate decisions.
More information is available at https://thedatabull.com/
With only 27% of business executives succeeding to unlock valuable insights from their data and analytics projects, according to an Accenture study, Data Bull believes its recently launched platform would provide non-profits with a secure, flexible means of generating custom, trustworthy reports that contain the data they need and turning it into actionable insights. AlphaBI Assistant can be easily integrated with popular CRM systems such as Blackbaud and SalesForce, automating workflows and further optimizing efficiency.
AlphaBI Assistant's rollout also comes on the heels of figures from DataProt revealing that a staggering 97% of the information that organizations collect is eventually left unused. With an easy-to-use and scalable dashboard, the platform empowers non-profits to capitalize on the data they have gathered, controlling information and customizing reporting so that they can direct their efforts into nurturing relationships and engaging donors.
"Imagine asking a question and receiving an instant, precise data insight without ever having to peruse complex reports," says Matthew, co-founder of Data Bull. His counterpart, Marshall, adds, "AlphaBI Assistant is not just a tool; it's an extension of your team, making everyone from novices to executives data maestros."
AlphaBI also brings data literacy and simplifies complex narratives for non-profit teams, displaying data that is most pertinent to a non-profit's particular needs to allow team members to concentrate on the information that is most critical for their particular role. They can take a more detailed view of their data, leveraging the platform's drill-down feature by clicking on a particular data point to assess unrevealed information.
"The essence of alphaBI Assistant is to turn 'Data Dread' into 'Data Delight'," Marshall notes. "Nonprofits can now make impactful decisions backed by real-time insights. It's not just about understanding data, but about ushering in an era of informed and timely decision-making," Matthew adds.
The platform also comes equipped with a conversational AI tool that swiftly tackles complex business queries, eliminating the wait for conventional reports.
About Data Bull
Matthew and Marshall's journey began in the tech-savvy corridors of Raleigh with a vision to streamline nonprofit data management, founding Data Bull with a commitment to transforming data-driven decision-making. The alphaBI Assistant is their latest offering, poised to redefine data analytics in the nonprofit sector.
Additional details can be found at https://thedatabull.com/experience-alphabi/
Contact Info:
Name: Matthew Elliot
Email: Send Email
Organization: The Data Bull
Address: 421 N Harrington Street, Suite 340, Raleigh, North Carolina 27603, United States
Phone: +1-919-816-5661
Website: https://thedatabull.com

Source: PressCable
Release ID: 89105852
In the event of any inaccuracies, problems, or queries arising from the content shared in this press release, we encourage you to notify us immediately at error@releasecontact.com. Our diligent team will be readily available to respond and take swift action within 8 hours to rectify any identified issues or assist with removal requests. Ensuring the provision of high-quality and precise information is paramount to us.