Financial News
NJ Ketamine Therapy For Mental Health & Addiction: Insurance Coverage Announced
October 02, 2023 at 14:45 PM EDT
Relevance Behavioral Health (+1-866-245-1497), a New Jersey-based integrative treatment center for substance abuse and mental health challenges, announces the availability of FDA-approved ketamine therapy.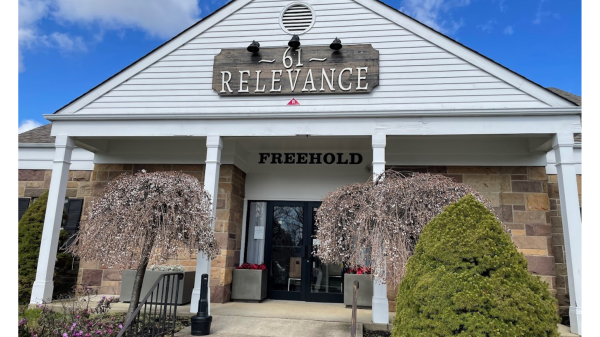 Freehold Township, United States - October 2, 2023 —
Known as Spravato®, the recently announced nasal spray uses esketamine as its active ingredient, and can now form part of both mental health and addiction treatment programs. The center can work with most health insurance companies that provide out-of-network benefits, including Blue Cross Blue Shield, Cigna, and Aetna.
More details can be found at https://relevancerecovery.com/
Esketamine has shown significant promise in the treatment of major depression and was approved for such use by the US Foods and Drug Administration (FDA) over four years ago.
While traditional antidepressants, such as SSRIs and SNRIs, can take several weeks to take full effect, a recent report from Harvard Medical School points out that individuals receiving esketamine can start to feel improvements in as little as 40 minutes. This is particularly beneficial when seeking to address secondary problems, such as substance abuse and addiction.
Many individuals who deal with mental health issues have had trouble finding medication that works for them, for those reasons, Spravato has shown incredible results in those who have tried multiple forms of care with little to no success. Some examples of drugs that adults with treatment-resistant depression (TRD) have tried and failed to use are:
- Selective serotonin reuptake inhibitors (SSRIs), such as fluoxetine (Prozac), sertraline (Zoloft), and escitalopram (Lexapro)
- Serotonin-norepinephrine reuptake inhibitors (SNRIs), such as venlafaxine (Effexor) and duloxetine (Cymbalta)
- Atypical antidepressants, such as bupropion (Wellbutrin) and mirtazapine (Remeron)
- Tricyclic antidepressants (TCAs), such as amitriptyline (Elavil) and nortriptyline (Pamelor)
- Monoamine oxidase inhibitors (MAOIs), such as phenelzine (Nardil) and tranylcypromine (Parnate)
- Lithium (Eskalith, Lithobid), a mood stabilizer that can enhance the effects of antidepressants
- Antipsychotic medications, such as olanzapine (Zyprexa) and quetiapine (Seroquel), which can be used as augmentation strategies in combination with antidepressants.
For those reasons, Relevance Behavioral Health is now offering esketamine to assist with a range of mental health challenges, including depression, anxiety, ADD/ADHD, PTSD, bipolar disorder, and co-occurring disorders. The treatments can form part of a personalized multidisciplinary plan, with the overall goal of providing long-term recovery.
"Spravato treatment offers a new opportunity for those who have found limited success from other options," a company representative explained. "At Relevance Recovery, our team of clinical professionals can administer appropriate doses of Spravato to help clients achieve their treatment goals. Many who use Spravato experience almost instant changes to their mood, outlook, and energy levels, all of which can make it far easier to navigate the trickier parts of recovery."
About Relevance Behavioral Health
Located in Freehold, New Jersey, Relevance Behavioral Health offers a range of mental health and substance abuse treatment programs, including detoxification, inpatient, partial day, intensive outpatient, and aftercare. The center takes a multifaceted approach to treatment, with plans being developed around the circumstances of each client.
"Relevance Behavioral Health saved my life," one client recently stated. "Anyone struggling with mental health or addiction would 100% benefit from coming here. This place taught me so many skills and coping mechanisms I've never even heard of before, all of which helped me recover."
Interested parties can find more information by visiting https://relevancerecovery.com/
Contact Info:
Name: Ashley Regan
Email: Send Email
Organization: Relevance Behavioral Health
Address: 61 W Main Street, Freehold Township, NJ 07726, United States
Phone: +1-866-245-1497
Website: https://relevancerecovery.com/

Source: PressCable
Release ID: 89109135
If there are any errors, inconsistencies, or queries arising from the content contained within this press release that require attention or if you need assistance with a press release takedown, we kindly request that you inform us immediately by contacting error@releasecontact.com. Our reliable team will be available to promptly respond within 8 hours, taking proactive measures to rectify any identified issues or providing guidance on the removal process. Ensuring accurate and dependable information is our top priority.