Financial News
Censorship and regulations hinder expansion in the VPN industry
January 19, 2023 at 22:10 PM EST
Despite the pandemic, the VPN industry is anticipated to increase 15.3% to $77.1bn by 2026. Cyberattacks and the necessity to protect company data are driving this market. Businesses offering secure enterprise mobility and remote working are using VPN technology.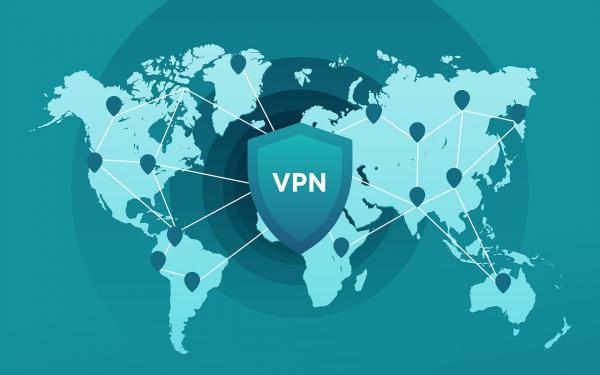 San Diego, United States - January 20, 2023 /PressCable/ —
VPNcreative.net is now offering a report called "Virtual Private Network (VPN) - Global Market Projected path & Analytics."
By 2026, the global Virtual Private Network (VPN) market will be valued at $77.1 billion.
In spite of the COVID-19 crisis, the global market for Virtual Private Network (VPN), which was estimated to be worth $44.6 billion in 2022, is expected to grow at a compound annual growth rate (CAGR) of 15.3% and reach $77.1 billion by 2026.
Because of the need to protect business data and transactions, companies are turning to more secured technologies. This gives the VPN market a lot of room to grow. More and more financial and personal information, as well as other kinds of data, are being stolen. This, along with the fact that web security is being broken, is driving the need for VPN to create a secure, more robust and highly encrypted connection.
Cyberattacks are becoming more and more common, which is another big reason why many businesses are moving to VPN technology. In today's dangerous cyber world, more and more industries are using VPN services to make sure their data is completely safe while it's being sent. With the COVID-19 pandemic still going on and affecting business operations, more and more companies are turning to Internet-based services to ensure business continuity.
Because of this, VPNs are becoming more popular and growing. VPNs are becoming more popular because of enterprise mobility and the need to give remote workers access to company networks all the time. Since about 45% of users use their mobile devices for both personal and business purposes, VPN has become more popular among businesses that want to give their employees safe and secure access.
The report projects that the Multiprotocol Label Switching market will expand at a CAGR of 15.4%, reaching US$42.7 Billion by the end of the analysis period. The Cloud market's CAGR was revised upward from 15% to 17.3% after taking into account the effects of the epidemic and the economic crisis it triggered on businesses.
At the moment, 18.2% of the global Virtual Private Network (VPN) market is made up of this segment. Multiprotocol Label Switching (MPLS) VPN solutions are in high demand because there is a growing need for secure connections between multiple sites and more people are moving to the cloud.
MPLS VPN solutions provide supplementary support for real-time applications including voice over IP (VoIP), video conferencing, and mission-critical banking software. An advantage of a cloud-based VPN is that it may provide users, including subscribers and outside users, with global VPN access across the public network. The increasing adoption of virtualized infrastructure for app distribution, network, and security service provisioning, is a key factor fueling the cloud VPN industry.
The U.S. market is expected to be worth $16.5 billion in 2022 and $11.2 billion in China by 2026.
In the U.S., the Virtual Private Network (VPN) market is expected to be worth $16.5 billion in 2022. The country has a 34.83% share of the global market right now. The second largest economy in the world, China, is expected to have a market size of US$11.2 billion in 2026, with a CAGR of 17.4% over the analysis period.
Other important geographic markets include Japan and Canada, which are expected to grow by 12% and 12.8%, respectively, over the analysis period. By the conclusion of the projected period, the European market as a whole is expected to reach US$12.9 Billion, with Germany's share at around 12.1% CAGR.
VPN is most popular in countries that have developed economies. In North America, the VPN market keeps growing because cybercrime is becoming more likely and business data needs to be protected. Demand for VPN services is growing because more and more people are using digital technologies and cyberattacks are becoming more common.
Europe is another big market for VPNs, and the region's widespread use of digital technologies that are on the cutting edge helps the market grow. In Europe, the VPN market is growing because there are a lot of businesses and more people are getting online. This is especially true because of the COVID-19 pandemic, which is still going on. In the Asia-Pacific region, VPNs are becoming more popular because people and businesses are using the Internet more. Economic growth and industrialisation also play a role.
By 2026, the wolrdwide IP market will be worth $17.4 billion.
The main reason for the fast growth of the IP VPN market is that the technology saves money in a big way. IP services also help make private networks easier to set up and use, and they make sure that mission-critical operations get high-quality service. Because of this, IP VPN is becoming a good choice for businesses that want to save money on networking.
The United States, Canada, Japan, China, and Europe will be the primary contributors to the worldwide IP market's predicted CAGR of 13.8%. There is an expected increase in these regional markets' total size from $6.6 billion to $16.3 billion by the end of the forecast period. Within this group of regional markets, China will continue to exhibit some of the highest growth rates.
Asia-Pacific, led by Australia, India, and South Korea, is expected to reach US$1.9 Billion by 2026, while Latin America will grow at 12.1% CAGR.
Visit https://www.vpncreative.net to learn more about this report.
Contact Info:
Name: Dan Parker
Email: Send Email
Organization: VPN Creative
Address: Poplar Street, San Diego, CA 92105, United States
Website: https://vpncreative.net/

Source: PressCable
Release ID: 89088661
If you detect any issues, problems, or errors in this press release content, kindly contact error@releasecontact.com to notify us. We will respond and rectify the situation in the next 8 hours.