Financial News
Secondhand Tyre Shop Burleigh Affordable Quality Recycled Tyres Premium Brands
August 04, 2021 at 10:00 AM EDT
According to, Accenture, more than 50 percent of people are willing to pay more for green products, but Chris Lett of Branigans Tyres says that "greener" needn't translate into "more expensive."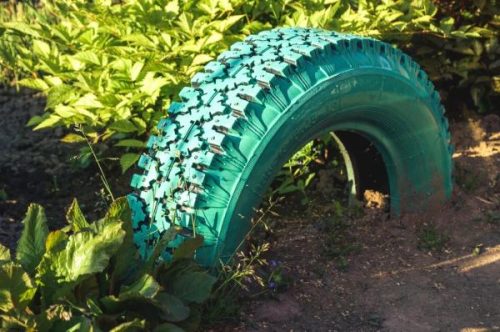 Burleigh Heads, Australia - August 4, 2021 /NewsNetwork/ —
Eco friendly can be cost-effective: this tyre company proves the point.
According to global consulting company, Accenture, more than 50 percent of people are willing to pay more for green products, but Chris Lett of Branigans Tyres says that "greener" needn't translate into "more expensive."
"There's a perception that doing things the more environmentally-friendly way will be more costly and that will push prices up," says Chris, "but that's not always true. For example, using fewer resources to produce a product may be environmentally-friendly and cost-saving at once, and choosing new or nearly new things that would otherwise have been thrown away is almost always cheaper."
Just keeping car tyres in good condition and replacing them when necessary is already eco-friendly and can be a cost saving. "Good quality tyres improve fuel efficiency," explains Chris, "and if the car is more fuel-efficient, it also produces fewer emissions while being cheaper to run."
However, Branigans takes the combination of saving customers money while benefiting the environment a step further. The business offers "nearly new" tyres that Chris and his team source and thoroughly check before resale.
"Only the best ones will do for Branigans," says Chris, "and the guarantee offered ensures that consumers can buy them with complete confidence. Needless to say, the tread of the tyres chosen for resale is in good condition, and the inspection eliminates tyres with any flaws. It's a great way to save people money with tyres that are still good for thousands of kilometres. And since perfectly good tyres that would otherwise have been dumped now have a longer time in service, it's environmentally friendly too."
Environmentally-conscious motorists may find themselves wondering about the other end of the tyre life-cycle. After all, old tyres are removed and disposed of whenever tyres are replaced. But Chris has this end of things sewn up too. "There are many ways to recycle old tyres nowadays," says Chris, "and Branigans is very particular about where waste tyres end up. They should never be burned or sent to landfills, for example."
Despite advances in recycling, Chris admits that rubber car tyres still aren't ideal from an environmental perspective: "Some of the big tyre manufacturing companies are working on improving lifespan and recyclability through using different designs and materials," he says, and there are already indications that they may have found a better solution. How long it will take these advances to reach the general motoring public is a matter for speculation. Meanwhile, everybody needs tyres, and by conducting its business as it does, Branigans limits the environmental impact of its activities while providing safe, cost-effective, and above all, greener tyres to its customers.
"There are certainly times when greener alternatives will be more costly," says Chris, "but it won't always be the case. Sometimes, the planet-friendly option will have a lower price tag, as it does at Branigans, but sometimes, comparing costs can mean looking at things like running costs or the expected useful lifespan of an item to weigh cost against benefits properly."
"It's great that people are willing to pay more for greener options, but if they follow the principles of 'reduce, reuse, recycle,' being green will very often cost less. Branigans Tyres does all three, and the savings are passed on to its clients."
For further information, visit or call Chris and his team at Second Hand Tyres Gold Coast |Branigans Budget Tyres by contacting the Service Centres in Burleigh Heads (07) 5535 2660 or Southport (07) 5591 8633.
Syndicated by Baxton Media, The Market Influencers, Your Digital Marketing Agency.
Contact Info:
Name: Public Relations
Email: Send Email
Organization: Branigans Tyres Burleigh
Address: 13 Flagstone Dr, Burleigh Heads QLD 4220, Australia, Burleigh Heads, QLD 4220, Australia
Phone: +61-7-5535-2660
Website: http://branigansbudgettyres.com.au/locations/burleigh/
Source: NewsNetwork
Release ID: 89038891