Financial News
CyberArk's Q2 Report May Offer Buy Zone For AI Threat Specialist
July 28, 2023 at 08:55 AM EDT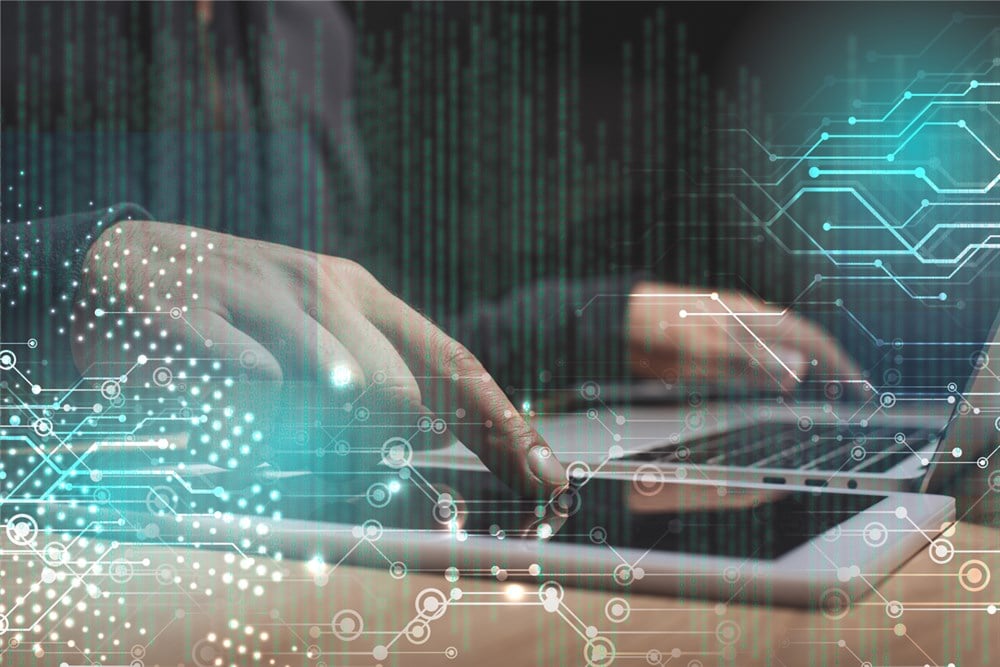 By now, it's fair to say that every major company is aware that cyber criminals will continually come up with new ways to attack networks and steal data. 
Despite all the potential surrounding AI and how it's boosting stocks, there's also the risk of cyber attacks aided by AI. 
Fortunately, cybersecurity specialists have turned their attention to those threats. Israel-based CyberArk Software (NASDAQ: CYBR) offers security solutions to protect important data from unauthorized access, defending against cyber threats and safeguarding companies' critical assets.
AI can be exploited by hackers to launch sophisticated cyber attacks on a company's network. Hackers could use AI algorithms to automate and streamline their operations, making attacks more efficient and harder to detect. 
Machine Learning Technologies Can Devise Customized Attacks
Machine learning can analyze vast amounts of data to find vulnerabilities and devise customized attack methods. AI-powered phishing attacks can trick employees with highly convincing messages.
In addition, AI can be used to create realistic deepfake audio or video, facilitating social engineering and deception. AI can evade traditional security measures by adapting and learning from defensive responses. 
As AI advances, it's increasingly essential for businesses to bolster their cybersecurity defenses against these constantly evolving threats. 
In other words, cybersecurity experts always need to stay a step ahead of the criminals. 
CyberArk Boosted AI Innovation Capabilities
Earlier this year, CyberArk announced enhancements to its platform with automation and AI innovations. The stock ended the week of that announcement with a gain of 1.26%. 
CyberArk is still a relatively young company, having gone public in 2014. It's a midcap with a market capitalization of $6.379 billion. As you can see on the CyberArk Software chart, the stock has been consolidating recently, but it's posted a year-to-date return of 22.95%. 
MarketBeat's CyberArk Software analyst ratings show a consensus view of "moderate buy," with a price target of $174.77, an upside of 9.67%.  The company reports second-quarter results on August 10 before the market's open. 
Analysts expect the company to post a loss of 86 cents a share on revenue of $173.44 million. As you can see by that revenue forecast, that's still small, but Wall Street has growth in its sights. CyberArk is expected to pivot to profitability after a loss in 2022, and analysts predict earnings growth of 348% next year, to $1.25 per share.
Cybersecurity Industry Has Been Hot Commodity
Cybersecurity has, understandably, been a hot industry. Earnings and revenue growth for many cybersecurity companies increased even as the stocks tumbled in 2022. 
For some time last year, analysts were concerned that businesses would slash cybersecurity spending amid fears of an economic downturn. But now, with even the Federal Reserve saying it's no longer forecasting a recession for this year, those worries have subsided.
In any event, as noted above, businesses fully realize that cybersecurity spending is a necessary operational cost. 
Volatile Stock With Wide Price Swings
CyberArk's current consolidation has been sloppy, and the stock is more volatile than the broader market, with a beta of 1.21. That volatility, combined with only 39.4 million shares in the float, can lead to wide intraday and intraweek price fluctuations, and that's the case with CyberArk. 
Despite what may seem like vague, unsubstantiated hype surrounding many stocks getting a bounce from AI, it's easy to see the business potential where CyberArk is concerned. As a group, cybersecurity stocks have been moving up in the past three months, so that alone is an encouraging sign for CyberArk stock.
However, the company's focus on combating AI-generated threats gives it a special niche that's almost certain to continue growing. 
Stock Trading Sideways Ahead Of Earnings
As of July 27, the stock had been trading in a sideways pattern for the past few weeks, likely as investors wait it out ahead of the August 10 earnings report. As with any stock that's reporting earnings soon, it's best to keep CyberArk on a watch list, and see what kind of move it makes following the report. 
Even if it gaps higher, the stock would still be actionable as long as investors refrain from chasing it too far from the initial gap-up price early in the session.