Financial News
High Rollers Loading Up On DraftKings As Upgrades Roll In
July 13, 2023 at 08:16 AM EDT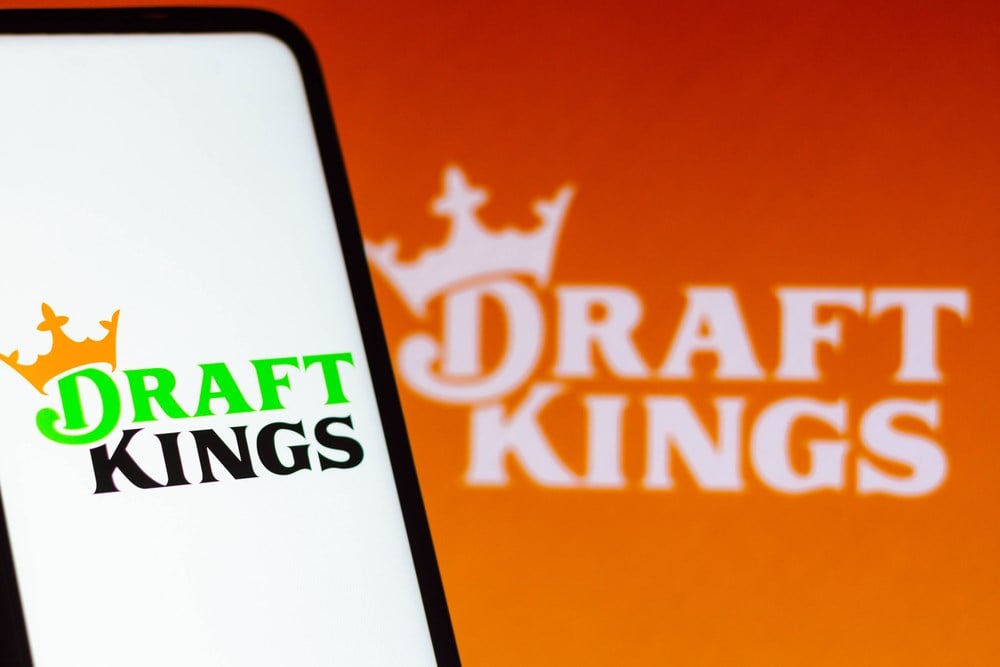 DraftKings Inc. (NASDAQ: DKNG) has been a good bet lately, with the stock showing gains in every month so far in 2023.
Shares have been registering strong price gains since July 7, when the stock rose 5.63% in heavy volume, regaining its 50-day average. The stock added another 8.29% in the next session, also in above-average turnover. On July 11, shares added less than 1%, but volume was slightly higher than normal. Combined, those three sessions suggest one or more institutions were loading up on shares.
A catalyst for the moves was likely Oppenheimer and Deutsche Bank increasing their price targets on DraftKings on July 6 and July 7, respectively. 
Those upward moves were capped by a gap-up of 5.28% on July 12, following a Bank of America upgrade to "buy." B of A analysts also raised their price target on DraftKings to $35 from $25. 
Double And Triple-Digit Sales Growth
The company's revenue growth has been strong, ranging between 57% and 136% in the past four quarters. Its three-year revenue growth rate is 99%. 
Bank of America analysts referred to the company's revenue growth in their note. 
"Accelerating product and revenue momentum are on the cusp of driving an inflection in margins and profitability," they said, adding that market share gains can drive revisions to top-line estimates. 
A look at MarketBeat's DraftKings earnings data will bear out something Bank of America noted: The company has been easily beating revenue estimates for the past six quarters. 
Analysts said they expect DraftKings' market to grow by about 35% year-over-year in 2013. 
More States Legalizing Online Gambling
The two key drivers of the recent upside are a materially faster ramp of new states allowing online gambling, and a higher online sports betting hold, or the percentage of money a sportsbook keeps after bets have been settled.
DraftKings has increased its market share in online sports betting in the past year, which has helped drive more customers to its casino and iGaming products, which are also growing. 
Bank of America says it sees the company's revenue potential topping $5 billion in 2025, ahead of consensus estimates. DraftKings' 2022 revenue was $2.24 billion, a 73% increase over 2021. 
The bulk of DraftKings' revenue comes from three areas: Sportsbook, iGaming, and Daily Fantasy Sports. 
Advertising is another source of revenue, as is software sales to other gaming operators.
Fourth Quarter Most Lucrative
DraftKings says there is some seasonality to its business. Although sporting events occur throughout the year, users are typically most active in the fourth quarter due to the overlapping calendars of the NFL and NBA seasons, which are the most popular sports on Sportsbook.
Since the company was incorporated in 2011, it's experienced losses. The stock went public at an interesting time, in April 2020, via a SPAC merger. On the one hand, people were home, online, and looking for something to do. On the other hand, professional sports were canceled. 
So DraftKings found other things for visitors to bet on, including casino games, virtual Nascar races, reality show outcomes, Presidential debates, 
Analysts See Losses Narrowing
Wall Street expects DraftKings losses to narrow this year and next. 
Pointing out DraftKings' year-to-date return north of 150%, Bank of America analysts said, "We think DraftKings can support a premium as long as it continues to demonstrate cost discipline, beat expectations and show material progress toward its longer-term margin goals."
In one sense, DraftKings is part of a very common story: Recent IPOs frequently experience losses as they prioritize growth over profitability. These companies invest heavily in research, development, and expanding their operations, which results in significant expenses. 
Additionally, they allocate substantial resources toward future innovation. DraftKings is no exception. In its most recent annual report, the company said, "We continue to make deliberate and substantial investments in support of our mission and long-term growth."
Investments In Technology 
For example, it's invested in product offerings and technology with the aim of continuously innovating, as well as improving marketing, merchandising, and operational efficiency through data.
MarketBeat's DraftKings analyst ratings show a consensus view of "hold" on the stock. 
The DraftKings chart shows the stock is currently well extended from its 50-day moving average, where it was trending for the past several weeks. However, even a small pullback could offer an entry point at a slightly more attractive valuation.