Financial News
Dollar General May Create an Opportunity for Patient Investors
June 06, 2023 at 07:29 AM EDT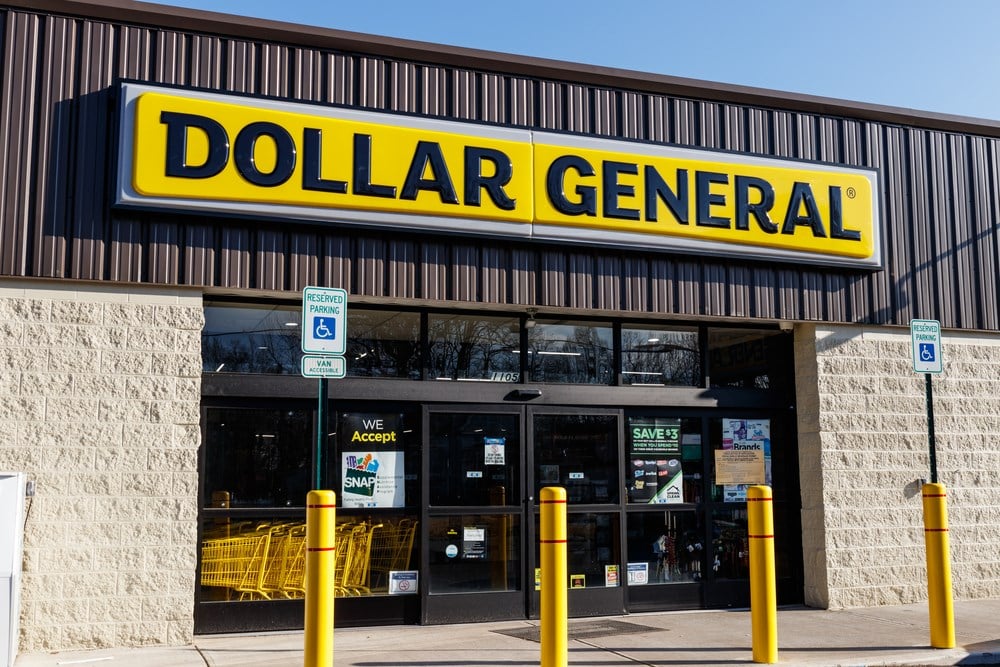 Dollar General Corp. (NYSE: DG) is not participating in the recent market rally. After missing on both the top and bottom lines when it reported earnings on June 1, DG stock has plunged approximately 20%. This was on top of the approximately 15% the stock was already down in 2023.  That means shares of the discount retailer are exchanging hands at a 34% discount from where they were on January 1, 2023. 
As if that wasn't enough, recent analyst activity has been decidedly bearish. But with the stock down over 30%, this could spell an opportunity for patient investors. 
Is This an Inventory Problem or a Sign of Recession?
This is the chicken-egg question that investors are asking after the report. Dollar General was expected to report solid earnings because the company, along with competitors like Dollar Tree, Inc. (NASDAQ: DLTR), Five Below, Inc. (NASDAQ: FIVE), and Ollie's Bargain Outlet Holdings, Inc. (NASDAQ: OLLI) are generally seen as proxies for the low-income consumer. And among those retailers, Dollar General has largely been seen as one of the best-in-class. 
The conventional wisdom suggests that sluggish revenue and earnings for a chain like Dollar General is a recessionary indicator. And the company did lower its guidance for the remainder of the year. 
But there were some items in the company's 10-Q filing that suggest investors may want to take a more nuanced look at the company's earnings. For starters, the company cites same-store sales as one of its key performance indicators (KPIs). And same-store sales did increase by 1.6% in the quarter.
Adding some more color to that number, management cited a higher average retail price per item sold. But, in a familiar story among many retailers, they were seeing a decline in items per transaction and a decrease in traffic. 
The report also showed that even dollar stores are being affected as the consumer shifts from discretionary to staple items. That doesn't necessarily suggest that Dollar General lacks pricing power. It simply confirms that the consumer is increasingly getting tapped out. 
To be clear, this isn't good news for the health of the consumer. The lower income consumer is the most acutely affected by a weak economy and one of the last to take part in the recovery. However this isn't a new revelation, and it was likely priced into the stock prior to earnings. 
Analysts are Sending DG Stock Lower
Once a company reports earnings, it's common for analysts to weigh in on the stock. This can take the form of a new rating and/or an adjusted price target. According to the Dollar General analyst ratings on MarketBeat, sentiment is bearish. Specifically, Morgan Stanley (NYSE: MS) lowered its rating on DG stock from Overweight to Equal Weight. And about nine other firms lowered their price target for the stock. 
Most of the adjusted price targets are higher than the DG stock price as of early trading on June 5, 2023. In fairness, however, most of the adjusted targets are also below the consensus estimate of approximately $208 per share. 
Where is the Opportunity in DG Stock?
From a purely technical standpoint, DG stock has gapped down sharply. And according to the Relative Strength Indicator (RSI), the stock is oversold and based on a spike in buying volume after the report, some investors are looking to establish a floor for the stock. They'll be fighting bearish sentiment. Short interest is up nearly 10% in the last 30 days. 

That makes it tricky to establish an entry point. But with DG stock now trading near its 52-week low, an opportunity exists for patient investors. This is supported by a price-to-earnings ratio of just over 15x and a company that pays a dividend that has been growing for the last seven years.