Financial News
Consumer Discretionary ETF XLY Breaks Out, Work Remains
May 22, 2023 at 08:39 AM EDT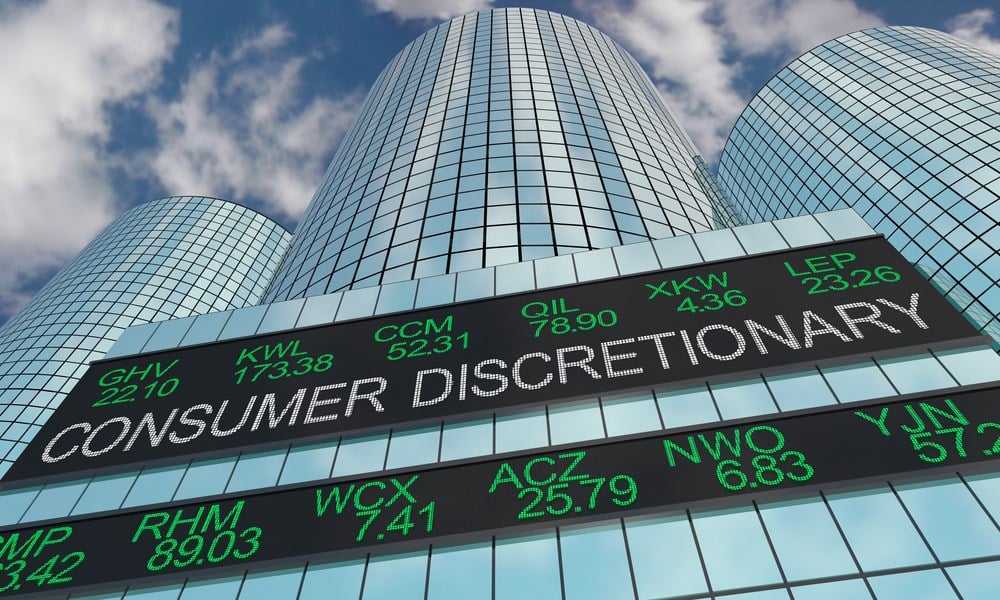 The Consumer Discretionary Select Sector SPDR ETF (NYSEARCA: XLY) saw a price breakout over crucial resistance last week, signaling a potential shift in consumer sentiment that warrants investors' attention. The ETF surged beyond its prior resistance level of $150, suggesting a possible change within its sector's composition. Despite other industries and sectors, such as semiconductors and technology, occupying headlines recently, XLY's growth remains significant among investors.

Comprised of stocks from various industries within consumer discretionary sectors, analyzing XLY's performance offers insights into broader economic growth trends and consumer sentiment shifts.

The Breakout In the Consumer Discretionary ETF: XLY



Before breaking out last week, shares of XLY consolidated in a range between $140-$150 for two months. The convergence of key moving averages and a contracted range set up an attractive play for short-term momentum traders. Then finally, on Wednesday, participants in XLY got the confirmation they were looking for. The price broke out above the prior resistance level. Notably, the ETF finished last week above the critical level and previous resistance, $150. This level now represents a key level of support. 

From a technical standpoint, to remain optimistic about the sector, investors will need to observe whether the ETF can stay above $150 from now on. The next test and achievable short-term target may be to reach $155.

It's important to remember that when trading or investing in a sector ETF like XLY, it's not enough to focus on the chart solely. Paying close attention to the highest-weighted stocks within the ETF is crucial, as they impact overall performance the most.
The Highest Weighted Names in XLY
The top three weighted holdings of XLY reflect companies that significantly influence consumer behavior and market sentiment. Monitoring these companies closely provides insights into the sector's direction.

Amazon (NASDAQ: AMZN), with a weighting of over 25% in the ETF, is the largest holding. The share price of the internet retail giant rose 5.43% last week and has gained 19.60% so far this month. Amazon's recent performance is of great importance for the overall sentiment and performance of the sector. Any investor in XLY should closely follow Amazon's share price.

Tesla (NASDAQ: TSLA) is the second largest holding, weighing 15%. The company has revolutionized the automotive industry as a leading electric vehicle manufacturer, justifying its significant weighting. Tesla's share price climbed 7.24% last week, adding to its impressive gains of 10.52% this month. Like Amazon, Tesla's stock carries significance for the overall sentiment and performance of the sector.

Home Depot (NYSE: HD) is the third largest holding, weighing 10%. The company recently reported weaker-than-expected revenue and lowered its full-year sales forecast. While the CFO of Home Depot mentioned the healthy state of homeowners' balance sheets, spending has shifted from more oversized ticket items to smaller ones. Despite the overall recent strength in the sector, Home Depot's stock closed the week flat and remained down for the month and quarter. 

When considering an investment in the sector ETF, it's essential to focus on the leaders and pay attention to the laggards as well. Identifying potential reversals in relatively weak stocks, like HD, can indicate continued strength in the sector as a whole. Monitoring the performance of these top holdings gives current and potential participants in XLY valuable takeaways into the overall performance of the ETF.