Financial News
Ford Motor Is Charging Up For A Rally
May 01, 2023 at 07:03 AM EDT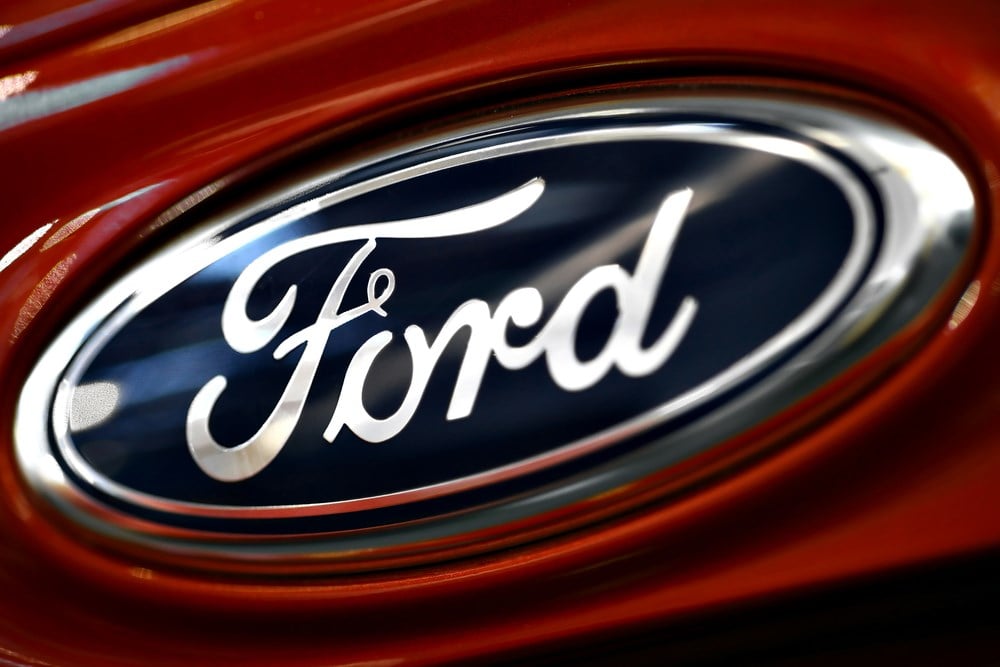 Ford Motor (NYSE: F) has been a relatively quiet stock as of late, as the Ford chart shows a stagnant price that has hovered within the $10-$16.50 forming a triangle pattern and closing this range to a smaller $11-$13 channel. With volatility drying up for the company's stock, it can be reasonably expected that a breakout in price action is imminent, keeping in mind that the company will announce its first quarter 2023 earnings by May fifth could act as a catalyst to move the price. 
Ford's financials have been a mirror image of the stock price, with revenues showcasing a flat performance for a five-year look-back period from 2018 to 2022. In addition, payments declined to $158 billion in 2022 from $160.3 billion in 2018, translating this into a 1.4% decline in the top line item. Management has noted this and, alongside losing 1.9% market share from the first quarter of 2021 to the first quarter of 2022, has found the right motivation to pivot the product line into a different - more optimal - direction.
The Electric Race
Ford analyst ratings point to a 28% upside from today's prices; why would analysts see double-digit potential upside targets within a company that has been unable to beat its pre-pandemic revenue size? The answer may lie in Ford's new electric vehicle segments. Within the fourth quarter 2022 earnings presentation, the management gives investors a brief but helpful insight into the focus for the following year. 
Starting the race with an expansion narrative, Ford management points to six hundred thousand units of annual capacity by 2023 for EVs. As of the fourth quarter 2022 presentation, Ford achieved the number two spot for America's choice of electric vehicles, presumably shadowing Tesla (NASDAQ: TSLA). Despite Tesla being the famous name in the American electric vehicles choice pool, Ford's 'green' fleet achieved twice the sales growth relative to the overall electric vehicle industry. Perhaps the increase in revenue is yet to be seen considering the vehicle price mix offered versus that of the more 'premium luxury' prices that Tesla pursues. 
The growth in delivered electric units is aided by the United States Postal Service (USPS) awarding Ford its electric vehicle fleet contracted orders. The first quarter of 2023, January to be precise, saw the pleasant news reflected in a 12% rally in Ford's stock price on January third following the announcement. USPS reported it would award Ford a new contract to purchase 9,250 commercial-off-the-shelf-battery electric vehicles and 14,000 EV charging stations. According to Ford management, the nearly ten thousand ordered units will be composed of the recently launched Ford E-Transit van, which is also the electric version of Europe best selling van.
Where Investors Stand 
Ford shareholders saw a rough blow when the stock declined off its 2022 high price of $25.87, down to a low of $10.65 by the middle of the year. However, markets had a chance to catch their breath as management had reinstated the stock dividend which had been rising in yield up to 3% by that point. Today stockholders enjoy a 5% dividend yield, suggesting that the stock may be near a bottoming price since historically, Ford dividend has hovered as high as 8% in 2018.
Taking the elevated dividend yield as an initial sign of bottoming, investors - and analysts - can move to the balance sheet to figure out where the next basement may be for the stock price. The book value per share was $10.75 as recently as December 31, 2022. Today's prices reflect only a slight premium to book deals, poised to rise decently when the company reveals its updated financials for the second quarter. Analysts expect Ford's earnings to fall to $0.28 per share for the second quarter of 2023. However, they may need the latest information in their projections.
Zeeba Automotive Group is the latest entity to join the Ford electric race, announcing it will order 250 electric vehicles from Ford and several charging stations to support the new fleet network. Cars in order include the F-150 line and other SUVs; Zeeba executive Mike Paletz stated, "Our customers are beginning to transition to an electric fleet where they see long-term value to their businesses. We are very excited about working with Ford Pro by offering customers a variety of electric vehicles and matching their changing demands and critical business needs,".