Financial News
Tesla's Earnings: So Bad They're Nearly Good
April 20, 2023 at 09:05 AM EDT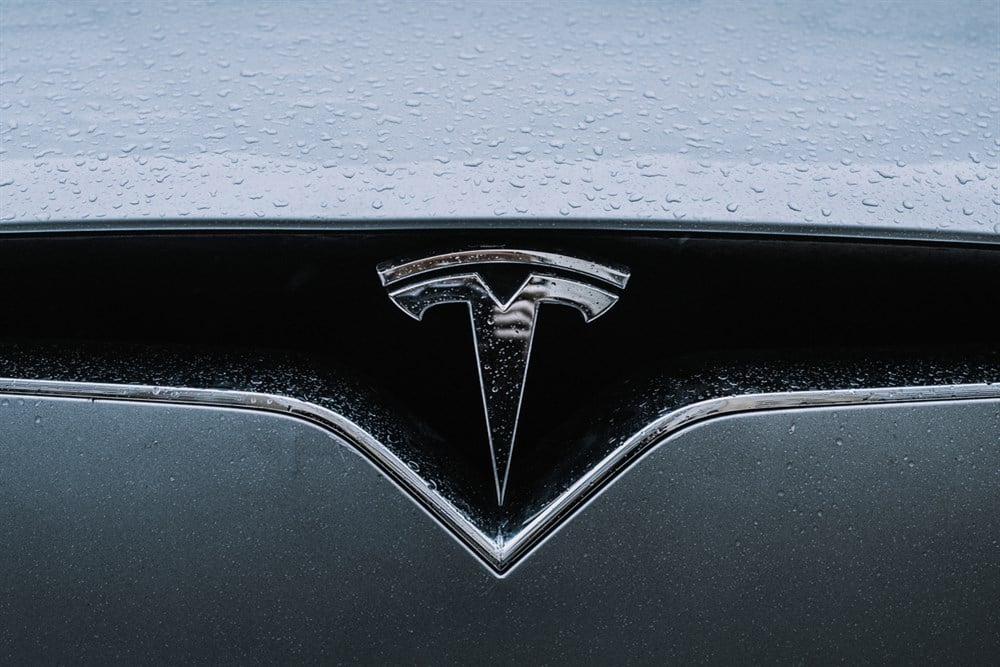 In what will have been one of the most anticipated earnings reports of the season, electric vehicle giant Tesla Inc's (NASDAQ: TSLA) released their latest numbers after yesterday's session. In terms of the resulting fanfare, surprise and commentary, it didn't disappoint. 
Compared to what investors will have been used to in days past, it was a poor report on many fronts. We'll dive into the numbers below but suffice it to say their shares dropped 8% in the aftermath and Thursday's session could be a bit of a bloodbath. The stock had traded largely sideways, though in a narrowing range, since February, as the bulls and bears wrestled with each other for control.
For now, at least, it's looking like the latter are going to gain the upper hand, but not all is lost. Let's dive into the number and see what opportunities might actually be opening up as a result of all this.
The Hard Numbers
Well for starters, Tesla's Q1 revenue came in at $2.3 billion, which just missed analyst expectations, but was still up 24% year on year. The company's non-GAAP earnings per share of $0.85 were in line with expectations, so on the whole, the headline numbers were at best, underwhelming. There was good news from the vehicle delivery number, a metric that is watched perhaps even more closely than the company's revenue or earnings. For the first quarter, Tesla topped delivery expectations with 422,875 cars moved. 
However, the shine pretty much stopped there. Margins were impacted more than expected by higher costs, and investors were quick to react to this the most. Given how competitive the EV space is becoming, Tesla's ability to maintain its margins is seen as a critical step as it fends off challengers. Remember, it was only a few months ago that the company had to slash its sales prices. 
During the earnings call, CEO Elon Musk talked about the company's hopes for a margin recovery and fully autonomous driving in the next year while highlighting Tesla's bustling energy storage business. Musk stated that Tesla aims to achieve a gross margin of around 30% over time and will pursue this by reducing supply chain and production costs wherever possible. 
This will be tough, however. The EV industry is bracing for what many are calling a pricing war due to this increasing competition and seemingly non-stop pressure to reduce prices. However, it's our view that despite these challenges, Tesla remains well-positioned to capture what is growing demand for EVs and sustainable energy solutions. There's no doubt the company still boasts strong revenue growth and an expanding product portfolio. With its renewed focus on reducing costs and increasing efficiency, it's fair to expect these to pay off in the long run. 
An Entry Opportunity
All of that brings us back to the post-earnings drop the stock is experiencing. While it would be unfair for any investor to be targeting a full recovery back to the $300s, if not the $400s in the next twelve months, Tesla shares have always made it clear they don't really like to be in a downtrend.
The team over at Morgan Stanley has shared a refreshed price target of $200 in the wake of the report, which is obviously a drop from the previous $220. However, even from the $180, that shares closed at before the report was released, this still points to a significant upside, an upside that has only increased since they dropped to the $160s in Wednesday's after hours and Thursday pre-market sessions. 
Weakening margins are always going to spook investors, but this day was always going to come for Tesla and it's time to see what they're made of. Having once had a price-to-earnings ratio of 1,000, they're now trading at a comparatively less 50x earnings. This in and of itself should be enough to tempt in even the more cautious of us, as the longer term opportunity with Tesla has perhaps never been cheaper.