Financial News
It's Time To Get In Phase With Enphase
April 14, 2023 at 10:41 AM EDT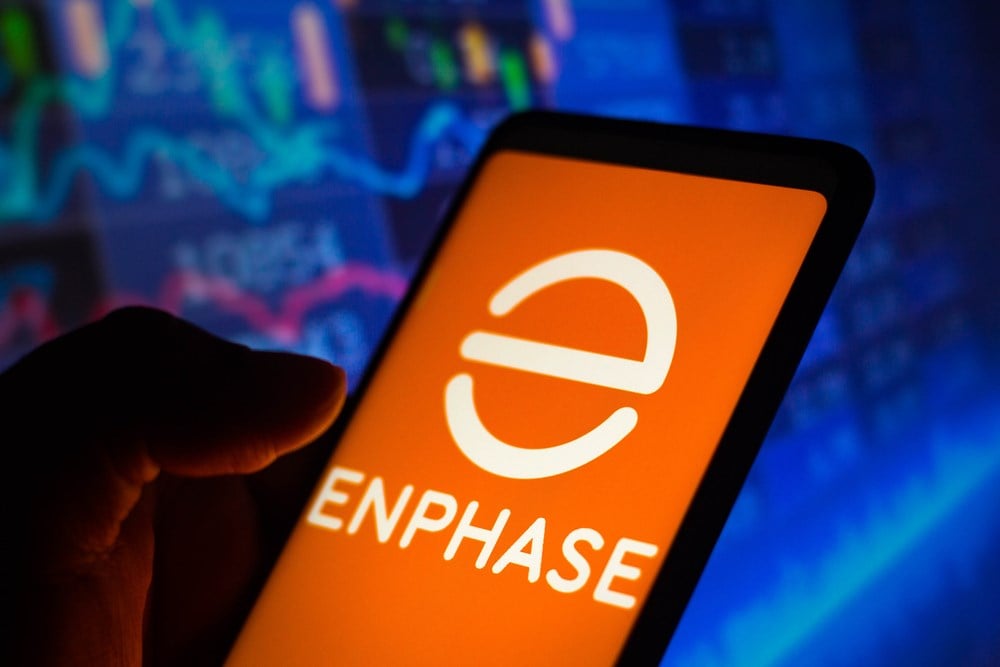 Wondering why Enphase (NASDAQ: ENPH) is up 7%? Because it is because the stock is the leading solar play on the market, at least according to Deutsche Bank, but they may be right. The company offers a full range of home-based solar solutions that begin with its micro-inverter design. The micro-inverter allows the conversion of solar power energy to AC power homes can use at the modular level.
The micro-invertor increases efficiency and reliability and provides an end-to-end home-use package paired with Enphase battery and EV-charging stations. 
Due to the upcoming earnings report, Deutsche Bank issued a short-term catalyst Buy rating on the stock. In their view, the valuation, positioning and opportunity in Europe make it a compelling buy ahead of earnings. The company is expected to post a substantial YOY revenue and earnings increase, and the Marketbeat.com consensus might be too cautious.
The company tends to beat its consensus target and has been accelerating sequentially; this quarter's target expects that trend to end. Regarding Deutsche Bank, it also thinks this stock is the best in the breed for long-term holding and has a $280 price target. That's 33% above the current action but below the broader consensus target of $296. Enphase reports on April 25th. 
Enphase Expands European Availability 
Enphase recently announced its first IQ battery shipments to France, the Netherlands, and Switzerland, which have all enacted aggressive clean energy targets. The move is intended to bolster product availability in the region, and demand is high. Estimates have demand for batteries growing 5X between 2021 and 2026, with long-term targets equally attractive.
The Enphase Energy System using the IQ batteries can be configured by size ranging from 3.5kWh to 42kWh. Systems can be upgraded anytime, so there is a two-pronged growth opportunity; new clients and up-fitting to larger systems. 
"We love that Enphase IQ Batteries can be configured for the sizing of a large or small system, accommodating our customers' unique clean energy needs," said Julien Gouin in the press release. Mr. Gouin is co-founder of SMART TO, an installer of Enphase products in France. "Enphase's battery systems and easy-to-use mobile app will deliver world-class reliability, resilience, and control for French homeowners."
This news follows an earlier announcement the company was expanding production in Europe. The company shipped its first microinverters made by Flex, located in Romania. The expansion continues a 15-year relationship with the company and will bolster global supply while reducing shipping times to European customers. 
Is Valuation A Concern? 
Shares of Enphase are trading at 35X earnings which is okay for a growth company with double-digit potential and producing profits. The value falls to only 26X next year's earnings, and that forecast is likely too low given the company's momentum and demand for solar. In this light, the analysts may raise their EPS targets and lower the value, resulting in upward price movement as higher growth levels get priced into the market. 
The chart is promising, but a reversal is not yet in play. The market may have hit bottom, but there is still a risk. If the Q1 results are enough to satisfy the market, shares may move higher. If not, this stock will trend sideways while the business catches up to the expectations.