Financial News
Hovering Around $100, Generac Is a Powerful Long-Term Opportunity
April 11, 2023 at 10:50 AM EDT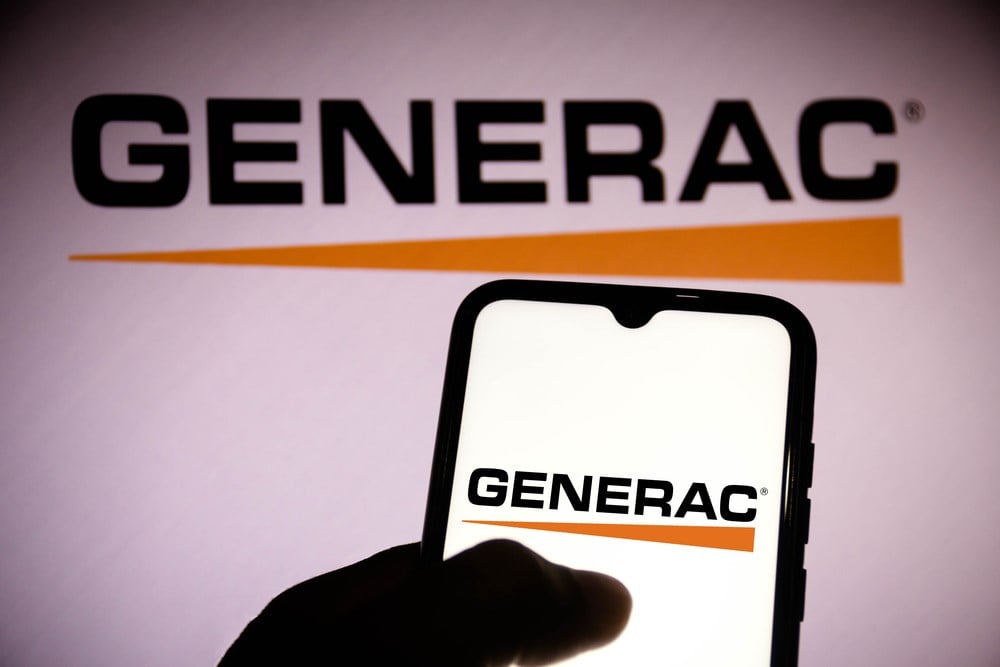 On March 31st, Newsweek named Generac Holdings Inc. (NYSE: GNRC) to its annual list of America's Most Trustworthy Companies. Ranked #12 out of 31 machinery and industrial equipment makers, the honor was a nod to the customer, employee and investor trust established by the Wisconsin-based company throughout its 63-year history. Unfortunately, it did little to help the stock.
Instead, a Wall Street downgrade that same day sent Generac to its lowest level of 2023. Bank of America downgraded the generator specialist from Neutral to Underperform, calling its fiscal 2023 guidance "ambitious and increasingly out of reach." The analyst slashed his price target to $91, adding that a worsening economic backdrop bodes poorly for residential demand. 
Investors latched onto the bearish sentiment by sending Generac's share price under $100 (after it had run above $140 soon after Valentine's Day). But with long-term growth drivers intact and valuation powered down, it may be time to show Generac some love again.  
What Was the S&P 500's Worst Stock of 2022?
Generac's 71% decline made it the worst-performing S&P 500 stock of 2022. Along with Tesla, Match Group and Align Technologies, that made it a candidate to get scooped up by bargain hunters. Roughly flat year-to-date, that has yet to happen.
This is because the challenges that plagued Generac last year have yet to dissipate. Dealer inventories are up. With Siemens, Stanley Black & Decker and Eaton as its top suppliers, supply chain issues are hurting sales and margins. Installation capacity constraints in the distribution network are magnifying a slowdown in residential product sales. The light commercial and industrial business is faring relatively well but accounts for less than 30% of sales.
And with a possible recession looming, things could get worse before they get better. Inflation and rising interest rates stand to limit consumer spending on pricey home standby (HSB) generators in the near-term. To combat weak sales volumes, Generac may be forced to lower prices and thereby, profits. Despite a better-than-expected fourth quarter earnings report, this has kept downward pressure on the stock in 2023.

What Are Generac's Secular Growth Drivers?
As the near-term headwinds fade, Generac will be in a more favorable position. Core long-term growth drivers like climate change, energy market disruption, industrial automation and 5G networking haven't gone away. 
For one, the world is transitioning from fossil fuels to environment-friendlier natural gas. Generac's gas-powered generators should continue to gain traction in the light commercial market as this trend unfolds. Businesses looking for clean generators that use less volatile-priced natural gas get a win-win by going with Generac - doing good for the planet and lowering utility bills. 
At the same time, extreme weather events like natural disasters and wildfires are causing more power outages — highlighting the importance of having backup power systems. Generators are especially critical for older populations that rely on electricity to run critical medical equipment, not to mention furnaces during cold winter months. Approximately two-thirds of Generac's home standby purchasers are aged 60 and older.
Less than 6% of U.S. households own a standby generator, which means the addressable market is huge. The company estimates that every 1% of market penetration translates to a $3 billion sales opportunity. 
Backup power generators for 5G deployment will also be in demand as the global 5G build out continues. Lastly, a rise in the number of automated manufacturing processes is expected to coincide with an increasing need for power equipment and energy storage. 
Is Generac Stock Undervalued?
Management's 2023 guidance calls for a 6% to 10% decline in revenue. And with the net profit margin expected to be 8% at the midpoint, profits are poised to be well below 2022 levels. This is what made the Bank of America downgrade so alarming — yet it also helped push the stock to an attractively low valuation.
At 18x trailing earnings, Generac shares are the cheapest they've been since 2018. Based on the consensus EPS estimates for 2023 and 2024, Generac trades at 16x and 13x respectively. Anyway you slice it, the stock looks undervalued.
Looking beyond what is expected to be another tough year, Generac has some sneaky catalysts that the market has yet to appreciate. It plans to evolve from being equipment-focused to offering an expanding lineup of connectivity solutions and subscription-based apps. This should help diversify the business, smooth quarterly revenue and de-risk the stock. 
The company's international expansion potential is also undervalued. With less than 15% of sales derived outside the U.S., opportunities to win residential and commercial customers in Canada and elsewhere are extensive.
Since rising above $500 in November 2021, Generac has lost significant power. Stand by — help is on the way.