Financial News
Albertsons Companies Can't Be Any More Attractive Than It Is
April 11, 2023 at 10:38 AM EDT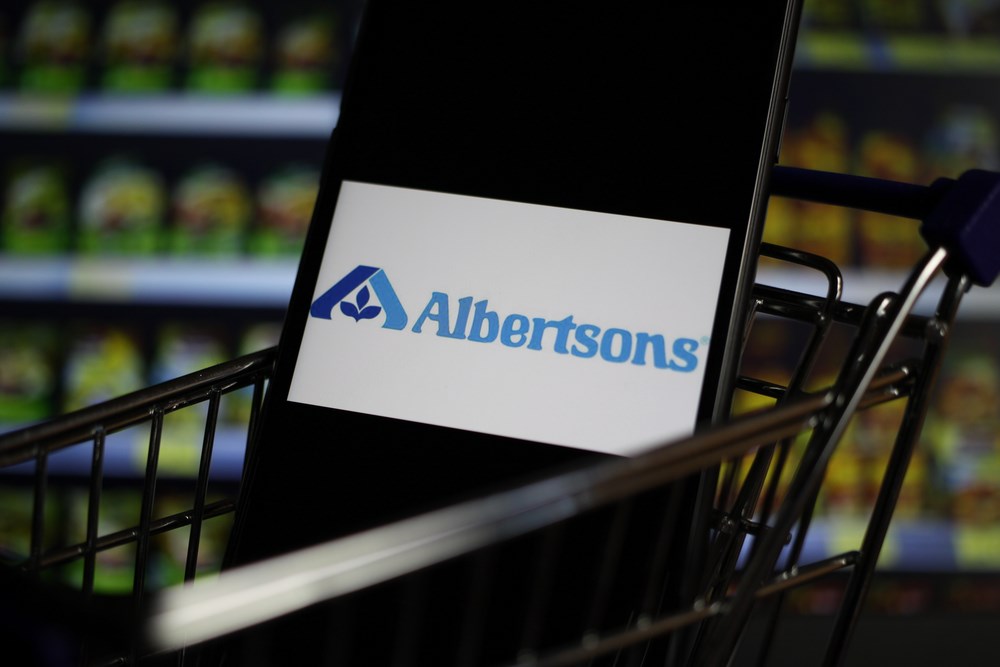 Albertsons Companies (NYSE: ACI) isn't in an exciting industry, it isn't a hyper-growth name, and it isn't even a leading company relative to market cap and scope, and that may be why shares can't catch a bid. Aside from those failings, Albertsons Companies is a leader relative to industry standards; it is growing, offers a deep value, and pays an attractive dividend. It may not be the prom queen but it is a stock that investors can own for life, including the prospect of a merger with Kroger (NYSE: KR).
The merger with Kroger is worth $27.25 per share to investors, a 35% premium to recent price action. Even without the merger, the analysts support the name on its own merits and that faith was upheld in the Q4 results. 
Albertsons Companies Pulls Back On Cautious Guidance
Albertsons Companies had a solid quarter, with revenue up 5.1% compared to last year and almost 400 basis points above the Marketbeat.com consensus figures. Revenue strength was driven by a 5.6% comp store gain that, in turn, is supported by higher retail pricing, growth in the digital channel and pharmacy sales. Digital, a pillar of the company's growth strategy, is up 16%, compounded by a 15% increase in loyalty club membership. 
"Throughout the year, we invested in the following initiatives: digitally connecting and engaging our customers through a frictionless omnichannel experience, differentiating our store experience, enhancing what we offer and where we offer it, modernizing our operational capabilities, and further embedding ESG throughout our operations," said CEO Vivek Sankaran. 
The bad news is the margin. The company's gross margin shrank by 71 bps, but the adjusted operating margin was flat, offsetting the decline. This left the adjusted earnings at $0.79, up 5.3% compared to last year and $0.11 better than expected. The company did not offer specific guidance but a cautious-sounding outlook for the year. Execs expect headwinds to worsen in the back half and are preparing for such but are still expecting growth and benefit from ongoing initiatives. The takeaway is that Albertson's is prepared for worsening conditions that may not materialize.
Deep Value Albertsons Attractive On Its Own Merits 
Albertsons is trading at a deep-value relative to others in the industry, including Kroger and Village Super Markets (NASDAQ: VLGEA). Albertsons trades about 6.5X its earnings, Kroger trades closer to 11X, and Village Super Markets commands a whopping 16X. Village Super Markets pays a wicked-high 4.5% yield which may explain the value. Albertsons pays about 2.25% in yield, slightly more than Kroger, and there is an expectation for distribution growth. The payout is less than 15X the earnings consensus (too low), and the balance sheet is sound. 
The analysts have the stock pegged at Hold with a price target near $27.50, which is unsurprising. The trend in sentiment is favorable, with several coming out over the last 2 months in support of the name. The latest is from Telsey Advisory Group, which reiterated a Hold rating. 
The price action is muted. The stock is down, on concern the Kroger deal won't go through. While that is possible, the move discounts the store's fundamental strengths, which is why Kroger wants to buy it. Either way, this stock is heading back to $27.50; the only question is whether Kroger will buy it or the rest of the market.