Financial News
Is Block a Ticking Time Bomb or a Bargain Bestowed by Hindenburg?
March 27, 2023 at 06:45 AM EDT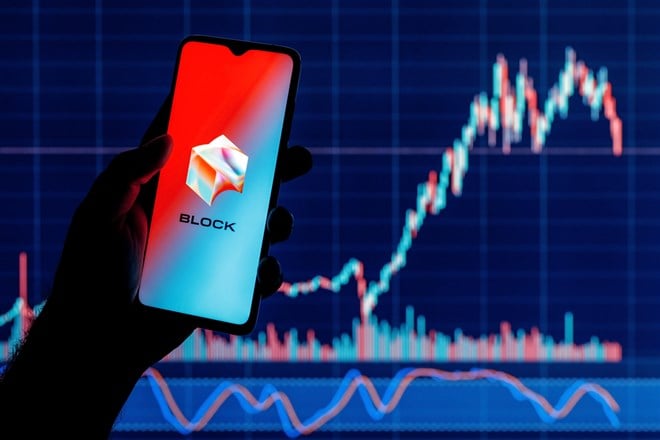 On March 23, 2023, short-seller Hindenburg Research released a scathing report accusing Block Inc. (NASDAQ: SQ) of inflating user metrics and facilitating fraud to enable insiders to profit over $1 billion. It sent shares of SQ crumbling by over (15%) as well as dragging down its payments and e-commerce platform competitor PayPal Holdings Inc. (NASDAQ: PYPL) by (3%). Hindenburg litters the word "fraud" over 100 times in the report but doesn't directly call the company a fraud flat out. It makes many innuendos in an attempt to point the reader in a direction to believe fraudulent and criminal activity is rampant on the Cash App platform.
It leaves the reader to bridge and assume fraud has been committed without flat-out stating it. Parts of the report read like a tabloid with quotes from anonymous ex-employees ripping on the company and its operations. Sentiment moves stock prices, and the report has turned sentiment negative. Do the allegations have merit? Is the company purposely and knowingly facilitating criminal and fraudulent activity to boost its share price so insiders can cash out? Let's take a look from an investor's point of view.
Nikola Corporation
The sell-off in shares of Block is a big downside. However, will the regulators investigate the allegations if there's enough smoke? They did this with electric truck maker Nikola Co. (NASDAQ: NKLA). The allegations were pointed directly at fraud perpetrated purposely by its founder Trevor Milton. It caused the U.S. Securities and Exchange Commission (SEC) and the U.S. Attorney to investigate and charge its founder Trevor Milton with securities fraud and wire fraud. The company itself paid a $125 million fine to settle charges of defrauding investors. The stock was at $34 in September 2020 when the report was released and has since imploded to $1.50 as of March 24, 2023. However, Block Inc. is not a startup like Nikola, and Hindenburg is not calling out its founder Jack Dorsey as a fraud. It does use Jack Dorsey quotes from as far back as 2017 to suggest their points. It's implying fraud but not stating it.
Allegations
The Hindenburg Report alleges that Cash App is used by criminals to sell drugs, launder money, traffic sex, and perform all sorts of criminal activity. They even point out a street gang in Baltimore, MD, that called itself the Cash App gang. It noted that the Cash App is featured in hundreds of hip-hop songs, describing it as a tool for criminal activity. It mentioned interviews with anonymous unverifiable ex-employees admitting the company was aware of criminal activity and letting it continue to boost its revenues. Block has enabled the criminal element to infiltrate Cash App to inflate its user metrics and numbers.
It claims many users have multiple, dozens, and even hundreds of accounts. Anyone can open a Cash App account using a fake name since you only need an email or a phone number. Hindenburg demonstrated this point by signing up as Elon Musk and Donald J. Trump and receiving Cash debit cards in the mail under fake names. There are dozens of Jack Dorsey, Elon Musk, and Donald Trump accounts on the Cash App. They claim that "former employees" estimate 40% to 75% of accounts were fake, involved in fraud, or were additional accounts belonging to a single user.
Motive and Outcome
Hindenburg's motives are clear cut: to profit from their short positions. Like a panic bank run, they want to trigger a panic sell-off by SQ investors. However, after the headline impact, it's "evidence" seems a stretch with unreliable and unverifiable sources. It goes so far as to imply that Jack Dorsey's tie-die t-shirts and guru beard as a way to disguise the banker inside him purposely. The report achieved its goal of collapsing SQ share prices. Hindenburg likely made millions off the move on the backs of shareholders and investors.
As with any short seller report, there's also a potential for the SEC to look at Hindenburg under accusations of market manipulation and potential insider information. The numerous quotes by former employees that Hindenburg interviewed may imply they might have acted on inside information, information not privy to the public.
Consequences for the Stock
The worst case for the stock would be if the media attention from Hindenburg's allegations prompted regulators to investigate. The SEC could investigate Block for its accounting and reporting of user metrics. The Justice Department could investigate allegations of the flourishing criminal activity on its Cash App platform. The most severe investigation could be from various agencies regarding KYC (know your customer) compliance violations, which are required for bank charters.
This could prompt investigations by the Federal Deposit Insurance Corporation (FDIC), Department of Treasury, Federal Reserve, and the SEC regarding KYC compliance. They also face regulation changes regarding interchange fees and buy-now-pay-later (BNPL) practices. KYC fines can be hefty, and the worst case would be revoking its bank charter. However, most cases usually end up being settled with a fine or penalty and rarely an admission of guilt.