Financial News
Boeing Produces the Last 747 Ever, What's Next?
February 01, 2023 at 11:45 AM EST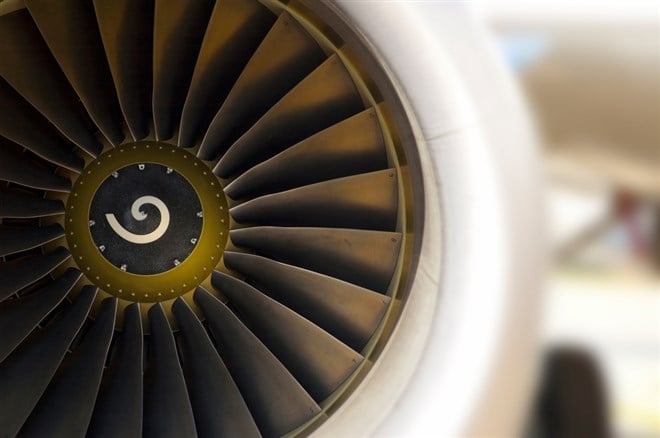 Investors might be having their eye on Boeing (NYSE: BA) as its last 747 aircraft was rolled out of Boeing's factory in Everett, Washington, on February 1st, 2023, ending its more than 50-year production run. The end of 747 production doesn't mean the planes will disappear entirely from the skies as new ones could fly for decades, but they've become rare in commercial fleets. 
According to Science Focus, a big push for Boeing's move from the 747 design comes from the enormous emissions they produce. One Jumbo was said to emit the same emissions as 336 1.6 liter Ford Mondeos.
Along with their emissions, 747s are also not as fuel efficient as some of their newer contemporaries. Airlines run on skinny EBITDA margins, as low as 12% to the single digits for some quarters. Jet fuel consistently accounts for around 33% of an airline's operating costs and is by far its most considerable expense aside from labor. Thus, airlines have clamored for more fuel-efficient planes, leading to the rise of twin-aisle and twin-engine aircraft like the 777s and 787 Dreamliners.
The end of 747 production also comes as Boeing is working to regain its footing after several crises, including the crashes of its 737 Max planes and production problems with its 787 Dreamliners and 777X.
So let's look at what this year could have in store as Boeing as the airline (and we) say goodbye to the iconic airplane.
What's next for Boeing?
Boeing is creating its latest aircraft design after nearly two decades, with the design process completed secretly. According to Simple Flying, one potential design is the New Midsized Aircraft (NMA), also known as the 797. One advantage of this design is that it could be smaller than the airplanes we're used to, thus leading to the coveted and highly desirable jet fuel savings airlines are clamoring for.
The timeline for the project remains uncertain as Boeing CEO Dave Calhoun has stated that existing technology has not advanced enough to support a new design. He expects a new propulsion system to be available in the middle of the 2030s.
Meanwhile, the rest of the company's focus could be on certifying its 737 MAX 7, another smaller aircraft design. Certification of the 737 MAX 10 is estimated to occur later this year.
Potential cost savings from new airline models
Boeing's new models could leave more earnings in the airline's pockets and thus give it a leg up over its key rival, Airbus (EPA: AIR).
According to Boeing's official web page, the 737 MAX models delivers fuel efficiency, with the 737 MAX 8 reducing fuel use and CO2 emissions by an additional 14% over the most fuel-efficient single-aisle airplanes today and 20% better than the original Next-Generation 737s.
The bottom line is that 100 aircraft could save airlines more than 250 million pounds of fuel per year, or around $100 million in savings that would otherwise be spent on jet fuel.
So far, there have been 5,320 reported orders and 1033 deliveries for the 737 MAX family of aircraft. Some of the biggest customers of this new model in order are United Airlines (NASDAQ: UAL), Southwest Airlines (NYSE: LUV), and Lion Air (NASDAQ: LGHL).
Boeing eyes production ramp 
The 737 families will see a significant increase in production. The company expects to produce around 50 per month over the next few years. That's a sizable increase from around 31 aircraft it delivers as of December 2022. 
Meanwhile, the 777 and 777 range will also get sizable production increases. Together the company will produce around four of them per month in the next few years, which the company has described as "the largest product launch in commercial jetliner history." The first rollout of its 777-9 plane is due sometime in 2025.
While it's also producing other models to help pick up some of the slack of 747's discontinuation. This includes the 787, which it plans to build 5 per month this year, scaling it to 10 per month on time in 2025 to 2026.