Financial News
Can Chip Gear Maker Lam Continue Its Rally As Earnings Slow?
January 06, 2023 at 02:00 AM EST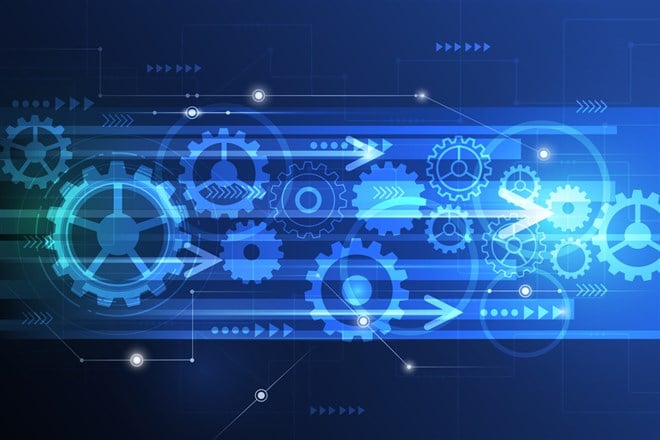 Could a nascent rally in chip gear maker Lam Research Corporation (NASDAQ: LRCX) be the real deal, or is it a head fake for tech investors eager to see a long-awaited turnaround? 
Fremont, California-based Lam Research has significant sales to China, accounting for about 30% of total revenue. But in its most recent quarterly report in October, the company expects a major revenue decline due to the U.S. restricting chip-equipment exports to China. Lam CEO Tim Archer estimated that the ban would reduce sales by $2 billion to $2.5 billion this year.
Lam shares rallied nearly 2% last week in light holiday-season trading volume and advanced by the same amount in Wednesday's session. Over the past three months, shares rallied 5.88% and have held above October's structure low of $299.59. 
On a one-year basis, though, Lam stock is down 39.76%.
With a market capitalization of $57.61 billion, Lam is one of the larger companies within the chip-equipment industry. Only Netherlands-based ASML Holding N.V. (NASDAQ: ASML) and Santa Clara, California, headquartered Applied Materials, Inc. (NASDAQ: AMAT) are larger.  
Participating In Industry Uptrend
Within its industry group, Lam's 12-month price performance lags both those stocks and fellow large-cap KLA Corporation (NASDAQ: KLAC), in addition to numerous small- and mid-caps. Enough stocks within the chip-gear-making arena have posted strong recent gains to lift the entire industry within the past three months. Lam has participated in that uptrend, albeit with smaller gains than some of its peers.
On a technical basis, Lam shares aren't as healthy as KLA, which holds above its 50-day and 200-day averages. Lam is trading below both those lines, although in a potentially positive sign, its 50-day line has been trending higher and may be on a trajectory to cross above the 200-day average in the coming sessions. 
Lam and fellow chip-industry stocks are slowly rebounding from a December 22 report from Micron Technology, Inc. (NASDAQ: MU) indicating that semiconductor demand had weakened. Lam gapped down 8.55% on the news, while Nvidia Corporation (NASDAQ: NVDA) fell 7%, Advanced Micro Devices, Inc.  (NASDAQ: AMD) dropped 5.64%, and Qualcomm, Inc. (NASDAQ: QCOM) was down 3.41%. 
Lam shares have advanced 2.6% since their December 22 close.
The case for Lam has both bullish and bearish elements. On the bull side, the company has been steadily increasing its dividend since 2015. MarketBeat data show Lam's current annual dividend per share to be $6.90, for a yield of 1.65%. While that's not the kind of yield you'd find with asset classes such as master limited partnerships or real estate investment trusts, it's still a way to offset stock price declines. 
The company's last quarterly report emphasized that global demand remains strong, except for China. In the earnings call, chief financial officer Doug Bettinger cited increased investment to support areas such as artificial intelligence, the Internet of things, cloud and automotive applications, and the rollout of 5G technologies. 
Potential For Higher Revenue
Those applications have the potential for an increased need for chips over time. In turn, that could lead to higher revenue for companies like Lam. 
Offsetting that good news is slower demand for phones and other personal computing devices. Coupled with the restrictions on sales to China, investors are likely to see a slowdown soon. 
Wall Street is eyeing tepid earnings growth of 4% this year. Lam is slated to report its fiscal second quarter for 2023 on January 25 after the close. Analysts expect the company to earn  $9.96 per share on revenue of $4.43 billion. For fiscal 2024, analysts expect Lam to earn $27.66 per share, a decrease of 20%.
MarketBeat earnings data show the company beat top and bottom-line views in the past two quarters. Earnings surprises can often boost the stock, so even with earnings declines priced in, there may be room to rally.