Financial News
KLA Corp Stock and Dividend: What You Should Know
January 19, 2023 at 03:00 AM EST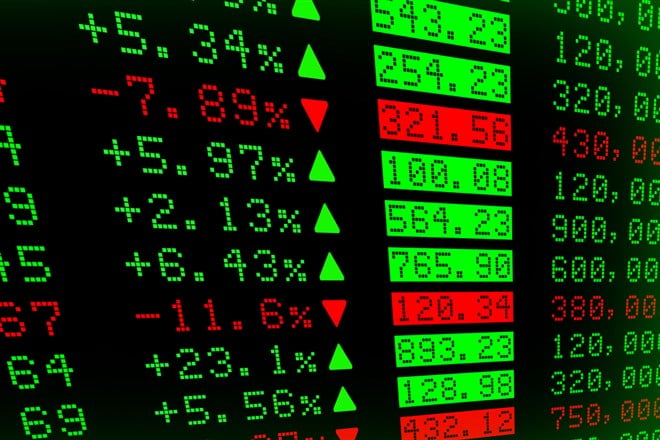 In this article, we'll cover what you need to know about the KLA Corp stock and company, dividend payment, dividend history and outlook for dividend growth, including how it compares to others in this group.
The key takeaway is that KLA Corporation (NYSE: KLAC) is a high-quality blue-chip technology company with a deep moat and a healthy dividend outlook compounded by share repurchases. 
KLA Corporation Overview
KLA Corporation is a U.S.-based technology company focused on the semiconductor industry. It is the result of a merger between KLA and Tencor that resulted in KLA-Tencor, which was later renamed KLA Corp. The two are specialists in the semiconductor and nanoelectronics industries and provide process control and yield management solutions.
The capital equipment company is susceptible to the business cycle, so it sees regular ups and downs. Its products are geared toward all levels of the semiconductor manufacturing industry and aid in efficient operations and pricing control. 
KLA was founded in 1975 to develop photomask inspection technology for the semiconductor industry. Its product lines soon expanded to other areas of the semiconductor business, including wafer inspection and metrology. Tencor was founded a year later to make precise measurements of semiconductor film layers.
Its offerings also expanded to the point that a merger was inevitable. Since then, the company has made numerous acquisitions that have expanded its offerings and deepened its penetration of the semiconductor market.
Today, KLA Corporation is a diversified and integrated company serving the semiconductor and nanoelectronics markets. Its market cap topped $55 billion a few years after the 2019 name change, bringing in nearly $10 billion in revenue in 2022.
The company has operations in nine countries worldwide and employs more than 14,000 people in its facilities. Its two largest customers are Taiwan Semiconductor and Samsung, the world's two largest semiconductor manufacturers. It has several divisions, including automotive, Internet of Things (IoT), artificial intelligence and 5G technology. 
KLA Corporation Dividend History
KLA Corporation has been paying a dividend since 2006. The company targets a 35% payout ratio for sustainability and it allows for distribution growth as well. The company began raising its dividend shortly after its inception and has increased it on an annual basis every year since 2009.
The company's payout ratio in 2023 was well below the 35% threshold, which left ample room for robust distribution increases, which is seen in the payout history.
The company's annual increases run in the range of 15%, which is a high figure for Wall Street. Most dividend growth stocks that have been increasing for a significant number of years have increased payouts at low-single-digit paces. This is an essential concept for how dividend stocks work. 
Capital Returns and Share Repurchases
KLA Corporation targets a 35% payout ratio and a 70% to 80% FCF return policy. This means that there is usually ample cash flow left over to fuel share repurchases. The company's share repurchasing activity averaged roughly $450 million from 2010 to 2022. 
Ratings: KLA Corporation
Here are a few ratings for KLA Corporation, which can help you find top dividend stocks to invest in. 
Dividend Ratings
KLA Corporation tends to run with a yield below the broad market average because it is a tightly held and highly valued name in the semiconductor industry. The dividend, small as the yield is, is very safe, however, and comes with a low payout ratio and a track record for growth.
The 2022 payout ratio was running around 18%, which is very low in general and half the company's target. This means it could continue to increase the payout at a high annual growth rate for several years before needing to slow down. 
Analysts Ratings 
The analysts tend to keep KLA Corporation pegged at a "moderate" to "firm buy," but the price target will vary along with the outlook for revenue and earnings. Investors that want to capture the stock at the best prices may want to follow the analysts and begin making their purchases when the trend in the analyst sentiment shifts from downward to upward. 
Debt Ratings
KLAC Corporation uses debt in its operations, but it is well-managed. The leverage ratio tends to run near three times assets, considered a safe figure. The major rating agencies like Fitch and Moody's rate the company's debt in the A-range or well above the threshold for investment grade. 
KLA Corporation Dividend Versus Other Chip Stocks
KLA Corporation's dividend is roughly in line with peers. The group is not known as a high-yield group, although some names pay out well above the broad market average. However, KLA Corporation's dividend safety and growth outlook are among the best in this industry. 
KLA Corporation Dividend Growth CAGR 
KLA Corporation is a dividend growth stock with a respectable compound annual growth rate (CAGR). This is the average pace of growth for the company's dividend over time. The company began paying its dividend in 2006 and has been increasing since 2009 at a 15% CAGR. This means the payout has increased by an average of 15% per year since 2009.
This is a big deal for investors because it means a compounding return on investment, a hedge against inflation and reduced volatility. In addition, dividend growth stocks tend to have lower volatility because they tend to be buy-and-hold stocks and do not see the same knee-jerk reactions to news as other types of stocks. These are good reasons to buy dividend stock. 
Dividend Capture Strategy for KLA Corp.
The dividend capture strategy for KLA Corporation is simple in concept but often hard to perform successfully. The plan aims to earn or capture KLA Corporation's dividend by holding it for the least amount of time possible, which can be as short as a single day in many cases.
To execute the strategy, an investor must purchase the stock before the date of record and then hold the stock until the ex-dividend date. So what is the date of record and the ex-dividend date? Good questions. 
Date of record: The date of record is the day that KLA Corporation's stock agent determines who is eligible for the dividend. The only requirement to earn the dividend is to own the stock at the end of trading on this day. The date of record is not a secret, either; it is well-telegraphed by the company and announced with the dividend in the dividend declaration.
The ex-dividend date: The ex-dividend date is the day after the record date. If you don't want to hold KLA Corporation stock, this is the first day to sell, but there is a risk. The price of KLAC stock tends to fall by the dividend amount on the day after the date of record. This is because the dividend has been priced into the stock by other hopeful investors looking to cash in. 
Receiving the dividend is even easier. Assuming you've bought and held the stock on or before the date of record and did not sell until the ex-dividend date, you have to wait. This is because the company's distribution date, the day it pays the dividend, comes soon after the ex-dividend date. On this day, all owners of record (including beneficiary owners) will receive the payout even if they don't currently own the stock. Remember, for this strategy, the ex-dividend day or later is when to sell dividend stocks. 
KLA Corporation is Fundamental to Semiconductors 
KLA Corporation is as blue as a blue-chip technology stock can get with operations and products in demand by every company in the semiconductor industry. It is also a well-known dividend payer and grower with plenty of ammunition to continue paying and raising its dividend long into the future.
It may not come with a high yield, but safety and an aggressive outlook for distribution growth is a tall hedge to protect portfolios from inflation. It's hard to say how many dividend stocks to own, but it's easy to say KLA Corporation could be one of them. 
FAQs
Here are the answers to some commonly asked questions about KLA Corporation's dividend. 
Does KLA Corp. pay a dividend?
KLA Corporation pays a dividend. The company pays a quarterly dividend and targets a payout ratio of 35%. It is also a dividend growth stock with a robust outlook for future distribution increases. 
Does KLA Corp. pay monthly dividends?
KLA Corporation does not pay monthly dividends. Instead, the company pays a regular quarterly dividend and is a known dividend-growth company. 
What is KLA Corp's yield?
KLA Corporation's yield will vary along with the stock's price. The company targets a 35% payout ratio. That dividend yield intends to provide sustainable dividend growth for investors.