Financial News
Lori Beds Brings The First Mattress Tailor-made For Murphy Beds
March 27, 2023 at 17:39 PM EDT
03/27/2023, New York, NY // PRODIGY: Feature Story //



Lori Beds has just launched the Lori Mattress, the first ever mattress tailor-made to deliver both exceptional comfort during sleep, and phenomenal longevity when stored upright on its end.

The Murphy Bed has been a perennial favorite with people across age groups all over the country. And now there is a mattress that is ideally suited for it. It's interesting to note that Lori Beds is a family-owned and operated business that is dedicated to ensuring that people get the most out of their homes with comfortable and easy-to-install beds. The story of the origin of this mattress is interesting in its own right.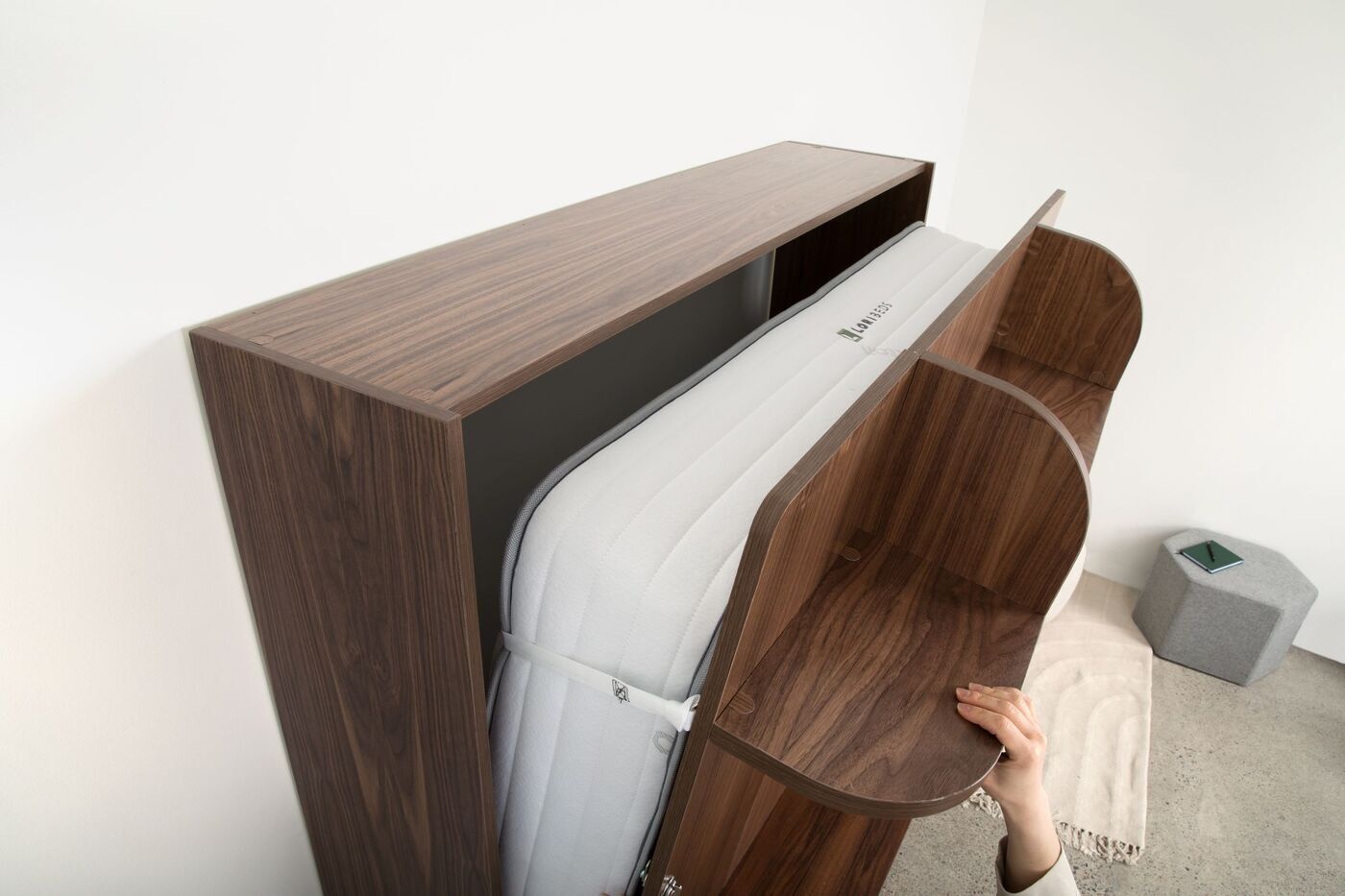 It was way back in 2008 when the bed's inventor, Lori, designed the bed to optimize the space in her studio. Brothers Brenden and Kyle have taken up the mantle of making this intelligent design with all its comforts and features accessible to people all over the country. At the heart of the success of the business is the owners' passion for the power of the Lori Bed, which can transform any home and add to its comfort.

Those looking for a quality Wall Bed Mattress will also be pleased to note that the Lori Bed option can be the right choice. The glowing customer reviews they have received are a testament to their quality and the comfort and convenience they offer. That was the purpose of designing the Lori Mattress, which boasts a variety of features that make it uniquely suited for Murphy beds

Such features include a medium-firm feel to please a variety of comfort preferences, making it ideal for guests. The Murphy Bed Mattress has a hybrid design, using individually wrapped coils and a cooling foam top, to provide the best advantages of both inner-spring and foam mattresses. Additionally, to maximize longevity in the upright position, the Lori Mattress boasts two other features: dense edge-support foam around the outside of the bed to prevent the mattress from folding over when stored on its end. Additionally, the mattress is hand tufted, which pulls the layers tightly together so they don't fall apart while in the upright position. The mattress has also been designed to keep people's health and safety in mind, reflected in the organic cotton cover and CertiPUR-US foam.

Lori Beds understands that woodworking impacts the planet and the environment. That's why since 2016, they have been partnering with the Eden Reforestation Project for replanting forests in some of the impoverished and deforested areas of the planet. Hence, these products are good for the planet and people's homes.

To learn more about Lori Beds, or have and have queries answered, people can visit https://www.loribeds.com/.

About Lori Beds

The family-owned and operated business has earned its reputation on the back of impeccable quality Lori beds that help people get the most out of their homes with comfortable and easy-to-install Murphy beds.

###

Media Contact

Lori Beds

URL: https://www.loribeds.com/

Email: info@loribeds.com

Phone: (888) 457-2577




newsroom: news.38digitalmarket.com




Source: 38 Digital Market News

Release ID: 567234

Original Source of the original story >> Lori Beds Brings The First Mattress Tailor-made For Murphy Beds