Financial News
Bethany Sarah Photos: Capturing Moments, Creating Memories
August 31, 2023 at 12:45 PM EDT
Rancho Cucamonga, CA - Bethany, the founder of Bethany Sarah Photos, is a passionate and detail-oriented photographer who, despite the challenges of a saturated market, has built a versatile photography business dedicated to capturing cherished moments and transforming them into lasting memories, earning her praise for her unique style and profound impact.
In a world inundated with images, Bethany Sarah Photos stands out as a beacon of authenticity and versatility. For two and a half years, this photography business has been capturing moments that turn into cherished memories. Behind the lens is a passionate photographer whose journey from a dreamy teenager to a successful business owner is as inspiring as the images she captures.
The journey began with a dream and a Christmas gift. "I've always loved capturing photos since I was a young teenager," the owner, Bethany, recalls. It was a passion that stayed with her, culminating in a Christmas request for her first camera in 2020. Armed with her new camera, Bethany began photographing close friends for fun, gradually attracting new clients through her Instagram photography page and word of mouth. It was the start of a journey that would see her transform from a photography enthusiast to a professional photographer.
However, the path to success was not without its challenges. In an industry saturated with seasoned photographers, gaining new clients was no easy feat. "It can make it difficult to gain new clients when someone is comfortable with the photographer they've always stuck with," Bethany explains. But she remained undeterred, adhering to a philosophy that would see her through: "You can't give up on the process, or all your hard work will never pay off." It's a mindset that has served her well, enabling her to build a loyal clientele, one cherished memory at a time.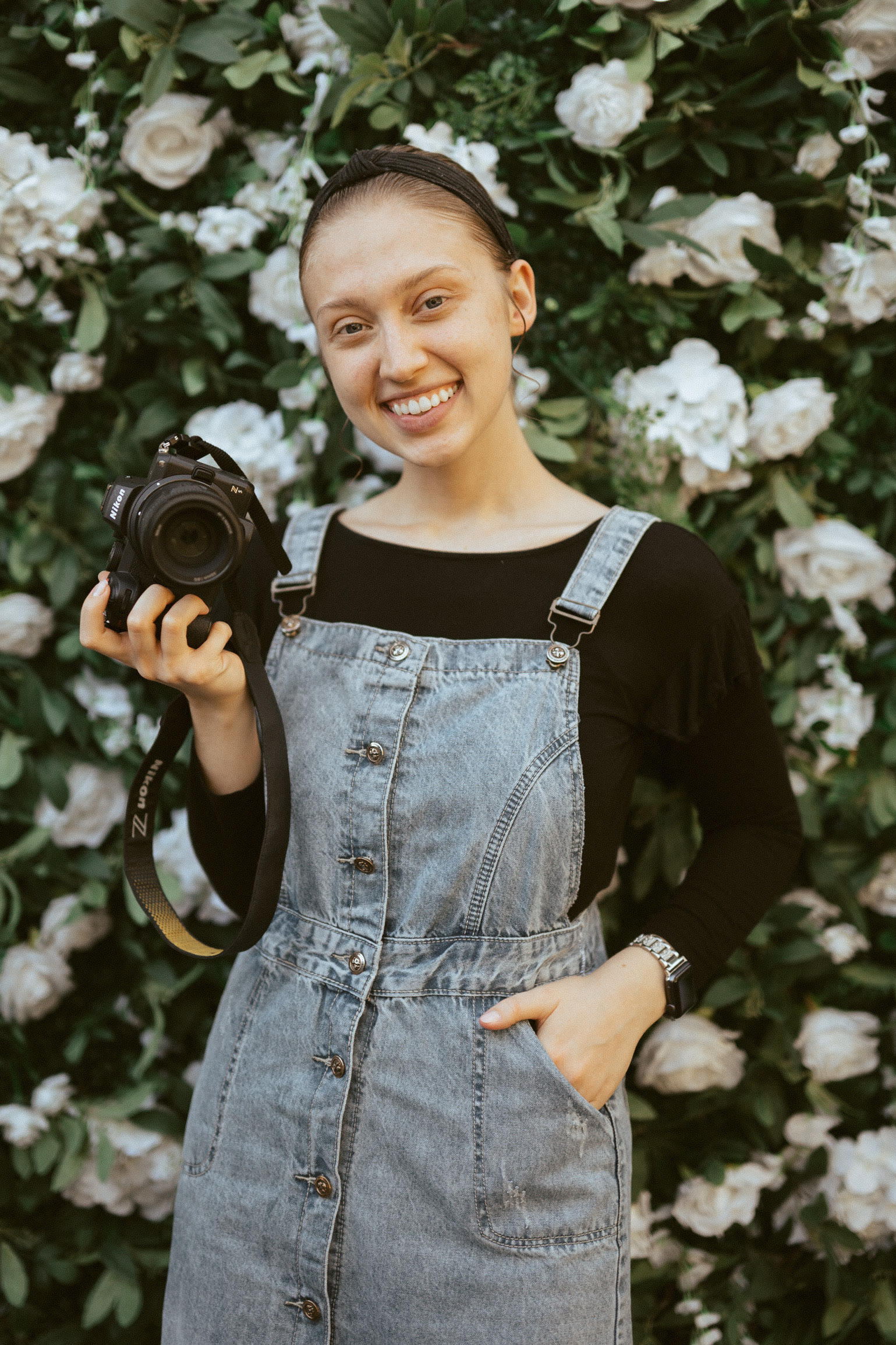 What sets Bethany Sarah Photos apart in a sea of photographers is its versatility. "There's a million different styles to the way people photograph," Bethany observes. From newborn photos to studio portraits, party photography to weddings, each photographer brings their unique style to the table. Bethany's approach is to embrace multiple aspects, showcasing more than just one type of style. It's an approach that allows her to capture the essence of her subjects in a myriad of settings, creating images that resonate on a deeper level.
A repeat client praises Bethany's attention to detail and patience: "Part of her uniqueness is how detail-oriented she is. She has an eye for capturing the perfect photo and noticing the small details. She is also very patient with little ones and comes with ideas on capturing multiple poses and creates great options."
Beyond the technical aspects of photography, Bethany understands the profound impact her work has on the world. "Taking photos for people is more than just clicking a button and sending over a picture," she reflects. It's about capturing a moment that will eventually turn into a memory, a keepsake that can be cherished forever. "It's capturing a moment for an individual that will eventually turn into a memory that they can keep forever in their hearts and relive that moment every time they look back at it."
Bethany Sarah Photos is more than just a photography business; it's a journey of passion, perseverance, and the power of memories. With a versatile approach and a deep understanding of the impact of her work, Bethany is not just capturing moments; she's creating memories that will be cherished for a lifetime. And as she looks through her lens at the world, one thing is clear: every moment is a story waiting to be told.
Interested businesses can reach out to the photography company via its instagram. Bethany Sarah Photos is headquartered in Rancho Cucamonga, CA, 91730, US.
Media Contact
Company Name
Bethany Sarah Photos
Contact Name
Bethany Sarah
City
Rancho Cucamonga
State
CA
Postal Code
91730
Country
United States
Website
https://www.instagram.com/bethanysarahphotos/