Financial News
Steetz Copper Craft ltd. Supplies High-Quality European-Made Tools and Work Wear for Professionals
March 29, 2023 at 09:30 AM EDT
Steetz Copper Craft ltd. believes in maintaining personal relationships with clients and suppliers. As a company trained in traditional sheet metal and roofing techniques in Germany, the team takes time to make unique visits to offices, factories, and warehouses across Europe to verify that clients receive high-quality products. The company takes pride in the value of word-of-mouth referrals ensuring all clients are treated like family with the same consideration and attention to detail they expect. For over 35 years, the team has manufactured and installed custom slate, zinc, and copper architectural designs using European methods and hand tools. In 2004, they expanded to supply tools and workwear from Buschmann Tools, Dinosaurier Werkzeuge, Schroeder, Kling, Knoll, MASC, and other reputable brands. 
As one of the forms of metal working, sheet metal, formed into thin, flat pieces, can be cut and bent into various shapes. From foil/leaf to plates and other gauges, sheet metal comes in titanium, aluminum, steel, copper, nickel, brass, and tin. Steetz Copper Craft ltd. carries a selection of architectural sheet metal hand tools and machinery for the manufacturing and installation of metal wall panels, standing seam metal roofs, metal façade, and metal roof flashing. They include benders, snips, pliers, hammers, brakes, decoilers, and shears. Additionally, it offers soldering tools for the roofing industry to maintain peak performance in hot and cold weather. With torches, hoses/regulators, kits, and soldering iron tips, technicians will have everything they need to start or maintain their business. 
The auto repair world boasts many tools and gadgets essential for daily jobs. While it may not be necessary for technicians to have expertise with each tool, they do need to have access to the necessary tools to perform refinishing jobs, remove dents, and fix delicate surfaces. A reputable auto body shop should have hand tools like spoons, body hammers, and dollies readily available. In order to cater to custom auto body work on classic and vintage car restoration projects, the company is a distributor of Peddinghaus - a brand that is known for producing high-quality tools. Alongside auto body tools, forestry, blacksmith, and construction professionals can purchase hatchets, timer tongs, bark scrapes, splitting mauls/wedges, levers, marking/measuring tools, and replacement accessories/parts from Steetz Copper Craft ltd.
Since safety and security is a priority for many technicians, they invest in high-quality men's workwear like pants, jackets, sweaters, shirts, and sets that protect them from the elements and foreign particles. The FHB work set for men is designed and crafted in Germany and features softshell, stretchy, supple cotton and polyester that is water-repellent and breathable. The adjustable removal hood, retro-reflexive markings, versatile arm/waistband, and slim-fitting sizing make them perfect for all indoor and outdoor jobs. The company also carries men's guild clothing, footwear, children's clothing, tool cases, pouches, and accessories. 
Whether a technician is new in their career or a veteran with decades of experience, keeping up with industry trends is necessary. The company values technology advancements, equipment, and techniques and offers educational materials that teach professionals. Click here to learn more about Steetz Copper Craft ltd., or call 403-931-2228. They are at 209076 254 Ave W, Alberta, T1S 3A6, CA. 
Media Contact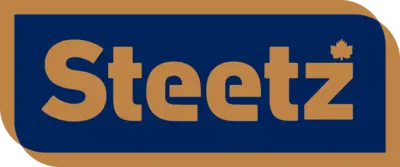 Company Name
Steetz Copper Craft ltd.
Contact Name
Dagmar Steetz
Phone
403-931-2228
Address
209076 254 Ave W
State
Alberta
Postal Code
T1S 3A6
Country
Canada
Website
https://steetz.com/