Financial News
Empowering Bariatric Surgeons: Bariatric Audience Pioneers Innovative Expansion Strategies
September 06, 2023 at 13:28 PM EDT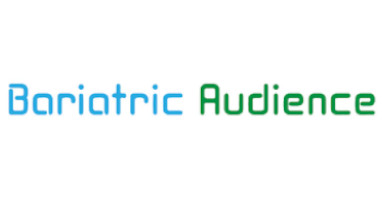 Atlanta, GA - Bariatric Audience, a trailblazing force in the realm of bariatric marketing, is revolutionizing the industry once again. Under the visionary leadership of owner Jeff Tormey, Bariatric Audience is proud to announce a groundbreaking approach to business expansion for bariatric surgeons.
With the recent FDA approval of Semaglutide for weight loss, the world of medical weight loss is changing. Many bariatric surgeons want to offer their services to people who can't have surgery. Bariatric Audience has a new solution: it helps surgeons expand their offerings by including medical weight loss treatments.
Semaglutide is a type of medication used for type 2 diabetes and obesity. It mimics a natural hormone called GLP-1, which helps control insulin, lowers glucagon, and slows down digestion. Semaglutide has caught attention for its weight loss benefits and recent FDA approval for treating obesity.
These medications are also known by trade names such as Rybelsus, Wegovy, Ozempic, and others. They show promise not only in managing blood sugar but also in helping people lose weight. They've proven to be more effective than other interventions, especially for obesity. As diabetes and obesity care change, these drugs play a big role in helping patients.
Because of this, many bariatric surgeons are starting to offer it to patients who don't qualify for bariatric surgery.
Jeff Tormey, Founder of Bariatric Audience, offers, "Our mission is to empower bariatric surgeons to unlock untapped potential. By harnessing the power of big data and AI, we're enabling surgeons to expand their reach and impact with a turn-key solution.  All they have to do is respond to the incoming leads."
BariatricAudience.com is a dynamic platform dedicated to providing comprehensive marketing solutions tailored for bariatric surgeons. Their services aim to amplify the online presence of weight loss practitioners, drive patient engagement, and facilitate efficient patient acquisition.
The website offers a spectrum of offerings, including proven bariatric website design that enhances traffic and conversions, strategic marketing strategies for bariatric surgeons to acquire new patients efficiently, illuminating case studies showcasing their impact in boosting online visibility and targeting prospects, informative healthcare marketing blogs that delve into weight loss marketing trends, and a collaborative approach to social media marketing that prioritizes feedback and implementation.
Bariatric Audience aims to help bariatric surgeons treat more obesity patients by providing them with the marketing materials needed to promote new Semaglutide offerings. Thanks to worldwide news coverage, Semaglutide is becoming more and more well known among the general population. As a result, more people are asking specifically for Semaglutide. Since bariatric surgery is invasive, expensive, and requires a long recovery time, obesity treatment experts hope that Semaglutide can become a good alternative for those who are struggling to lose weight.
Bariatric Audience's prowess in the digital marketing arena has been proven time and again. With a proven track record of success and a commitment to pushing boundaries, Bariatric Audience stands at the forefront of reshaping the bariatric landscape.
Media Contact
Company Name: Bariatric Audience
Contact Person: Jeff Tormey
Email: Send Email
City: Atlanta
State: Georgia
Country: United States
Website: https://bariatricaudience.com/