Financial News
Elite Cloud Launched Its Customized Cloud Management Platform & Reselling Portal
September 04, 2023 at 17:24 PM EDT
This cutting-edge platform by Elite Cloud will enhance the cloud experience for businesses worldwide.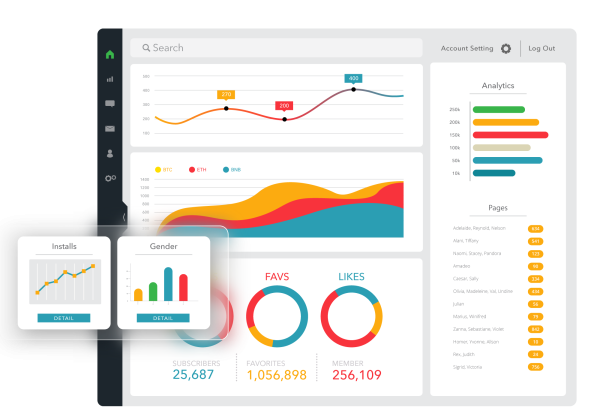 Premier AWS and GCP reseller Elite Cloud is set to expand its global presence as a pioneering force in the world of cloud services with the launch of its customized cloud management platform and reselling portal. With these top-tier cloud solutions, it will empower businesses worldwide. With a dynamic team of experts, Elite Cloud delivers comprehensive cloud services, including AWS, GCP, Alibaba Cloud, and Tencent Cloud.
With the growing trends of businesses opting to migrate servers onto public cloud platforms like AWS, GCP, or Alibaba Cloud, Elite Cloud saw the opportunity to simplify cloud technology, making it accessible to businesses of diverse sizes and sectors including payment, gaming, video, streaming and more. Their broad industry knowledge has equipped them to resolve multi-dimensional challenges and issues, enhancing their customer serviceability.
Elite Cloud holds advantageous partnerships with several major cloud providers has enabled them to achieve discounted AWS and GCP accounts whilst securing complete privacy and control of their accounts. On the other hand, using their collaboration with CDN (Content Delivery Network) providers, Elite Cloud has helped customers improve website performance and enhance user experience by optimizing content delivery, reducing loading times, and boosting SEO rankings.
Elite Cloud's reseller platform offers an excellent user experience. Resellers can configure client company information, define discount conditions, and gain full control over pricing. The platform also features detailed financial reports aiding in the transparent visibility of earnings along with effective tools for managing, predicting costs, and controlling multiple accounts, thus saving valuable time.
Kai Chen, CEO of Elite Cloud, shared, "We believe in making cloud technology simple and accessible for all. We want to provide businesses with transparent pricing, intuitive management tools, and dedicated support, allowing them to use the cloud technology in managing their businesses with efficacy".
With its headquarters laid in Singapore, the company has grown across borders, taking its reach to key locations such as Japan, Hong Kong, Taiwan, Dubai, and South Africa in less than one year. This exponential growth is a testament to Elite Cloud's successes, showcasing their dedication to serving customers across the globe.
One of the satisfied customers from Elite Cloud's extensive clientele list, Jacky Lee, shared, "Elite Cloud truly provides wonderful service, with high efficiency. Using their services, we have been able to save more than 20% of the AWS cost after joining the program."
Elite Cloud's commitment to innovation and customer-centric solutions positions them as a leading player in the global cloud services market. As businesses continue to embrace cloud-native thinking, Elite Cloud stands ready to guide them on their cloud transformation journey.
For more information about Elite Cloud and its services, please visit https://elite.cloud or contact Kai Chen at  K.chen@elite.cloud
About Elite Cloud:
Elite Cloud is a global AWS and GCP reseller, providing professional cloud services and a customized cloud reselling portal to help customers develop their businesses. With a mission to simplify cloud technology and provide transparent solutions, Elite Cloud empowers businesses of all sizes to harness the full potential of the cloud.
Media Contact
Company Name: Elite Cloud Pte. Ltd.
Contact Person: Kai Chen
Email: Send Email
Country: Singapore
Website: elite.cloud