Financial News
Medical Records Score Large Paydays for Identity Thieves
August 04, 2023 at 01:04 AM EDT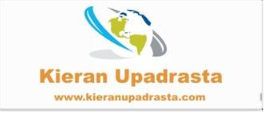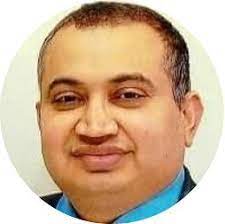 Since the US elections and the subsequent dumps of sensitive information on the Wikileaks website, cyber security and hacking have everyone talking. And it's a great conversation to be had since statistics show compromises are more likely to be related to employees and insiders than outside interests. As early as 2014, the United States Federal Bureau of Investigation issued a warning to companies about a rise in hacking by current and former employees. The highest priced commodity? Medical records.
In the world of Identity Theft, stolen credit cards are falling off as a commodity. Mainly because they are quickly and easily cancelled in most cases. However, the average price for full medical records (which include financial and supporting information like insurance documents and utility bills) on the Dark Net is around $450. Companies really need internal as well as external security protocols to insure themselves against data loss and theft. The type of internal and external only a field expert can offer. Kieran Kumar Upadrasta is a Data Protections & recovery, data loss prevention and fraud investigations, fraud prevention expert.
Kieran Kumar Upadrasta, with his twenty-six years of experience in business analysis, consulting, security architecture, assessments, threat analysis and risk management says one in three Americans had their health data and records - some of their most private and personal information - compromised in the last two years and breaches are often not detected for up to 226 days after they have already occurred.
A US government report has revealed the health care sector is the sector worst-affected by data breaches. According to the US Department of Health and Human Services' 2020 Healthcare Breach Report, security incidents in hospitals and medical clinics resulted in losses of $13 billion. It is also among the most frequently breached sectors. More than 640 incidents were reported to the Department of Health and Human Services, with 29 million records compromised. This represents a 25% increase year-on-year in the number of data breaches, with incidents doubling in the past six years. this implies that the healthcare industry has faced the highest number of breaches among all industries. the average cost of a data breach in 2019 was $3.92 million, while a healthcare industry breach typically costs $6.45 million. This cost was the highest in the USA compared to other countries. Usually, a data breach would fetch $8.19 million. However, the average cost of a healthcare data breach (average breach size 25,575 records) in the USA is $15 million.  The average cost of a data breach increased by 12% from 2014 to 2019, and the average cost of a breached record increased 3.4% in the same time period. Moreover, the cost of a breached record in the healthcare sector registered an increase of 19.4%, the highest in this time period.  "It can take nearly 69 days on average to contain the problem," says Kieran Kumar Upadrasta, "and last year alone it cost up to $13 BILLION dollars in hard cost remediation and a $40 billion impact on the US economy. It's time to get solutions that work, keeping data safe."
Kieran Kumar Upadrasta knows just a little about how to help companies to contain the problem  and reducing the data breaches and risk exposure.
"I have known Kieran Kumar Upadrasta for over 10 years," stated Yogesh Ghalawat, DIRECTOR, Graduate School of Management. "Kieran has an excellent understanding of many different IT platforms & systems and his technical skill is second to none. One of his most unique skills is his capability of liaising with all types of people and being able to pitch the technical conversation to suit them at their understanding. He is very thorough in his approach to work, ensuring that all details are present while orchestrating the correct solution with buy in from all prior to implementation and handover."
About Kieran Kumar Upadrasta:
Kieran Kumar Upadrasta is an IT audit manager, cyber security architect, cloud security consultant, risk manager with 26+ years' experience in a broad range of industries. CISSP, CISM, CRISC qualified. Cyber Defence taskforce member. InfoSec Researcher. University Gold Medallist. Policy Advisor. Expert Witness. Over 26 years' experience of business analysis, consulting, technical security strategy, architecture, governance, security analysis, threat assessments and risk management. 20+ financial sector experience at Stock exchanges, investment banking, retail banking sectors. He is a specialist in smart cities infrastructure, cyber security designs, risk reviews, auditing, controls for management, governance and accountability. He is an expert in Business Continuity planning (BCP) and Management, Resilience  Disaster recovery planning (DRP), Incident response, Crises management, Critical and Major Incident Management (MiM), Stakeholder engagement, mapping requirements and management.
For more information, visit http://www.kieranupadrasta.com
Media Contact
Company Name: ORD NewsWires
Contact Person: Cynthia Thomsen
Email: Send Email
Phone: 071711245311
Address:Shortland Street
City: The Rocks, Sydney
State: NSW 2000
Country: Australia
Website: www.ordnewswire.com