Financial News
CISO Global's Argo Edge Successfully Defends Against 127,000 Hacker Attacks At Las Vegas DEF CON Conference ($CISO)
August 17, 2023 at 04:54 AM EDT
None successfully impacted the device's operating system, including encryption and takeover attempts; Argo Edge's capabilities allowed it to learn from each of the 127,000 attempts to continuously improve. 
CISO Global (NasdaqCM: CISO) may be the most undervalued publicly traded tech stock. That's neither an exaggerated nor a hype-based presumption. It's warranted. In fact, CISO doesn't need help to make that case. It's provided plenty of information supporting why its stock presents a tremendous investment opportunity at bargain basement prices. That includes an independent appraisal of its security solution, Argo Edge, which valued that asset at $49 million- roughly $24 million higher than its current market cap. There's more justifying a significantly higher share price.
CISO stock captured a bullish eye from an analyst at Cantor Fitzgerald. His December report modeled for CISO shares to reach $5.00 by year's end. His basis includes growing revenues, a significant target market opportunity, and an asset arsenal that has gotten appreciably stronger after completing 16 acquisitions since its inception. Those properties do what they should: support the bullish thesis by generating revenues. CISO Global's are anything but penny-level representations. 
Unlike any roughly $0.16 stock we've ever covered, CISO is on a revenue run rate more often associated with mid-caps. Current estimates target reaching the $55 million range, an impressive forecast supported by recently reported Q2 revenues scoring $15.52 million, an over 13% increase from the $13.7 posted in Q1/2023. The better news from an investor's perspective is that accelerating revenue growth is expected in the back half of 2023. A company update yesterday fuels that likelihood.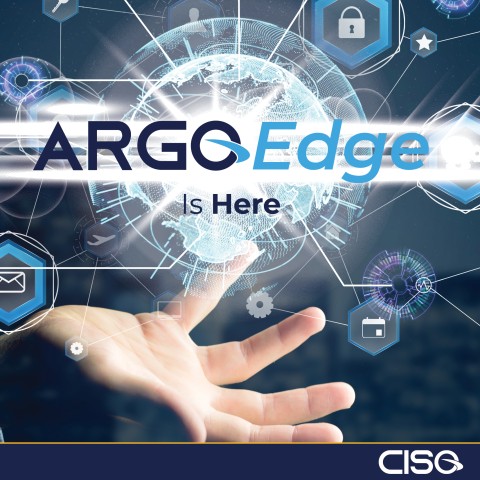 Argo Edge Defeats 127,000 Attacks At DEF CON Conference
In what can be described as a win against professional hack attacks, CISO reported that its Argo Edge security solution successfully thwarted 127,000 assaults trying to penetrate Argo Edge defenses. These attacks didn't come from novice cyber warriors. They were launched by the best of the best cyber minds in the world during last week's cybersecurity and hacker convention in Las Vegas, DEF CON. 
Specifically, they were provided chances to hack into the computers, trying to penetrate firewalls through backdoor attacks to infiltrate systems and drop adware, install data-stealing software and malware, and, worst of all, ransomware. Defending its territory, Argo Edge did well, showing that during this first external test, it successfully defended against over 127,000 hacker attacks. More appropriately said, Argo Edge successfully protected against all attacks. Moreover, it did so on a commodity-styled playing field, with its performance tallied on an Intel NUC computer with a standard operating system installed. While that alone should have given hackers ample opportunities to breach the system, consider this as well. These computers were connected to the public WiFi in Caesar's Forum. That elevated hackers' ability to extort systems. Some made it through the initial defense but were unable to complete their sabotage mission. There's a reason why.
Argo Edge's AI-empowered capabilities allowed it to learn from each of the 127,000 attempts to continuously improve. In other words, it stayed a step ahead of the world's brightest hacking minds, validating Argo Edge's ability to coordinate multiple, layered security solutions that maximize resiliency against attacks. As importantly, it showed that a properly integrated, managed, and deployed set of CISO security solutions offers robust defense against today's most aggressive threat actors. Not just for million-dollar systems but for entry-level notebook computers as well.
Argo Edge Keeps Getting Smarter
That distinction separates CISO products from competitors. So does the fact that its AI-empowered technology keeps defenses "smarter" than attackers. That's by design. As a cloud security platform, Argo Edge is designed to enhance a network's external security and improve internal network resiliency to attacks, specifically ransomware. Moreover, unlike most competing products, Argo Edge's AI integrations allow it to stay "smarter" than its attackers by adding to its defense arsenal after each failed attack. That's accomplished by the AI component of Argo Edge continuously hardening networks by learning from each blocked attack and applying this new knowledge to unaffected environments as a forward-thinking, protective functionality. Defenses don't end there. It also identifies IP addresses associated with each attack and adds them to its list of known-bad IP addresses. That difference is a significant advantage over other cyber defense platforms.
More than an advantage, it's an industry game-changer in terms of cyber defense. Unlike others, each known-bad IP is automatically added to the cloud-based platform. That matters because it facilitates all other networks or devices on which Argo Edge is deployed to benefit. Furthermore, Argo Edge maintains logs of each security event to support forensics processes if and when needed. Those benefits have led to Argo Edge being deployed on select commercial and government networks, which, over the past two years, has proven effective against all current known ransomware viruses, including the most prolific and costly variants. According to IBM's latest Cost of a Data Breach Report, the average price tag of a breach is $4.45 million in 2023, a figure that does not include the cost of removing the ransomware itself.
It's not all dire straights. With its unique approach, Argo Edge is a comprehensive solution allowing virtually any person or business using computers to sleep well at night, resulting from its layering together pre-configured, pre-integrated technologies that include cloud firewall as a service (FaaS), secure internet gateway, secure authentication, secure service edge (SSE), and containerized internet browser sessions for each user. Users don't need to understand what all that means. Instead, comfort comes with knowing that Argo Edge provides Zero Trust Network Access (ZTNA), Cloud Access Security Broker (CASB), and Data Loss Protection (DLP) capabilities across a user's or organization's cloud applications and environment, and overall improved network performance. That still reads as complicated. So, more simply said, in most cases, set it and forget it.
Defending against Ransomware And Other Malicious Attacks
Protecting assets on every level should be done sooner rather than later. While cybersecurity was once a word people heard but seldom reacted to, that's no longer the case. Being proactive is becoming the standard, with tools like Argo Edge, a formidable and unbeaten platform leveling the field against sophisticated cybercrime attacking individuals, small businesses, and billion-dollar companies. In fact, creating a firewall against cybercrime is a top-line agenda item for intelligent companies. And don't think billion-dollar companies are insulated from these threats. Lockheed Martin (NYSE: LMT), which actively develops highly specialized defense utilities, and Tesla (NASDAQ: TSLA), the largest and most successful EV company in the world, were caught in the crossfire of cybercrime. Caught once, but hopefully not again, both have done work to insulate their assets. But know this: while both may have been wholly protected even a month ago, the pace at which cyber criminals create new attack channels could leave them vulnerable again. 
Keep in mind that threats from lone-wolf hackers are the least of company worries. While potentially devastating, the more significant impact could come from state-sponsored programs that provide immense resources to infiltrate company systems. That threat became mainstream with the advent of Bitcoin, which revolutionized the digital landscape. 
While the benefits of the transformation can be extraordinarily valuable for users, decentralization comes with consequences. It attracted the attention of large, well-funded criminal organizations, including highly sophisticated adversaries that have continuously unleashed a barrage of malware, predominantly ransomware, upon the vast expanse of the internet. And they show no prejudice: in today's interconnected world, if you use the internet, you're a potential target, with an active war being waged against you. The worst part of that situation is that most are battling an arsenal they can't defend against. 
CISO Global As A Cyber-War Ally 
That reality results from cybercriminals constantly evolving and modifying ransomware to outsmart the latest security measures. These intentional mutations are meticulously designed to enrich attackers at the victim's expense. Remember, while people and businesses focus on whatever it is they do, cyber criminals devote themselves 24/7 to developing more sophisticated attacks. As a result, the battlefield has become larger – and more advanced – than ever.
And no longer is the battle outcome favoring the innocent. That's evidenced by the magnitude of lost value, with estimates putting 2022 casualties from cybercrime at a staggering $6 trillion worldwide. That increased cybercrime's criminal rankings, making it the world's third-largest GDP. But it's not all bad news: that loss has led to companies upping the ante, with global expenditures of $282 billion and counting, to create firewalls. Still, just spending money isn't the answer. Companies can spend millions and be no better off than using commodity protection offered by companies like Cisco (NASDAQ: CSCO), Palo Alto (NASDAQ: PANW), and Check Point Software (NASDAQ: CHKP). 
Yes, they may offer substantial defenses, but the point trying to be made is that companies are still content to integrate dated resources and call the mission complete. That pure focus on products and a lack of cohesive implementation have limited the effectiveness of their defense-minded initiatives. However, what's bad for them could be excellent news for CISO Global. Why?
Because it's led to a vast CISO Global target audience knowing that a potent combination of skilled cybersecurity experts and cutting-edge technology must be deployed with precision to triumph in the cyber war. CISO Global checks those boxes. But they check another box that's just as critical. With some of the best hackers in the world going 0 for 127,000 last week, in the battle for cyber freedom, CISO Global may be the ally needed to score victory.
Disclaimers: Hawk Point Media Group, Llc. is responsible for the production and distribution of this content. Hawk Point Media Group, Llc. is not operated by a licensed broker, a dealer, or a registered investment adviser. It should be expressly understood that under no circumstances does any information published herein represent a recommendation to buy or sell a security. Our reports/releases are a commercial advertisement and are for general information purposes ONLY. We are engaged in the business of marketing and advertising companies for monetary compensation. Never invest in any stock featured on our site or emails unless you can afford to lose your entire investment. The information made available by Hawk Point Media Group, Llc. is not intended to be, nor does it constitute, investment advice or recommendations. The contributors may buy and sell securities before and after any particular article, report and publication. In no event shall Hawk Point Media Group, Llc. be liable to any member, guest or third party for any damages of any kind arising out of the use of any content or other material published or made available by Hawk Point Media Group, Llc., including, without limitation, any investment losses, lost profits, lost opportunity, special, incidental, indirect, consequential or punitive damages. Past performance is a poor indicator of future performance. The information in this video, article, and in its related newsletters, is not intended to be, nor does it constitute, investment advice or recommendations. Hawk Point Media Group, Llc. strongly urges you conduct a complete and independent investigation of the respective companies and consideration of all pertinent risks. Readers are advised to review SEC periodic reports: Forms 10-Q, 10K, Form 8-K, insider reports, Forms 3, 4, 5 Schedule 13D. For some content, Hawk Point Media Group, Llc., its authors, contributors, or its agents, may be compensated for preparing research, video graphics, and editorial content. HPM, LLC has been compensated up to four-thousand-five-hundred-dollars via wire by a third party, Trending Equities,to provide research, editorial production, video graphics, and syndication services for CISO Global, Inc. for a one month period ending August 30, 2023. HPM, LLC provided similar service that ended July 25, 2023 by the same third party payer that totaled ten-thousand-five-hundred-dollars, which included all costs of production and syndication costs for that period. As part of that content, readers, subscribers, and website viewers, are expected to read the full disclaimers and financial disclosures statement that are attached to this content. Contributors have no direct financial relationship with any companies featured. Contributors reserve the right, but are not obligated to, submit articles for fact-checking prior to publication. Contributors are under no obligation to accept revisions when not factually supported. Furthermore, because contributors are compensated, readers and viewers of this content should always assume that content provided shows only the positive side of companies, and rarely, if ever, highlights the risks associated with investment. Thus, readers and viewers should accept the content as an advertorial that highlights only the best features of a company. Never take opinion, articles presented, or content provided as a sole reason to invest in any featured company. Investors must always perform their own due diligence prior to investing in any publicly traded company and understand the risks involved, including losing their entire investment. The Private Securities Litigation Reform Act of 1995 provides investors a safe harbor in regard to forward-looking statements. Any statements that express or involve discussions with respect to predictions, expectations, beliefs, plans, projections, objectives, goals, assumptions or future events or performance are not statements of historical fact may be forward looking statements. Forward looking statements are based on expectations, estimates, and projections at the time the statements are made that involve a number of risks and uncertainties which could cause actual results or events to differ materially from those presently anticipated. Forward looking statements in this action may be identified through use of words such as projects, foresee, expects, will, anticipates, estimates, believes, understands, or that by statements indicating certain actions & quote; may, could, or might occur. Understand there is no guarantee past performance will be indicative of future results. Investing in micro-cap and growth securities is highly speculative and carries an extremely high degree of risk. It is possible that an investors investment may be lost or impaired due to the speculative nature of the companies profiled. 
Media Contact
Company Name: Hawk Point Media
Contact Person: Editorial Dept.
Email: info@hawkpointmedia.com
Country: United States
Website: https://hawkpointmedia.com/