Financial News
New Tech Authlo Identity Startup Wins Disruptor Award
June 06, 2023 at 06:00 AM EDT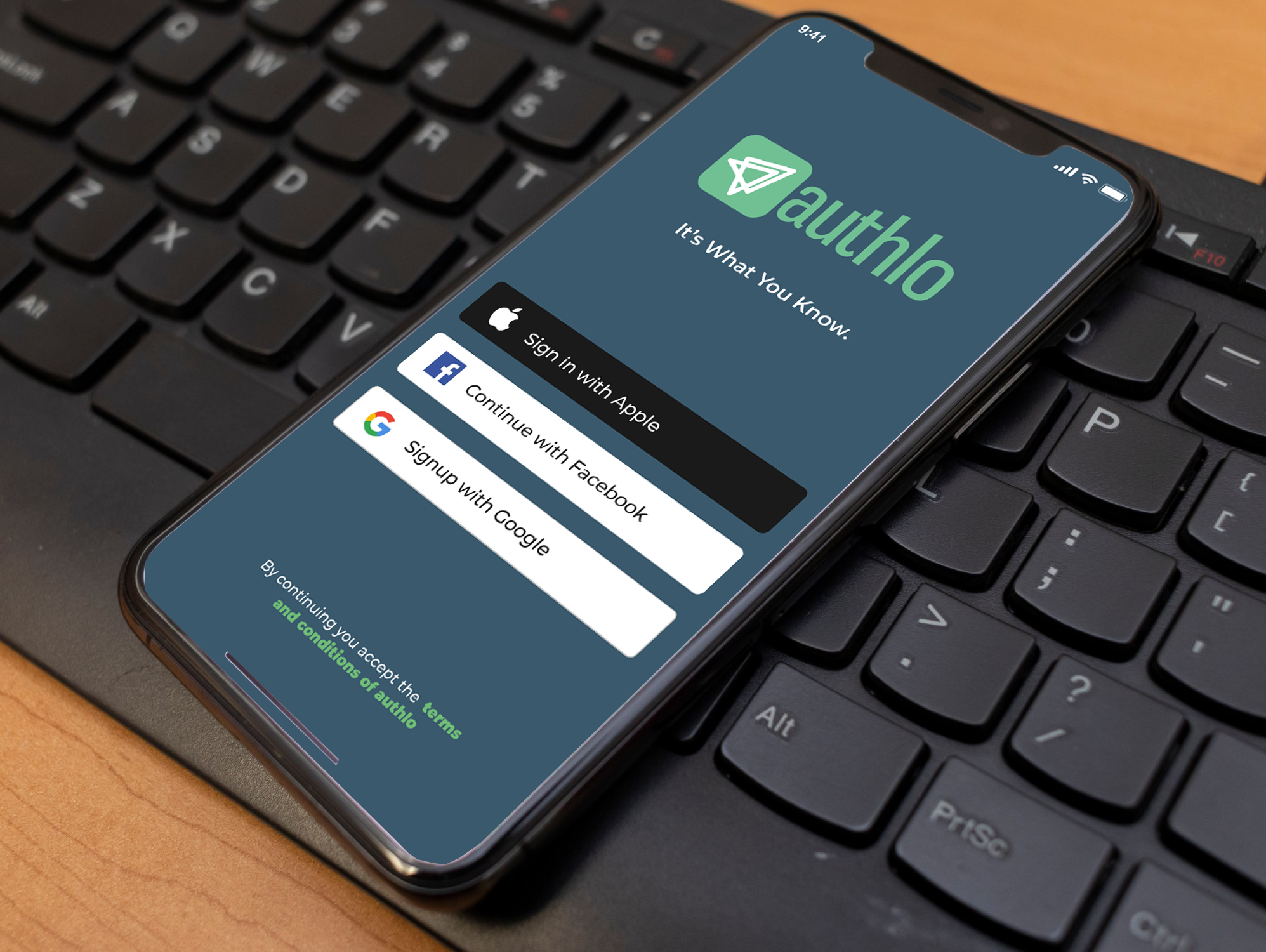 "We are truly honored to be selected as a winner of the Globee Award for Disruptors," said Eric Walker, Authlo CEO and Founder.
Authlo has been recognized as a winner in the 2023 Globee Disruptor Awards. The Disruptor Awards, recognized globally as one of the foremost business awards and ranking lists, bestow these esteemed accolades to celebrate and acknowledge exceptional disruptors in every industry.
San Francisco, CA - June 6th, 2023 - Authlo has been honored as a winner in the 2023 Globee Awards for Disruptors. 
Authlo, an emerging San Francisco-based tech firm, has been at the forefront of pioneering fresh, inventive solutions aimed at mitigating online consumer friction. This endeavor is particularly focused on addressing the identity-related issues that have become increasingly prevalent in the digital world. Both consumers and businesses are grappling with a surge in fraudulent online transactions, a problem that has instigated the development of numerous innovative solutions over the past decade. Yet, despite these efforts, the financial repercussions persist. This is largely because most contemporary solutions still depend on traditional identity verification methods, leading to friction during online interactions.
In response to this challenge, Authlo has been channeling its resources into the development of a seamless technology. This system, leveraging the power of cloud computing and a proprietary Question Framework Architecture (QFA) - currently in the patent pending stage - aims to provide an additional layer of consumer protection. Authlo's ultimate ambition is to establish a network-effect system that not only offers a user-friendly experience for consumers, but also boasts sophisticated behind-the-scenes capabilities for accurately flagging transactions that warrant approval or further review.
"We are truly honored to be selected as a winner of the Globee Award for Disruptors," said Eric Walker, Authlo CEO and Founder. "This prestigious recognition is a testament to the unwavering commitment and exceptional work Authlo has been doing toward developing solutions for consumers and organizations. We extend our heartfelt gratitude to the esteemed panel of judges for this recognition, and we remain steadfast in our dedication to delivering innovative solutions and outstanding service to our valued clients. This award inspires us to push boundaries further and continue driving positive disruption in our industry."
Founded in 2021, Authlo's patent pending technology helps reduce risk from identity fraud, phishing scams and hackers from stealing data (data breach). In addition, using adaptive authentication, the app evaluates authentication risk based on numerous factors – which can help reduce fraud.
According to MarketsandMarkets, the IAM market is projected to grow from USD 12.3 billion in 2020 to USD 24.1 billion by 2025, the no-code market will reach $21.2 billion by 2022 as more companies accelerate digital transformation. According to recent data from the FTC Consumer Sentinel Network, reports of Identity Theft increased 85% from Q1 2019 to Q1 2021.
Authlo has provisionally patented the engine which powers the system. That logic engine will be included in the product for free. Additionally, Authlo plans to launch with secure messaging, free and premium options, a powerful adaptive authentication engine, and insights that track access requests from a dashboard for additional visibility.
"Congratulations to all the remarkable disruptors who have been recognized and celebrated in the 3rd Annual Globee Awards for Disruptors," says San Madan, President of Globee Awards. "Your relentless pursuit of innovation and your ability to challenge the status quo have set you apart as true game-changers in your respective industries. Your visionary ideas, groundbreaking solutions, and unwavering determination have not only disrupted the market but also inspired others to reimagine what is possible. Keep disrupting, keep pushing boundaries, and keep shaping the future. The world needs more disruptors like you. Well done!"
More than 200 judges from around the world representing a wide spectrum of industry experts participated in the judging process.
About the Globee Awards
The Globee Awards for Disruptors is an esteemed program that recognizes and celebrates organizations and individuals who have made significant contributions in driving disruptive innovation across various industries. These awards acknowledge the trailblazers who have challenged the status quo, introduced groundbreaking ideas, and transformed traditional practices through their disruptive approaches. The Globee Awards for Disruptors highlight the achievements and impact of disruptive leaders, companies, products, and technologies that are shaping the future of business and society. It serves as a platform to honor those who have redefined norms, created new market opportunities, and revolutionized industries through their visionary thinking and innovative solutions.
Find Authlo in the list of 2023 winners: https://globeeawards.com/disruptor/winners/
About Authlo
Authlo is a software company founded in 2021 and based in San Francisco, California. Its mission is to remove complexity from authentication consolidating multiple innovative security functions within a frictionless identity platform that protects customers while on conducting transactions on the web, mobile, and via API-based applications.
Authlo is growing an interested network of equity partners for its initial round of seed funding, with plans to close a larger raise in the future. The anticipated round of funding will support expansion and hiring, product development, and building key API components, analytics, and security system integrations.
For more information on Authlo, or to learn why it's important to add security to your life or business, visit https://www.authlo.com
Authlo's patent-pending technology helps consumers and businesses reduce fraud. Authlo is the fastest way for organizations to start using MFA using a multi-factor authentication (MFA) protocol (something you have) and (something you know). Using the Cloud, facial recognition technology and machine learning, Authlo is the only company which removes risk by adding additional security, while removing the burden of security compliance and data management.
We'd love to hear from you.
Contact us: hello@authlo.com
Media Contact
Company Name: Authlo, Inc.
Contact Person: Media Relations
Email: Send Email
Phone: 1-877-288-4563
Address:611 Gateway Blvd. Suite 120
City: San Francisco
State: California
Country: United States
Website: www.cbinsights.com/company/authlo