Financial News
2U achieves success in solid-state battery development
May 04, 2023 at 08:56 AM EDT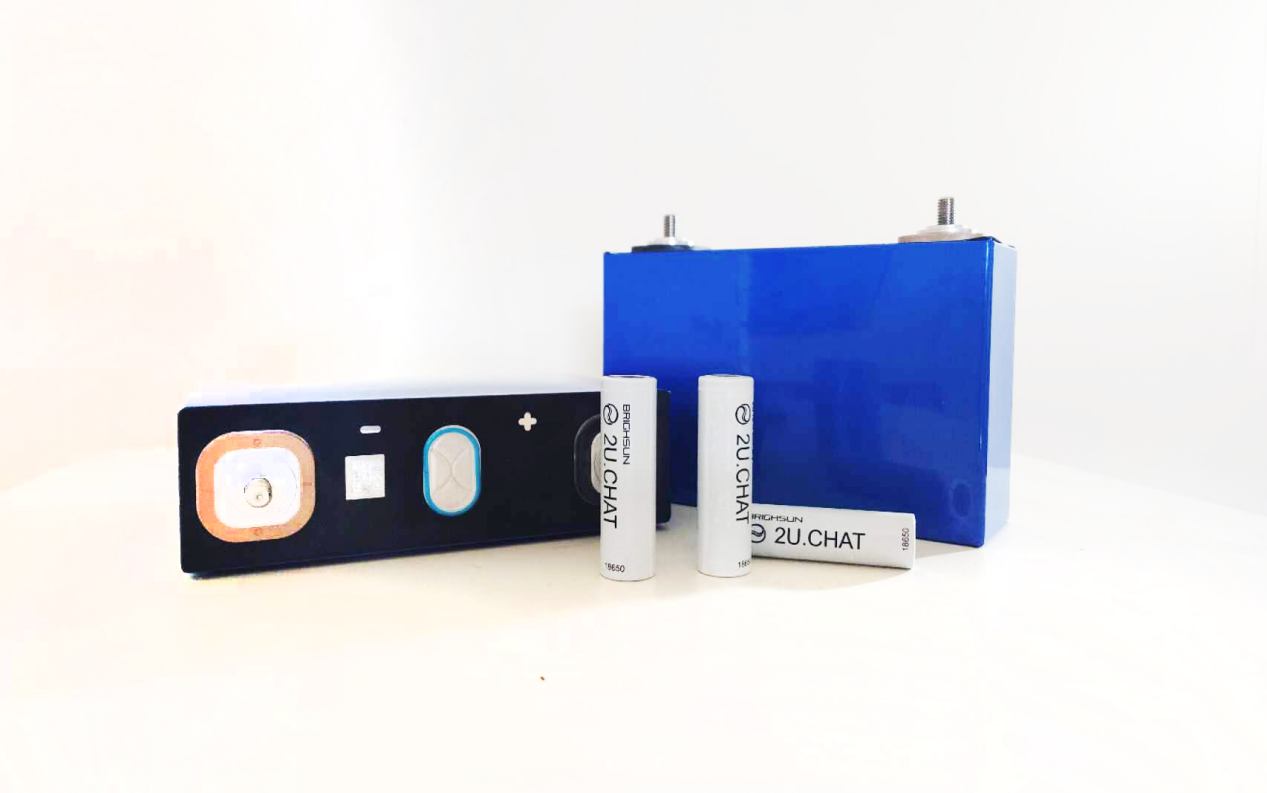 First mass-produced 18650 single battery with 4.7AH capacity and 380wh/kg energy density by Brighsun Ev Group Pty Ltd.
Australian company Brgishun Ev Group Pty Ltd and 2U Battery Tech Pty Ltd are pleased to announce the launch of their new production-ready 18650 solid state battery, which will give superior safety and single-charge range to Brighsun's forthcoming 800-1000 km range electric vehicles (EVs).
Background
In recent years, the sales of electric vehicles have been continuously increasing globally due to their economic and environmentally-friendly characteristics. However, the two major challenges facing electric vehicles are their inadequate driving range and safety concerns. Although electric vehicles have been selling well in recent years, most of them have limited driving ranges. Customers are increasingly looking for electric vehicles with longer endurance (800-1000km) to fulfill their long-distance travel needs. Additionally, incidents of electric vehicle fires have caused consumers to question the safety of electric vehicles. To address these challenges, a breakthrough in battery technology is necessary. It requires batteries to have higher energy density and safety performance, which traditional lithium-ion batteries have struggled to provide. Solid-state batteries, as the next-generation battery technology, offer a solution to these challenges.
2U's Leading Battery Technology
2U is an innovative company that considers technological advancements as their core competitive advantage. The 2U R&D team has focused on improving the energy density and safety of EV batteries by introducing talented personnel, innovative materials, and advanced processes. 2U has completed the technical development of solid-state batteries and has launched the 18650 cells that is ready to be mass-produced. A single cell can deliver 4.7AH, and its specific energy density has reached 380Wh/kg, with expectations to exceed 5AH in the near future. The energy density can also exceed 400Wh/kg. These technical advancements by 2U will help improve the performance of electric vehicles, making them safer, faster to charge, and with longer driving range while also being more cost-effective.
International Developments
Currently, 2U has established a strategic partnership with a leading electric vehicle manufacturer to develop a prototype car with a single-charge range of 800-1000 kilometers. This will be accomplished by utilizing 2U's high-energy-density solid-state batteries in combination with the manufacturer's strong production capacity and high-quality electric vehicle products with cutting-edge interior and exterior designs. The plan is to conduct real-car testing in the mid-to-late part of this year and to commence mass production by the end or early next year. The first batch of products is planned to be launched in the Middle East, Europe, Australia, and Malaysia markets in 2024. 2U can also supply eBus products, including touring, midsized and city buses using the specifically-developed powertrain.
Moreover, 2U has signed a total cooperation agreement with a Middle Eastern electric vehicle sales partner, five prototype car contracts, and an intention to purchase 95 electric vehicles with a Swiss partner. Additionally, 2U has established a comprehensive strategic partnership with Green-X (www.green-x.io) in digital asset STO and is seeking to issue the first equity digital token on the Green-X trading platform.
Contributing to the Future
In the future, 2U plans to collaborate with the 2U.Chat intelligent social platform to develop the next generation of connected cars, using the web3.0 business model to share the benefits of technology with their partners and provide consumers with more high-quality, high-performance, and intelligent electric vehicle products and services. 2U will continue to uphold the spirit of innovation, working with more manufacturers, technology companies, and capital partners worldwide to jointly promote the development of the electric vehicle industry, creating a more sustainable and environmentally-friendly future for humanity.
Media Contact
Company Name: Brighsun Ev Group Pty Ltd.
Contact Person: Duncan Liu
Email: Send Email
Phone: +61402520019
Address:319 Hallam North Road
City: Lysterfield
State: South VIC
Country: Australia
Website: https://www.brighsun.com