Financial News
PM Logistics Services: Best in Transportation and Logistics Solutions
May 23, 2023 at 21:40 PM EDT
Serving a wide geographic area, PM Logistics Services caters to clients in Greer and Charleston, South Carolina, as well as throughout South Carolina, North Carolina, Georgia, and Tennessee. The company's extensive coverage allows businesses to expand their reach and access reliable transportation solutions across the region.

People and commercial establishments require reliable transportation and logistics when moving valuables. With a team of experienced professionals dedicated to providing exceptional service and support, PM Logistics Services takes pride in ensuring complete customer satisfaction.
As a customer-centric organization, they recognize that customers are its most valuable asset. From the initial point of contact, the company goes above and beyond to deliver personalized service tailored to meet each customer's unique needs. The team understands that prompt and reliable transportation services are crucial for businesses to thrive in today's competitive landscape.
PM Logistics Services offers a comprehensive range of logistics solutions designed to meet the diverse needs of its clients. The company specializes in end-to-end logistics solutions, streamlining supply chain operations for businesses across various industries.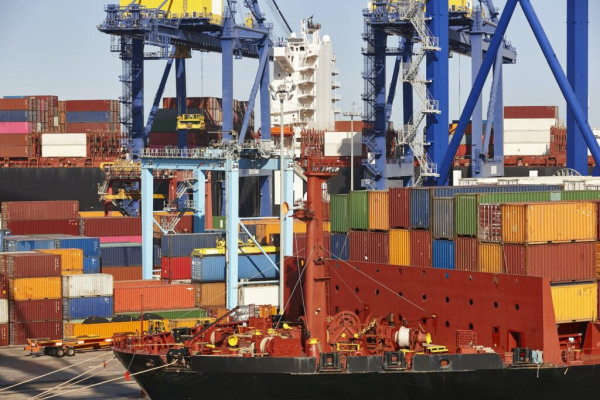 Intermodal Transport: Leveraging its extensive network and industry expertise, the company's Logistics Services offer efficient and cost-effective intermodal transportation solutions to ensure the timely delivery of goods.
Drayage Services:  The drayage services ensure seamless transportation of goods from ports to their final destinations, maximizing efficiency and reducing transit times.
Heavy Hauling: The company is equipped to handle heavy hauling requirements, offering safe and secure transportation of oversized and overweight cargo.
Freight Shipping: With a commitment to on-time delivery and competitive pricing, PM Logistics Services provides reliable freight shipping services tailored to meet customer requirements.
Dump Truck Services: The dump truck services are designed to efficiently handle the transportation of bulk materials efficiently, ensuring prompt delivery and smooth operations.

At PM Logistics Services, continuous improvement, and innovation are at the heart of its operations. The company remains committed to staying at the forefront of the industry, leveraging the latest technologies and best practices to deliver unmatched logistics services to its valued customers.
PM Logistics Services is a family-owned and operated transportation and logistics company based in Greer, South Carolina. The company is dedicated to delivering excellence in transportation and logistics. With a strong commitment to exceptional customer service and satisfaction, the company offers a wide range of logistics solutions, including intermodal transport, drayage services, heavy hauling, freight shipping, and dump truck services.


Media Contact
Company Name: PM Logistics Services
Contact Person: Robert Porcher III
Email: Send Email
Phone: 877-559-7018
Address:1115 W Poinsett St Suite D
City: Greer
State: SC 29650
Country: United States
Website: www.pmlogisticsservices.com/