Financial News
Yereq Geo-Energy Announces About Being the World's First Carbon Neutral Green EV Car Network in The World
April 19, 2023 at 16:10 PM EDT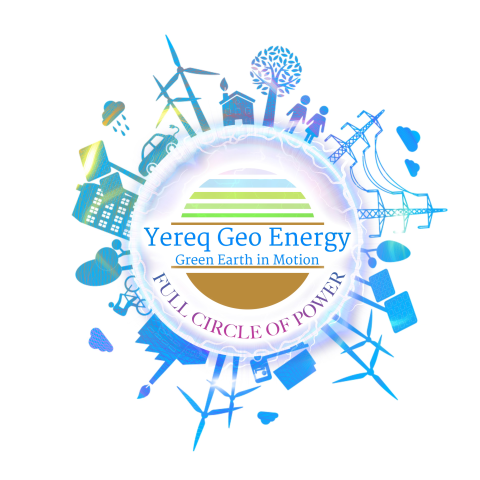 Yereq Geo Energy partners up with WeWorld Energy to provide World's First Fuel-Free Generator to Power EV charging Stations. Yereq Geo Energy LLC, which provides renewable green energy solutions globally announces their partnership with Autel Energy and Weworld Energy making Yereq Geo Energy the World's First Carbon Neutral Green EV car network in the World.
Yereq Geo Energy and Autel Energy partnership are for the global distribution of EV Charges in 70 international countries. Autel Energy gives Yereq Geo Energy the Best-in-class EV technologies in the world for International Network Deployment.
Yereq Geo Energy will install the Fuel-Free Magnetron Generator in commercial sites to avoid having an adverse effect on the current non-updated electrical grids. The Fuel-Free Magnetron Generator generates electricity from the speed and force of its Magnetic Mechanical Forces. The main concern is preventing residential and commercial customers who must transition to electric vehicles from paying higher electricity rates.
The YGEI system provides 24/7 energy at a 99% efficiency while emitting NO CO2 emissions, leaving a carbon footprint that is practically zero, and burning ZERO fossil fuels. The only units they currently have available for roll-out are the 100 KW units, which may be deployed either as a single unit supplying 100 KW at a time or in banks of multiples increasing by 100 KW at a time.
In June, Yereq Geo will launch a flat electricity leasing scheme that will enable businesses to use the existing infrastructure for up to 50% less energy. The YGE network will be the first of its type to offer self-generated electricity at the installation site for electric vehicles.  Depending on the locality's needs, the network technologies can generate between 100 and 72,000 kWh per month, which can be used to balance grid stress and price increases passed on to local electricity users.
With the aim of powering the planet Yereq Geo is dedicated to making solar energy affordable and accessible to everyone—with ZERO upfront costs. YEREQ aims to assist large-scale solar energy users, owners of electric fleet vehicles, and operators of hosted EV chargers in maximizing their Return On Investment (ROI).
Your investment in solar energy, electric vehicles (EVs), or EV charging infrastructure is sizable. Your solar panels, electric vehicles, and EV charging infrastructure will all earn environmental credits, which YEREQ will help you pay for. You can contact Yereq Geo if you'd want any assistance in finding additional income flow through the sale of Renewable Energy Credits (RECs), Low Carbon Fuel Standard Credits (LCFS) from your electric vehicles (EVs), or LCFS Credits from your EV chargers, which can be obtained by further monetizing the output of your current solar system.
Media Contact
Company Name: YEREQ GEO ENERGY LLC
Contact Person: Cynthia King
Email: Send Email
Country: United States
Website: https://www.yge.international/