Financial News
Comedian Gary Robinson: A Man On A Mission with Upcoming Shows and a New Song
May 11, 2022 at 21:18 PM EDT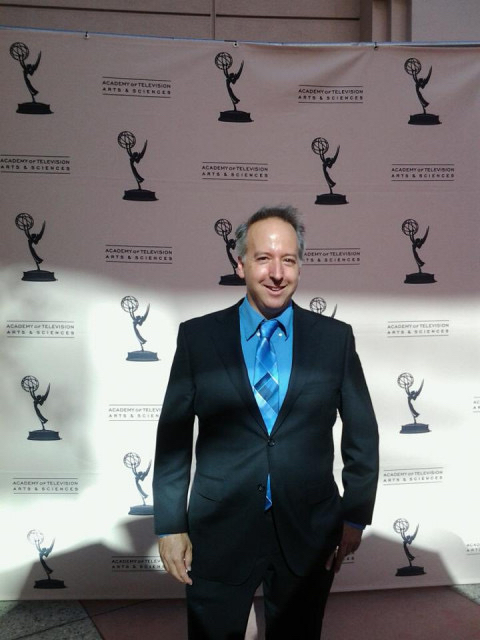 Comedian Gary Robinson has been making people laugh for many years and has worked with some of the biggest names in comedy. Gary Robinson has plenty in store and has shows lined up to keep his fans laughing. He also has an upcoming soon-to-be-released song dedicated to Ukraine. 
On May 13th at 8 p.m., Gary Robinson shares the stage with Darrell Hammond from Saturday Night Live and Mary Lynn Rajskub at The Roosevelt in Hollywood, CA. Also, look forward to Gary Robinson's performance with Kato Kaelin of OJ Simpson fame and Jeff Richards from Saturday Night Live on May 19th at 10 p.m. at Flappers in Burbank, CA.
Gary Robinson will not only be giving laugh till you drop performances on stage, but he is also expected to release a song for Ukraine soon. Previously, as DJ Sharpcut, Gary Robinson released the song "The Power of One" as a tribute to the legacy of George Floyd. The song garnered over 12 million plays in TikTok videos.
About Gary Robinson
Gary Robinson is an acclaimed Writer, Director, Producer, Editor, Photographer, and Comedian who began writing and producing songs 12 years ago with Jeremy Jordan, star of the hit movie, "Never Been Kissed." Their collaboration brought attention to the growing homeless problem with the heartfelt song, "Forgotten People." Robinson's collaboration with Mitchell, "The Goodbye Song," is featured in the new documentary "Altitude Not Attitude." Robinson's latest song "The Power of One", also under DJ Sharpcut, is a tribute to the legacy of George Floyd. It has over 12 million plays in TikTok videos, and it's just getting started. Robinson's clients have included: CBS, Sony, Universal, and Martin Scorsese's Film Foundation to name a few. He has produced thousands of nationally broadcast promos for shows, such as: Married With Children, America's Funniest Home Videos, Buffy the Vampire Slayer, Blind Date, and many others. He has shot interviews with Jim Carrey, Miley Cyrus, Arnold Schwarzenegger, Jamie Foxx, and many others.
Bringing his writing talent to stand-up comedy, Robinson has performed stand-up comedy at The Comedy Store, The Improv Comedy Clubs, Levity Live Comedy Clubs, and numerous dive bars. He can be seen in Showtime's "Just Another Immigrant," and JLTV's "Bubbies Know Best." Utilizing his video production expertise, he produced two comedy specials, "Jimmy Shin's Wok of Shame" and "Sarah Halstead's RVs and Cats," which are available to stream on Amazon Prime. Gary Robinson continues to perform on shows with top headliners, such as: Bill Burr, Iliza Shlesinger, and Jamie Kennedy as he prepares to shoot his own comedy special.
Social Media & Links
Comedy Website: www.sharpcutcomedy.com
Video Production Website: www.sharpcutproductions.com
Music Website: www.sharpcutmusic.com
Instagram, Production & Comedy: www.instagram.com/sharpcutproductions
Video, Music, and Comedy Links: www.linktree.com/sharpcut
Media Contact
Company Name: ICT
Contact Person: Nolan Bellamy
Email: Send Email
Phone: 3235134804
City: Los Angeles
Country: United States
Website: www.iconnectyou.today