Financial News
Goldchainex Ou Announces The Launch Of Its Ieo Presale & Launch Of Goldchain Exchange In March 2022
January 06, 2022 at 14:30 PM EST
Lithuania - Jan 6, 2022 - Today, Goldchainex OU (GCEX) announces the acquisition of Lithuanian cryptocurrency exchange licence and digital asset deposit wallet License through its wholly owned Lithuania subsidiary company Darlitana UAB. GCEX exchange can accept and exchange fiat currencies into cryptocurrencies and store virtual cryptocurrencies and digital assets securely into accounts of customers. This marks a significant step forward for GCEX in its mission to operate as a full-fledged regulated digital asset exchange accepting and exchanging fiat currencies for cryptocurrencies and storing virtual cryptocurrencies and digital assets into its decentralised wallet.

GCEX exchange will allow individuals and corporations to easily and securely trade digital assets using leading web interfaces and trading APIs incurring low fees. The exchange will be available in web base and offer the gold weighed, XAUs tokens across three core pairs (BTC, XAUs, USDT). The exchange will trade the following cryptocurrencies: XAUs, BTC, ETH, XRP, LTC, EOS, XLM, and USDT.
A virtual currency wallet provides a service in the framework of which keys are generated for customers and customers' encrypted keys are kept, which can be used for the purpose of keeping, storing, and transferring virtual currencies.
Goldchainex OU is pleased to announce that on Jan. 4, 2022, at 1a.m. Estonian Time, GCEX has commenced an Initial Exchange Offering (IEO) round 1 presale of 150,000 GC tokens priced at USDT 10.50, lasting 35 days from Jan. 4, 2022. This is an increase in the price of GC tokens during the IEO presale. The company looks forward to further price rises in subsequent rounds.
John Pellegrini, Co-founder and CEO of GCEX said: "It brings us great pleasure to announce the end of the IEO Pre-sale launched on Oct. 2, 2021 and a total sales of GC tokens of 164,700 GCEX was achieved. GCEX has achieved a sales of 250,000 GC tokens priced at USDT 10 GC tokens to angel investors and secured a liquidity pool fund of USDT 11 million. Upon completion of beta testing of the exchange that includes integration of KYC procedures, GCEX expects market launching of the exchange in late February, ahead of the original schedule."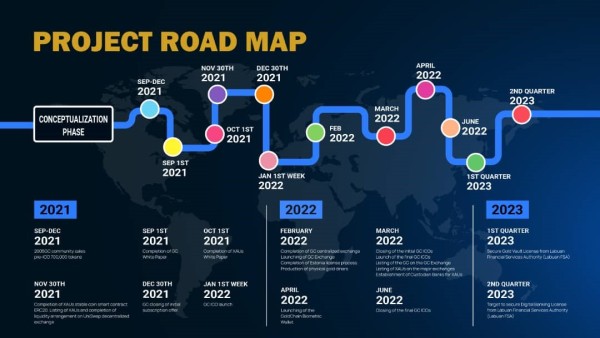 Goldchain Exchange (GCEX) enables users to trade digital assets on one of the most liquid and secure platforms in the market through its web interface and trading API, providing low fees for both individual and corporate customers.
GCEX since founding two years ago, has been developing and researching blockchain with a mission to close the gap between Islamic financing and global capital markets through the implementation of blockchain technology, Shariah compliant XAUs, and offering competitive cost and its solutions. GCEX is committed to security, privacy, and compliance for our customers.
For more information, please visit:
Email: info@goldchain.tech
Website: www.goldchain.tech
Media Contact
Company Name: Goldchain.
Contact Person: Media Relations
Email: Send Email
Country: Estonia
Website: https://www.goldchain.tech/