Financial News
Pop Singer-Songwriter Crystal Rose to Drop new EP "Arena" September 18th
September 17, 2020 at 17:31 PM EDT
Building off of her pre Covid-19 success, Crystal Rose is back with what she is describing her "anthem" release the new EP "Arena".
(PRUnderground) September 17th, 2020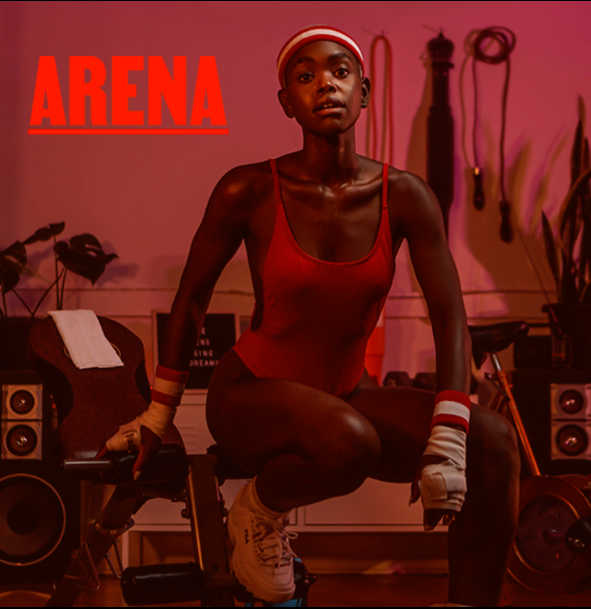 Kansas City, Missouri-based soulful pop singer-songwriter Crystal Rose has been building steady momentum both live and in the studio. With the coronavirus pandemic slowing down her ability to perform, it gave Rose the chance to explore not just writing but also producing new songs capturing where she is today. The results has been a quite stunning EP worth of fresh tracks. The passionate star on the rise has announced her new EP "Arena" is set to be released on Spotify on September 18th, 2020. The excitement and anticipation surrounding the new release is high, to put it mildly.
"I am so excited to release my first EP 'Arena' which I have poured my heart and soul in," commented Rose. "It will be available across all of the major streaming platforms. This is very special in that I'm not just singing and writing lyrics, but I also produced most of its contents. Last fall, I bought recording gear and during the lockdown I've been teaching myself Logic Pro and other valuable production tools."
Some highlights of Crystal Rose's story as an artist and performer, so far, include releasing her 1st single "Come Alive" in May 2016; her Blind Audition airing on Season 16 of NBC's The Voice to high acclaim; and being featured on NPR's 2020 Tiny Desk Contest Top Shelf for her original song "House of God (Golden Child)"; all setting the stage for the release of "Arena".
The response to Rose's artistry has been stunning.
Bebe Rexha, said in a five-star review, "She has something special, she has such a soulful voice. I just love her vibe, there's something so contagious about it."
For more information be sure to visit https://www.jumpinthearena.com. Stay part of the conversation on Spotify, Facebook, Instagram, and YouTube.
About Crystal Rose
Crystal is an artist that is quietly defining the millennial artist experience. She is making moves
in a way that speaks volumes about our creative climate. To call her a self-starter is an
understatement. She makes the jump easily between social media, to staking her claim in the
live and local scene, makes regular television appearances and consistently uses her platform
for her own brand as well her passionate stance on social justice. Crystal takes the seeds from
her already fruitful career and continues to reinvest in her craft. With every step up, she
continues to forge forward, competing only with herself. Crystal is an artist that makes music not
only for her audience but for the sake of her own survival.
The post Pop Singer-Songwriter Crystal Rose to Drop new EP "Arena" September 18th first appeared on PRUnderground.
Press Contact
Name: Crystal Rose

Phone: 417 619 7718

Email: Contact Us

Website: https://www.jumpinthearena.com
Original Press Release.