Financial News
Botanicam Partners with Cornelius Jones Jr. for CBD/Elite Yoga Sweepstakes
August 08, 2020 at 04:59 AM EDT
Grand prize to include a one-month membership to Jones' "Elite Yoga Burn" plus an assortment of CBD products.
(PRUnderground) August 8th, 2020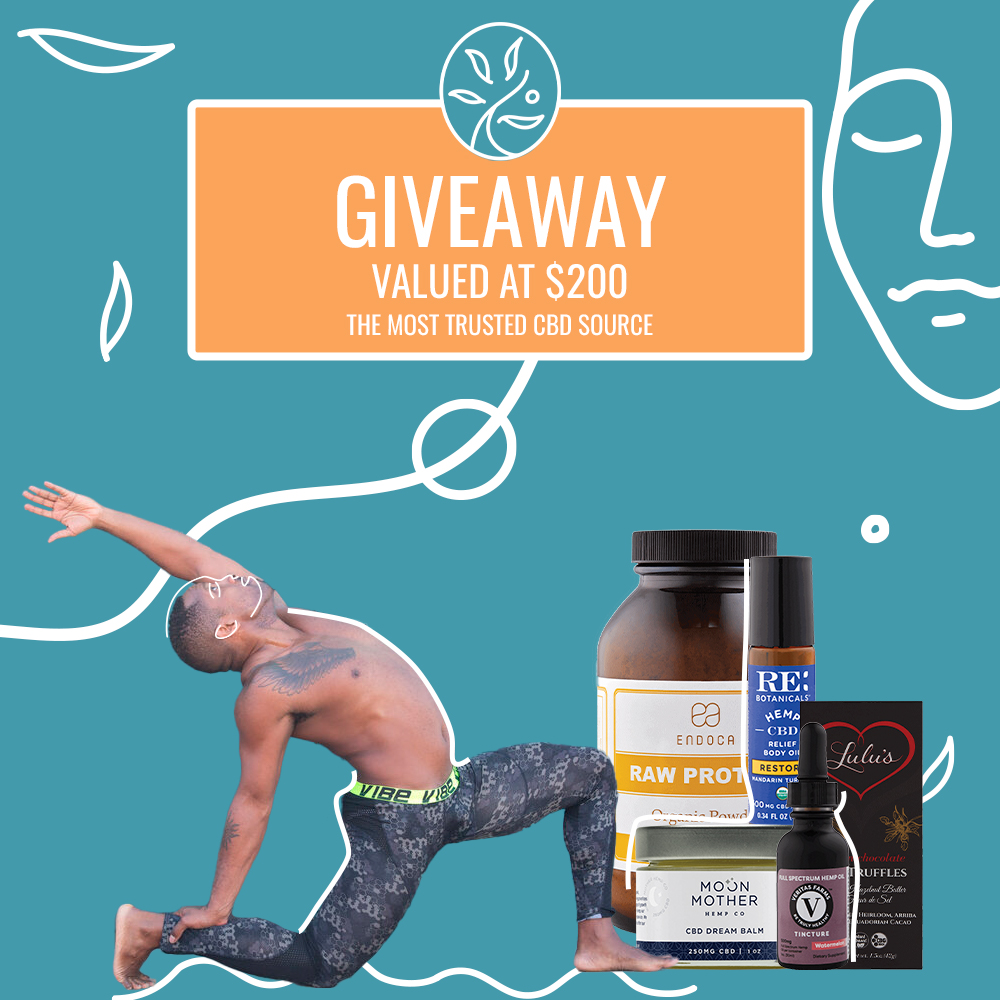 Since its launch in early-2020, Botanicam has been considered the most trusted online resource for vetted high-quality CBD products. Today, Botanicam has announced a partnership with famed Los Angeles Yoga Sculpt/Yoga Burn instructor, Cornelius Jones Jr. in the free-to-enter sweepstakes, "CBD & Yoga: Alchemize the Body and the Mind." The promotion runs from August 8 to August 26, at which time winners will be announced.
Three Grand Prize winners will receive CBD products valuing over $200 and a full-access for one-month to Jones "Elite Yoga Burn" video-on-demand service plus two-weekly live Zoom classes. Included are Veritas Farms Full Spectrum Tincture, RE: Botanicals Relief Body Oil, Moon Mother Dream Balm, Lulu's Truffles, and Endoca Raw Protein Powder. In addition, all new subscribers to corneliusyogaburn.com will be automatically entered into a raffle to win one-of-three $60 gift cards to Botanicam.
"Both being rooted in mind-body health and well-being, Yoga and CBD makes perfect sense, so we've wanted to partner with a prominent yoga instructor or studio for some time," says Laurent Zilber, co-founder of Botanicam. "We're absolutely delighted to offer our customers this limited-time opportunity to enjoy Cornelius' premium content for a full-month. Botanicam looks forward to more cross-promotions with Cornelius Yoga Burn in the future."
Cornelius Jones Jr. has been featured in Cosmopolitan and OK Magazines alongside his actress student, Jessica Alba (also co-founder of The Honest Company). He recently danced in Oprah Winfrey's 2020 Vision Tour and has taught yoga to a host of Los Angeles-based celebrities and reality stars. Jones is also a Broadway veteran, appearing in The Lion King, Thou Shalt Not, and Smokey Joe's Café. Recently, he starred as Lola in 3D Theatricals production of Kinky Boots: The Musical.
A lack of CBD regulatory oversight has made subpar and misleading products the rule rather than the exception. Many of these snake-oils contain little-to-no active CBD. As a solution to this problem, Botanicam was founded based on a simple but stringent 12-point inspection process. Criteria include the use of only organic or sustainable ingredients, a lack of artificial chemicals or preservatives, availability of third-party lab results, and using cGMP/HACCP or FDA-approved manufacturing standards. Botanicam also requires all products to be accurately labeled with ingredients, usage instructions, and product details.
To be listed on Botanicam has become the CBD industry's coveted badge of honor. In response to the current healthcare crisis, Botanicam offers 25% off to qualified healthcare and community workers. Botanicam also offers customers free shipping for orders over $50 or free local delivery to customers in the Los Angeles area.
About Botanicam
Botanicam provides an unbiased research and knowledge database so consumers feel confident in the products they choose and how they can bring relief to their particular ailments. Botanicam product selection is from carefully curated craft brands across the country that have met their stringent requirements. All products are made with 100% organic hemp CBD. Botanicam is passionate about CBD and CBD-education. Their mission is to pass their passion and knowledge to their customers.
Press Contact
Name: Stav Sarandiev

Phone: 213-325-6603

Email: Contact Us
Original Press Release.