Financial News
Lack of Official Cause of Van Nuys Mormon Church Blaze Highlights the Complexities of Dealing with Fire, says Fire Protection Group, Inc.
April 28, 2017 at 22:00 PM EDT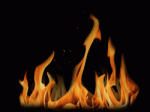 The Los Angeles fire safety consulting firm comments on a recent news story that dealing with the threat of fire is a multifaceted task.
Los Angeles, California (PRWEB) April 28, 2017
An April 13 article in the Los Angeles Daily News reports that an investigation into a fire at the Van Nuys Church of Latter Day Saints ended without Los Angeles Fire Department (LAFD) officials citing a specific cause. The articles notes, however, that workers at the Mormon place of worship had mentioned a possible short circuit somewhere on the premises. Los Angeles-based consulting firm Fire Protection Group, Inc. notes that the fact that the LAFD was unable to issue a final statement regarding the fire's cause underlines the reality that fires are a highly complex matter and often difficult to track. The firm suggests, however, that there are a number of steps owners and managers of buildings can take to limit the threat of a fire with the assistance of skilled and knowledgeable fire protection consultants. These include:
Fire Sprinkler Systems. While prevention is always the best approach, sometimes even the most prudently managed building can be the site of a fire. The next step, then, is to either halt a fire's spread or at least slow it down to the point where firefighters will be able to swiftly end the blaze once they arrive, says Fire Protection Group, Inc. Sprinklers located at appropriate points in a building can obviously help stop a fire's spread, but just how many of them are needed, and where they should be placed, requires the skill and knowledge of highly experienced professionals says the firm.
Standpipes. Fire Protection Group, Inc. notes that, for obvious reasons, taller buildings can be especially challenging for firefighters. The firm notes that standpipes make it a great deal easier to rapidly deliver water to higher floors, with obvious benefits in terms of halting the spread of a fire. However, installing standpipes is a fairly complex engineering task and getting the most out of them requires some genuine expertise in their placement, says the firm.
Fire Escape Assembly. Obviously the highest priority when it comes to dealing with the threat of a fire is protecting the safety of a building's occupants, says Fire Protection Group, Inc. That's why the firm notes that it emphasizes the importance of clear and easy to access escape routes at all times. In addition, the firm notes that these must be properly engineered so they are safe to use.
Fire Protection Group Inc. concludes by noting that it is comprised of some of the most respected members of the Los Angeles fire safety community, including lead engineer and general manager George Saadian and two respected LAFD veterans, retired chief Al Hernandez and Captain Bob Holloway. Readers who wish to learn more about Fire Protection Group, Inc. can call the firm at (888) 251-3488 or visit its website at http://www.firesprinkler.com/.
For the original version on PRWeb visit: http://www.prweb.com/releases/2017/04/prweb14265933.htm