Financial News
A Tooth-Friendly Artificial Sweetener Highlights the Importance of a Complete Program of Oral Hygiene, says Medical Center Dental Care
January 31, 2017 at 22:00 PM EST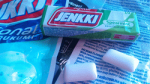 The San Fernando Valley-based dental clinic comments on a recent article that individuals can take many steps to prevent tooth decay on their own, but good dental care is still crucial for oral health.
Los Angeles, CA (PRWEB) January 31, 2017
Although some artificial sweeteners have suffered from their fair share of bad publicity as of late, according to a January 18 article on The Daily Meal, a sweetener commonly used in sugar-free chewing gum and mints called xylitol appears to actually help build tooth enamel and prevent cavities. West Hills, California-based dental clinic Medical Center Dental Care comments that, while taking steps like using chewing sugar free gum, avoiding sugary foods, and brushing regularly really can make an enormous difference in terms of preventing cavities, gingivitis, and other common dental issues, there's absolutely no substitute for skilled dental care when it comes to dealing with the host of health issues that can impact the teeth and gums.
The medical group says that regular teeth cleanings are the cornerstone of any truly effective oral health regime. Even the most efficient and correctly performed twice-daily brushings typically leave residue which builds up over time and can lead to cavities and more serious problems. Moreover, yearly check-ups are also important because they are needed to catch such issues as cavities early. Indeed, the medical group notes that cavities that are left unaddressed often worsen and lead to infection and painful abscesses. Medical Center Dental Care says that the treatment for an abscess is often a root canal procedure, which saves the basic tooth structure but which requires a crown to substitute for the compromised tooth. They add that, while employing a skilled and experienced endodontist, such as the clinic's Dr. Harry Malhotra, can ensure that the procedure is surprisingly comfortable, it's still a fairly lengthy and complex matter most of us would prefer to avoid. Prevention, the medical group adds, is always the better option.
Medical Center Dental Group says that, in very advanced cases of tooth decay leading to an abscess or other issues, sometimes the tooth cannot be saved and, instead of having a root canal, the tooth must be entirely removed. When this happens, the center notes that there are several options for replacing the tooth. It says that, in most cases, the best option is a dental implant, which replaces the missing tooth with a minor surgical procedure. Aside from creating a replacement that looks and functions almost exactly like a real tooth, implants are the only type of replacement that actually prevent bone loss and other issues, the dental center says.
Whether individuals are interested in standard preventive care for the whole family, or more specialized procedures, Medical Center Dental Care notes that they welcome the public to contact them at (818) 452-0038 or they may visit the practice online at http://www.MC-WestHillsDentalCare.com.
For the original version on PRWeb visit: http://www.prweb.com/releases/2017/01/prweb14001896.htm