Financial News
Boynton Beach FL Retirement Planning 401k IRA Pension: Cash Management Update
September 21, 2023 at 20:29 PM EDT
Guardian Rock Wealth Investment Mgmt Inc. (561-327-4646) announces its newly updated retirement planning services for residents in Boynton Beach, FL.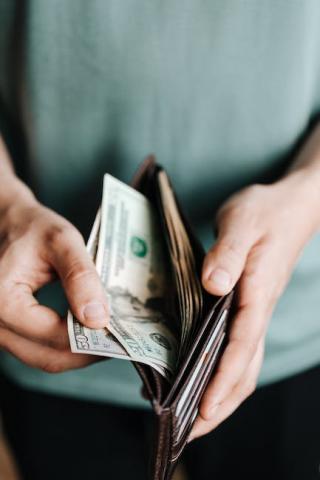 Palm Springs, United States - September 22, 2023 —
Guardian Rock Wealth is offering new retirement planning packages that consider many possible financial resources for pensioners, including their 401(k), IRA plans, and Social Security, among others. The goal of the service is to educate retirees or those nearing retirement to set up a practical and realistic retirement income plan.
More details can be found at https://guardianrockwealth.com/
The new services offer a refreshing approach to wealth management. Each custom retirement package is collaboratively designed with John Browning, an expert financial advisor, prolific podcaster, and bestselling author. Clients learn to navigate all the 5 stages of retirement, from pre-retirement to stability. Throughout all stages, clients understand how to manage their retirement income and the other ways to augment it, including both traditional and unconventional methods.
"This is important," says Browning. He explains that many Americans often get so fixated on "one" way to retire that they do not consider other methods for personal finance. In his book, "Build a Life, Not a Portfolio: A Guide to Your Financial Future Based on Your Personal Values", he dedicates several chapters to the different milestones people need to meet to retire successfully as they define it.
One of these milestones is to resolve revolving debt before retirement. More than learning about 401(k)s or depending on Social Security, Browning emphasizes the need to have little to no debt by the time a person reaches age 60. He clarifies that debts often create a vicious cycle, where people pay only the interest on their loans because that is the only thing they can afford monthly. However, using one's pension just for debt payment reduces the money a person can use for other living expenses, such as rent and utilities.
Browning and his team at Guardian Rock Wealth help residents avoid this with their expert retirement planning services. Clients work with the team to design a custom solution that may include a SEP (simplified employee pension) IRA plan or a SIMPLE (savings incentive match plan for employees) IRA plan.
Browning says, "Combining these tools with specialized tax strategies in conjunction with a qualified tax planner can help create tax free income in retirement to increase the amount of cash flow you have to create financial peace of mind in your retirement years."
Interested parties can find more information by visiting https://guardianrockwealth.com/
Securities and investment advisory services offered through Guardian Rock Wealth Investment Management Inc. (GRWIM). GRWIM is a wholly-owned subsidiary of Guardian Rock LLC. Neither of these entities provides tax or legal advice. Nothing in this message should be construed as individual investment advice as that requires in-depth knowledge of each unique situation.
Contact Info:
Name: John Browning
Email: Send Email
Organization: Guardian Rock Wealth Investment Mgmt Inc.
Address: 3557 Maria Theresa Ave., Palm Springs, FL 33406, United States
Website: https://guardianrockwealth.com/

Source: PressCable
Release ID: 89108246
If there are any problems, discrepancies, or queries related to the content presented in this press release, we kindly ask that you notify us immediately at error@releasecontact.com. Our responsive team will be available round-the-clock to address your concerns within 8 hours and take necessary actions to rectify any identified issues or support you with press release takedowns. Ensuring accurate and trustworthy information is our unwavering commitment.