Financial News
TELF AG Announces Sponsorship of the 17th Annual StraLugano Event 2023
September 21, 2023 at 06:57 AM EDT
TELF AG announces its sponsorship of the 17th Annual StraLugano Event, scheduled for the 23rd and 24th of September 2023.
Lugano, Ticino, Switzerland - September 21, 2023 —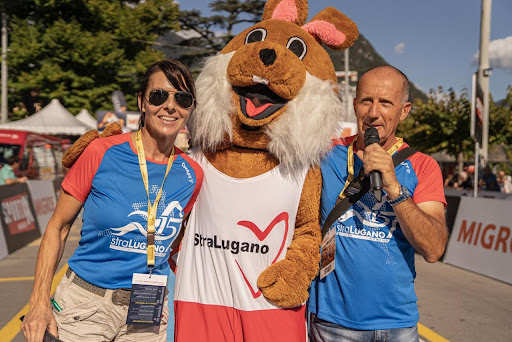 As a business firmly rooted in Lugano, TELF AG sees this sponsorship as an opportunity to enjoy a pleasant and fun moment together with the community.
The StraLugano event, now in its seventeenth edition, promises a weekend filled with sport and fun for all of Ticino. As Lugano prepares for the event, the streets will be filled with athletes, families, and fans, converging for a weekend of athleticism and camaraderie.
Highlights of the StraLugano 2023 include a 5km FunRun, a 10km CityRun, and the Run4Charity. Additionally, participants can look forward to the Monte Brè Challenge Race, a 21km Half Marathon, and the KidsRun, which offers a tailored experience based on age groups.
One notable feature of this year's event is its dedication to sustainability. In partnership with SUPSI, the StraLugano team has put forth measures to increase waste management, utilize eco-friendly materials, and promote sustainable mobility. Key initiatives include medals made of 95% recycled wood, using electric vehicles, and promoting free transport for participants through the Swiss Runners Ticket.
In addition to the races, attendees can expect a plethora of collateral events to enliven the center of Lugano, including performances by Guggen, DJ sets, alpine horns, and the Superar orchestra.
For more details and to be a part of the StraLugano 2023 experience, visit www.stralugano.ch & TELF AG Sponsors 2023 StraLugano Event

About Us: About TELF AG: TELF AG is a proud business entity of Lugano, and this year, they are pleased to sponsor the StraLugano event, reflecting their commitment to community engagement and local events. It is a full-service international physical commodities trader with 30 years of experience in the industry. Headquartered in Lugano, Switzerland, the company operates globally, serving customers and providing solutions for commodities producers worldwide. TELF AG works in close partnership with producers to provide effective marketing, financing, and logistics solutions, enabling suppliers to focus on their core activities and access far-reaching markets wherever they may be. Its flexible, customer-focused approach allows TELF AG to create tailor-made solutions for each producer, facilitating long-term partnerships. Additionally, consumers widely recognize them for their operational excellence and reliability.
Contact Info:
Name: Rick De Oliveira
Email: Send Email
Organization: TELF AG
Website: https://telf.ch/company/

Social Media:
Facebook: https://www.facebook.com/profile.php?id=100090542736510
Twitter: @TELF_AG
Instagram: @telf_ag
Youtube: @TELF-AG
LinkedIn: company/telf-ag

Release ID: 89108165
If you come across any problems, discrepancies, or concerns related to the content contained within this press release that necessitate action or if a press release requires takedown, we strongly encourage you to reach out without delay by contacting error@releasecontact.com. Our committed team will be readily accessible round-the-clock to address your concerns within 8 hours and take appropriate actions to rectify identified issues or support with press release removals. Ensuring accurate and reliable information remains our unwavering commitment.