Financial News
No-Gas Mass Gainer Post-Workout Protein To Build Lean Muscle In Swimmers: Update
September 21, 2023 at 09:58 AM EDT
ProBody Warehouse introduces Aftershock Critical Mass by Myogenix as a non-bloating lactose-free protein for swimmers.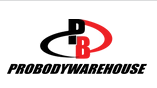 El Cajon, United States - September 21, 2023 —
The new protein powder for swimmers - Aftershock Critical Mass - combines 51 grams of protein with a MagnaPower creatine blend, glutamine, healthy fats, and fast-digesting carbohydrates. It supports lean weight gain and muscle building while supplying swimmers with adequate calories during training and competition.
For more information, visit https://probodyonline.com/products/myogenix-aftershock-critical-mass?keyword=lactose
This innovative formula harnesses a zero-lactose protein blend to stimulate lean muscle protein synthesis. The balanced amino acid profile and combination of fast and slow-digesting proteins promote sustained delivery of nutrients while avoiding digestive distress.
ProBody Warehouse notes that many protein powders are made with whey or casein, which are dairy products that contain lactose. Lactose is a sugar that some athletes cannot digest properly, resulting in gas, bloating, and diarrhea.
Unlike traditional mass gainers, which can be packed with fillers, Aftershock Critical Mass contains no added sugars or artificial ingredients that can cause bloating, constipation, and stomach discomfort.
Key ingredients like MassFat and WaxyMass work together to support a high level of muscle mass to perform and recover quickly. These components provide muscles with essential nutrients during the 60-minute 'anabolic window' after training, when the body is more likely to build muscle. Aftershock Critical Mass supplies swimmers with their macros in optimal ratios to fully capitalize on the heightened anabolic state.
One serving helps restore muscle glycogen, stimulates protein synthesis, prevents muscle breakdown, and enhances recovery. With Aftershock Critical Mass, ProBody Warehouse demonstrates its ongoing commitment to supplying science-backed supplements that deliver results. The formula joins their expanding line of effective products for swimmers at all levels.
Aftershock Critical Mass is now available online and at all four ProBody Warehouse locations across San Diego County. The company invites interested customers to visit a store location and consult with knowledgeable staff to learn more about this and other products. US and international customers can now order online at https://probodyonline.com
ProBody Warehouse's in-house experts chose the product based on the latest research and years of hands-on experience. Unbound by sales quotas, their non-commissioned staff focuses on sourcing the most effective supplements to meet customers' needs.
A spokesperson for the store states, "We recommend Aftershock Critical Mass by Myogenix for swimmers who want to maintain and develop lean muscle mass without the bloating and digestive distress associated with lactose-saturated protein powders. This protein meets all our benchmarks for a dependable sports supplement."
Those wishing to find out more can visit https://probodyonline.com
Contact Info:
Name: Rob Hagos
Email: Send Email
Organization: ProBody Warehouse
Address: 301 W. MAIN ST, El Cajon, California 92020, United States
Phone: +1-619-593-0466
Website: https://probodyonline.com/

Source: PressCable
Release ID: 89107796
In the event of encountering any errors, concerns, or inconsistencies within the content shared in this press release, we kindly request that you immediately contact us at error@releasecontact.com. Our dedicated team will be readily accessible to address your feedback within 8 hours and take appropriate measures to rectify any identified issues or facilitate press release takedowns. Ensuring accuracy and reliability are central to our commitment.