Financial News
Can Investors Wait Around For Upstart To Improve?
August 29, 2023 at 06:59 AM EDT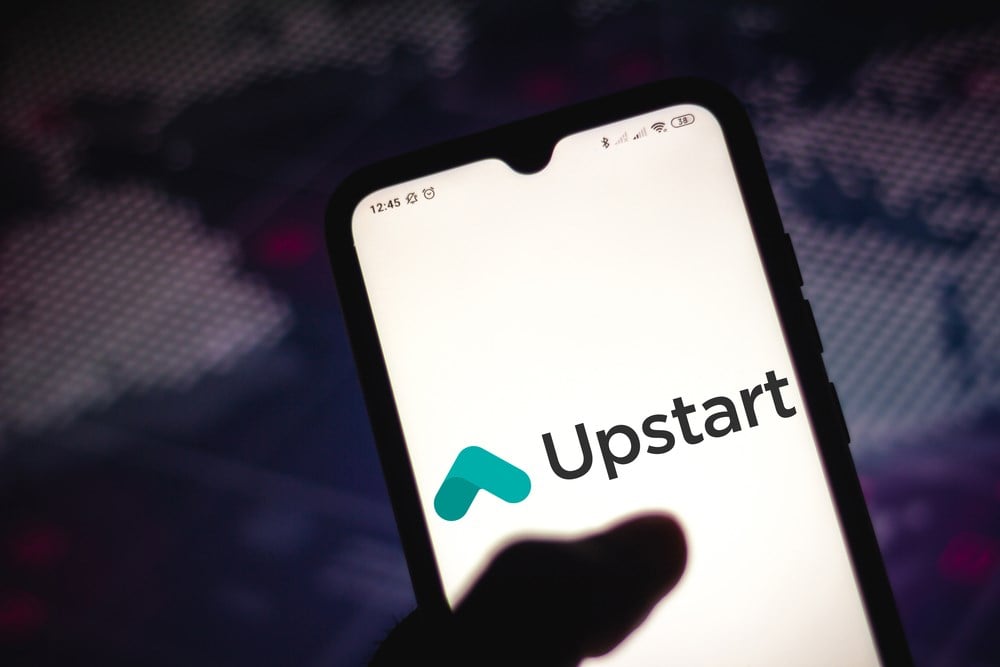 Investors have lost patience with lender Upstart Holdings Inc. (NASDAQ: UPST).
When it reported second-quarter results on August 8, the company beat earnings and revenue views, as you can see on MarketBeat's Upstart Holdings earnings page. 
Seems great, doesn't it?
The earnings and sales results themselves didn't cause investors to sour on the stock. For the current quarter, the company expects revenue of approximately $140 million, and a loss of approximately $10 million, which equates to a loss of about 12 cents a share. 
That would be a decrease in revenue versus the year-ago quarter, but a narrower per-share loss. 
AI-Driven Lending Marketplace
The Upstart platform connects consumers, lenders, and institutional investors through an AI-driven marketplace. It offers unsecured personal and secured auto loans of varying sizes and terms.
Consumers can access lenders' offers, while lenders can integrate Upstart-originated loans into their own platforms.  Upstart says its AI technology helps lenders decide to retain certain loans matching their risk tolerance or sell others to institutional investors. 
In addition, its Upstart Auto Retail software aims to streamline the auto sales process.
Upstart's revenue is primarily comprised of fees paid by lenders.
Selloff Began Before Earnings Report
Upstart's share price began tumbling even before its quarterly report, declining 25.81% in the three sessions between August 4 and August 8. 
A few things have been going on: First, a look at MarketBeat's Upstart Holdings short interest data shows you there was likely some short covering in July. That would account for at least a portion of the big monthly price move. 
However, the stock was also swept up in the all-things-AI buying frenzy. Upstart uses AI to originate loans, as well as manage customer service. That's not exactly earth-shattering, as it's simply a way to automate processes for greater operational efficiencies, but as investors were buying up just about anything to do with AI, Upstart shares moved higher. 
That sentiment regarding AI may be shifting, with investors beginning to take a longer view.
Revenue Tied To Interest Rates
Another thing contributing to big gains in May, June, and July was optimism about inflation receding and a broad economic rebound. As a lender, Upstart's revenue is highly dependent on economic factors: If interest rates are high, fewer people will want to borrow, and if consumers are fearful about their future income, they will also be hesitant to take out loans.
So as consumers and investors believed the Federal Reserve's cycle of interest-rate hikes was coming to an end, and the U.S. would likely avoid a recession, a non-bank lender began to look more attractive. 
Recently, Federal Reserve chair Jerome Powell said the central bank could raise rates again if the economy doesn't cool off. Further rate increases wouldn't help lenders' business. 
Meanwhile, MarketBeat's Upstart Holdings analyst data show a consensus view of "reduce," something you don't see very often. That view puts Upstart on MarketBeat's list of lowest-rated stocks.  
Analysts have a price target of $27 on the stock, a downside of 10.18%.
More Downside Ahead?
It's not so unusual to see a price target below where a stock is currently trading, but often that's simply a reflection that it's time for a pullback after a significant run-up. But that's clearly not the case with Upstart, as Wall Street believes the downside momentum is likely to continue. 
In addition, analysts expect the company to finish 2023 with a loss of 37 cents a share. 
But the entire story isn't bleak.
Next year, Wall Street expects the company to return to profitability, earning 51 cents a share. 
Bargain Hunters Will Eventually Arrive
At some point, bargain shoppers will swoop in, recognizing that there's an opportunity in a company that's pivoting back to profitability. As interest rates eventually decrease, the business prospects will get better, as more consumers will be seeking loans. 
Another piece of good news: The stock continues to hold above its 200-day average, suggesting it may be close to finding a floor, with an uptrend set to begin sooner rather than later. However, the Federal Reserve's interest-rate decisions in the coming months will likely continue to play a role in Upstart's valuations.