Financial News
Two Tiny Mining Stocks Worth Considering for the Next Gold Rush
April 11, 2023 at 13:50 PM EDT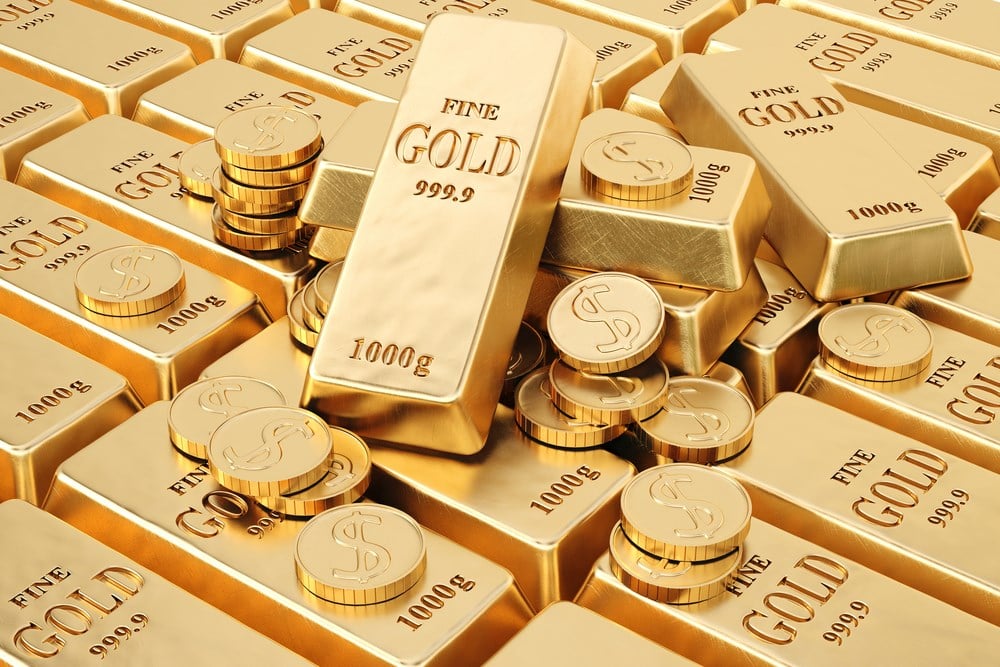 Mining stocks have been out of favor by investors for over a decade. The business model is cyclical, at best. It's not an ESG-friendly sector. And let's face it; it was hard to make a case for precious metals in a zero-interest rate environment.  
But as the saying goes, that was then. Since March 2023, gold has been getting its mojo back. In fact, although we still have over half of April left, the yellow metal is on the verge of an all-time record. Specifically, if gold can stay above $2,000 by the end of the month, it will mark the first time that has happened in its history.  
There are reasons to believe it will. The U.S. dollar is under pressure near 52-week lows. Since gold and the U.S. dollar historically have an inverse relationship, that's a bullish sign. The flight of dollars from U.S. banks is not over and will continue as long as interest rates on short-term treasury bills is still at near-record highs. And then there are the geopolitical alignments that are threatening the reign of "King Dollar" as the world's reserve currency.  
It can be easy to dismiss these as "we've heard it all before" rhetoric. But even if that's the case, gold is up 12% from its March lows; why not make some money off of it? And for those of you that already have gold in your portfolio, you know that one of the strongest cases for gold is as an insurance policy against … well basically what's happening today.  
How to Invest in Gold
Buying physical gold is still a great way to invest. Yes, you have to make sure you safeguard the gold, and it lacks the liquidity of equities. But it's arguably a long-term solution for investors. 
In the short term, there are opportunities to take advantage of the run in gold via equities. And a great way to do that is with mining stocks. There are some big names like Newmont Corp. (NYSE: NEM) and Barrick Gold (NYSE:GOLD) to consider. However, of the approximately 50 pure-play gold miners that are listed on U.S. exchanges, the vast majority are small- or mid-cap companies, and many are trading in the penny stock range (I.e., below $5 per share).  
But if you have an appetite for risk, here are two choices for you to consider: 
B2Gold Corp. (NYSEAMERICAN: BTG) is a mid-cap mining company that describes itself as a "low-cost international senior gold producer." The company has three active mines and a number of other projects on multiple continents. 
Whenever you're investing in mining stocks, fundamentals really matter. So investors should look at the company's corporate presentation. This shows that the company has over $650 million in cash and cash equivalents with no debt. This will help the company maintain a healthy dividend that currently yields approximately 3.75%. 
And the yield would be even higher except for the company's stock price which is up 26% in the last 30 days and is trading above its 50- and 200-day moving averages. 

IAMGOLD Corp. (NYSE: IAG) is a small-cap mining company with a market cap of just $1.47 billion. The company explores, develops, and operates gold mining properties in North America and West Africa. The company is steadily growing year-over-year revenue and earnings in the last three quarters.  
In its most recent quarter, the company posted $343 million in revenue. That was based on production of 713,000 ounces in 2022. That was above the upper end of the company's guidance for 705,000 ounces.  
However, earnings are another story. The company is not consistently profitable, but that's part of the risk with small-cap stocks. What investors should take comfort in is, like most gold stocks, IAG stock has broken above both its 50- and 200-day moving averages and looks ready to move up.