Financial News
5 Reasons Why Arcos Dorados Is A Perfect Investment for 2024
October 02, 2023 at 09:45 AM EDT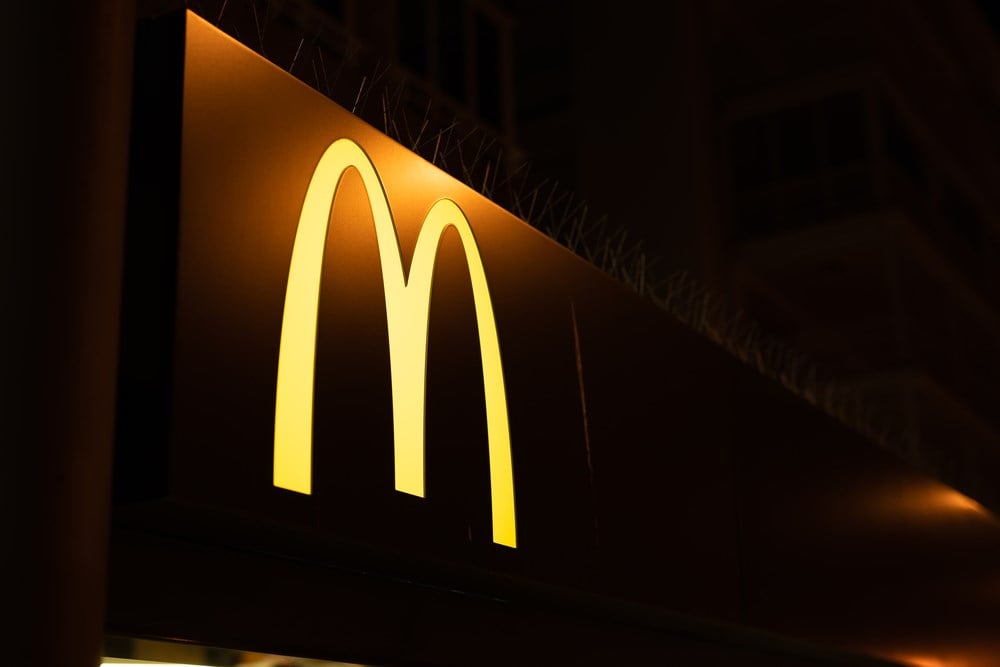 Arcos Dorados (NYSE: ARCO) is worth a look if you are looking for a perfect place to position money for 2024. The company is a significant player in a growing industry; it has emerging market exposure, outperforming, provides yield and value, and the sell-side is interested. These factors suggest the uptrend in the stock will continue, and investors will see high double-digit gains by the end of the following calendar year. 
#1- Arcos Dorados Is a Leader In Fast-Food 
If you haven't already figured it out, Arcos Dorados (Golden Arches) is a franchisee of McDonald's (NYSE: MCD). The company is headquartered in Montevideo and has exclusive rights to operations in 20 countries, making it the largest MCD franchisee. Globally, fast food is a hot industry. Fast food and quick-service restaurant growth is forecast to run above 5.0% annually through 2030 in the US, with emerging markets outpacing globally. McDonald's is posting solid double-digit gains in 2023, expected to continue in 2024.
#2- Emerging Markets Will Lead Developed Markets In 2024
The growth outlook for Latin America in 2024 is not robust but is expected to double that of the US and other developed markets. That is a tailwind for outperformance in 2024 that is enhanced by Arcos Dorados' industry and brand. To put the EM/fast food angle into perspective, fast food growth in Mexico is expected to outpace broader economic growth by 3:1 over the next few years. The Mexican fast-food industry is forecast to grow at a nearly 9% CAGR through the end of this decade, producing 67% growth in just the next 5 years, compared to a lower 5% CAGR for the US industry, and below 1% for the US in total for 2024. Similar forecasts exist for other markets in Latin America.
#3- McDonald's and Arcos Dorados Outperform In Q2 
McDonald's put in a solid performance in Q2 2023 with double-digit 13% top-line growth compared to slower growth and even contraction for burger-centric names like Wendy's (NASDAQ: WEN), Restaurant Brands International (NYSE: QSR) and Jack in the Box (NASDAQ: JACK). McDonald's posted solid double-digit growth in all regions, with International comps up 11.9% in developed regions and 14% in EMs. 
Within that, Arcos Dorados led the International segments with a top-line result 17% better than last year and a margin nearly doubled. Arcos Dorado's comps are more impressive, with comp sales up 31.5% in established territories and digital, including self-serve kiosks, accounting for nearly 50% of the net. Arcos Dorados did not give specific guidance; analysts expect revenue to grow by 6.5 in 2024 and EPS by 7.5%. 
#4- Arcos Dorados Offers Value and Yield 
Arcos Dorados comes with higher-than-average risk because of its exposure to emerging markets, but the brand, value, yield, and beta mitigate it. McDonald's is a well-established global player, so it provides an element of safety for ARCO investors. Shares of ARCO trade at a low 13X earnings, which is cheap compared to the S&P 500 and well below MCD's 23X earnings. The yield is lower than MCD at 1.9% and has been erratic over the past few years but appears sustainable. The payout ratio is only 24% of earnings, and earnings growth is in the outlook. Both stocks trade with a beta near 0.55, but Arcos Dorados' is the lower. 
#5- Analysts Are Raising Their Targets, Institutions Buy ARCO
There are only 3 analysts with current ratings for ARCO stock, but the data is telling. The 3 with ratings are JPMorgan Chase, Bank of America, and Barclays, which all rate the stock a Buy. They each raised their price target for the stock earlier this year and see it moving up an average of 35% and at least 25% at the low end of the range. This is in addition to an uptick in institutional activity. Institutions own about 36% of the stock and bought more than 5% in Q3 2023. 
The ramp in Q3 purchases is consistent with a bottom in the market. Shares of ARCO fell following the Q2 earnings report but found support at critical levels. Those levels are consistent with the long-term moving average and may provide a springboard for the market. The next visible catalyst is the Q3 earnings report due in early November.