Financial News
Domestic Violence Lawyer Russ Kofman of Lebedin Kofman LLP Sheds Light on New York Domestic Violence Laws
September 15, 2023 at 19:08 PM EDT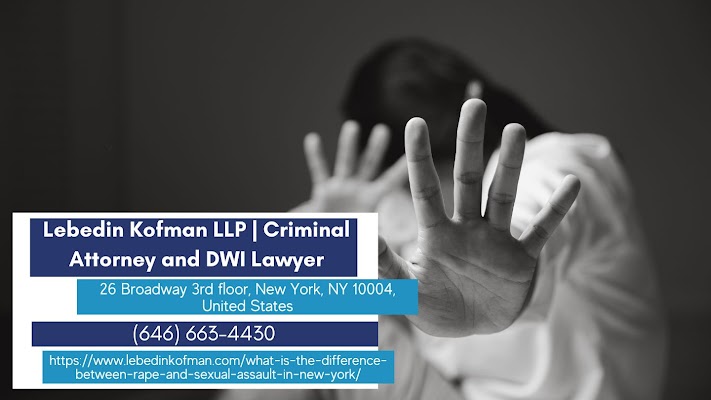 In a comprehensive new article, domestic violence lawyer Russ Kofman of Lebedin Kofman LLP has detailed an in-depth review of the domestic violence laws in New York. The article focuses on the unique nature of domestic violence, the different types of abuse classified under this law, and the consequent legal implications one might face when charged.
Russ Kofman, a seasoned domestic violence lawyer at Lebedin Kofman LLP, elucidates the intricate reality of domestic violence. "Domestic violence is abuse that occurs between family members, loved ones, or members of the same household," Kofman explains. "It's not like other violent crimes. The personal, intimate nature of these relationships adds a layer of complexity to these cases."
The article also highlights the potential acts that may be classified as domestic violence, including domestic assault, stalking, harassment, threats of violence, verbal or physical abuse, and imprisonment. Kofman's work underscores the seriousness with which New York state treats allegations of domestic violence. "A conviction for domestic violence can have far-reaching and long-lasting consequences," warns domestic violence lawyer Russ Kofman.
The article offers a clear outline of the potential legal outcomes of a domestic violence charge. These include a temporary restraining order (TRO) that could prevent the defendant from entering shared premises or being near the accuser and other family members. Kofman's piece also delves into the nitty-gritty of temporary protection orders and no contact orders, highlighting the various provisions that might be included in such restrictions.
"Understanding these laws is crucial for anyone facing such allegations," Kofman states. "The implications go beyond exorbitant fines, probation, lost firearm privileges, and potentially years in jail or prison. They can significantly alter the course of one's life, affecting family dynamics and personal freedoms."
The article concludes by emphasizing the importance of retaining skilled legal representation when charged with domestic violence. Kofman assures, "At Lebedin Kofman LLP, our team of defense attorneys can help you make sound choices about your future and family as we navigate you through each stage of the criminal process."
In cases of family violence or spousal abuse, the lawyers at Lebedin Kofman LLP can provide the necessary defense. As experienced defense lawyers, they understand the complexities of domestic battery cases and how to navigate the court system effectively.
About Lebedin Kofman LLP:
Lebedin Kofman LLP is a law firm based in New York that provides effective and individualized legal representation for those facing criminal charges, including domestic violence. With years of experience, the firm has successfully helped thousands of clients resolve their legal issues. The team of attorneys and defense lawyers at Lebedin Kofman LLP is committed to defending their clients' rights and fighting for their best interests.
Embeds:
Youtube Video: https://www.youtube.com/watch?v=jI5zoaSw5bM
GMB: https://www.google.com/maps?cid=8774315708012683965
Email and website
Email: info@lebedinkofman.com
Website: https://www.lebedinkofman.com/
Media Contact
Company Name: Lebedin Kofman LLP
Contact Person: Russ Kofman
Email: Send Email
Phone: (646) 663-4430
Address:26 Broadway 3rd floor, New York, NY 10004
City: New York
State: New York
Country: United States
Website: https://www.lebedinkofman.com/